This winter 2019, we're bringing you a weekly Chamonix snow report, from the slopes or the town centre. We'll be giving you an update on the latest snow conditions, upcoming events and the weather for the week to come.
Every Monday evening, tune in to our Facebook page, and then find the report all week on our dedicated Chamonix Snow Report page.
We'll update this page with the previous snow reports from the months of December and January, so you can see an overview of how the season has started off here in Chamonix.
Monday 24th December 2018
Weather and Snow Conditions
Snow will be best this week in the colder mornings, today however the best snow will be from midday when a cold front sweeps in from Eastern Austria turning humid precipitation to snow between 1500 and 2500m – we'll find out in the morning! Overnight we expect 36cm of fresh snow to fall, setting up Christmas morning as the best skiing of the week! From Boxing Day temperatures will be between 0 – 2degrees so make sure your skis or board are well waxed for softer snow. Chamonix-Meteo predicts fair sunny weather from Boxing Day with high cloud passings, becoming more frequent ahead of the weekend.

Aiguille du Midi now open!
This week, heading to colder temperatures at higher altitudes will mean fresher, deeper snow awaits you and your guide/instructor!
In our Snow Report the girls are hunting fresh powder off the sides of the Charlanon piste, this is always only in line with safety conditions and for confident off-piste skiers. To improve your off-piste game, and stay safe in all conditions, consider booking a private ski-instructor or mountain guide during your stay here. There is a guide/instructor for every level in Chamonix!
Also consider Wednesday as the ideal day for sight-seeing at the Aiguille du Midi, see our blog on "Unmissable viewpoints" here.
Pick of the Pistes
This week we chose to ski at the centrally located Brévent slopes. This predominantly south-facing resort is the quickest to access from central Chamonix with the use of the Planpraz bubble lift. For those non-skiers, the open plan Planpraz look out has a snack bar and great sun-soaked deck chairs on fine weather days. From here you can also walk to the Bergerie du Planpraz, nominated as one of the best dining spots on the slopes in this Chamonix All Year blog: "They work closely with local producers to guarantee excellent quality and fresh dishes, including regional and national specialities."
The full ski area at Le Brévent is open and in action with the exception of the Ski-Movie Air Bag Jump.
Click here to find out more about "What's New in Chamonix" this winter.
This week in Chamonix
Aiguille du Midi and Montenvers Train (+ice grotto) NOW OPEN IN CHAMONIX
As of Saturday 22nd these key tourist attractions are back on the agenda, just in time for the holidays!
TONIGHT: 24th December: Santa Parade from 6pm
Come in your best festive garb to Place Balmat (near the mural of the famous mountain guides of Chamonix). From here Santa will join us with a parade of elves, followed by families old and young. The Christmas magic parade will lead us to the huge town Christmas tree in front of the tourism office.
TONIGHT AND TUESDAY: 24th & 25th December: Church services in English
Join the Christmas Eve service at the Église Réformée de la Vallée de l'Arve, the church located opposite the central train station in Chamonix. There will be French services that are translated into English on the 24th from 6pm to 7pm, and on Christmas morning from 10.30am to 11.45am.
FRIDAY: 28th December: The White Fairy Parade, Place Balmat
Join the light and dance show from 5pm, again starting in Place Balmat. As the sun goes down three fairy dancers, glowing in white, will appear on stilts to dance and play.
SUNDAY: 30th December: Dance Parade, Place Balmat
Yep that's right! It's a week full of parade fun, this time a choreographed parade with humorous and offbeat sketches that evokes feminine clichés. Again starting from 5pm Join the dancers in Place Balmat, come on down and get down with an ambience of Quincy Jones, Wonder Woman and even the James Bond Girls.
Chamonix All Year Specials
Last minute availability for New Year's Eve, such as Chalet Bornian: here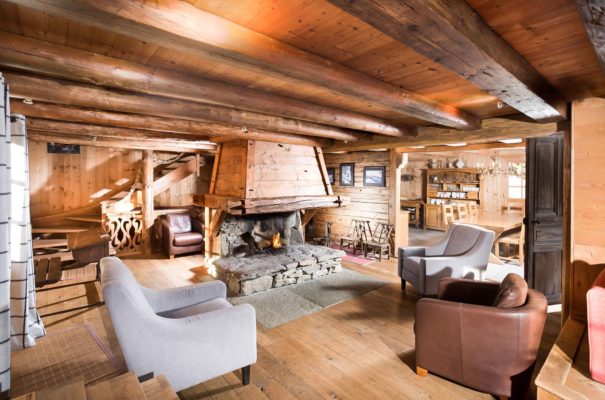 If you mention this Snow Report when you book you'll save £2000, we've rounded the price down to £3000 for a 7-night stay from this Sunday, January 31st.
"This luxury chalet has four bedrooms and four bathrooms and comfortably sleeps 8 people. All bedrooms have flexible bed arrangements, with twin beds that can also be made up as doubles. Two of the bedrooms have ensuite bathrooms, and there are an additional three separate WCs. The lower ground floor of Chalet le Bornian has one bedroom with a bathroom, a sauna and a laundry room with washing machine, tumble dryer and boot dryer."
ON SALE: 20% off all January bookings now available on our offers page here!
"Short breaks" (special three or four-day prices) are available all winter INCLUDING FEBRUARY
Book here NOW!
Enjoy Chamonix,
Send us any videos or photos of your adventures to share on the Chamonix All Year…
Facebook page: here
Twitter: here
Or Instagram: here
&
MERRY CHRISTMAS
Monday 31st December 2018
Weather and Snow Conditions
A high pressure system is reeling in 2019 with buckets of sunshine across the Alps. Temperatures are colder this week than last week, so make sure your skis or board have sharp edges to rip up the pistes with speed, style and most importantly control! Chamonix-Meteo predicts fair sunny weather from New Years day all the way through to the weekend.
With clear skies and abundant sunshine, it's another ideal week for sight-seeing at the Aiguille du Midi, see our blog on "Unmissable viewpoints" here.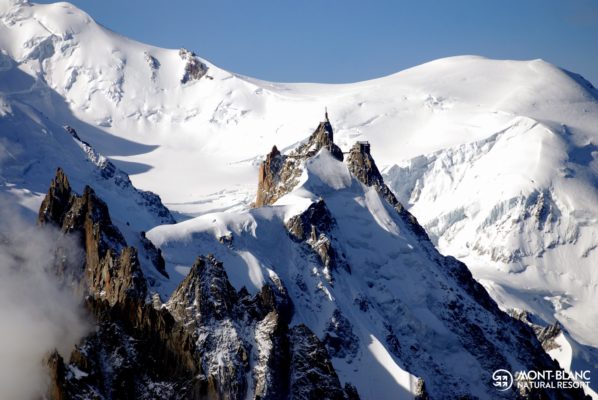 Picture: J.Bozon
Pick of the Pistes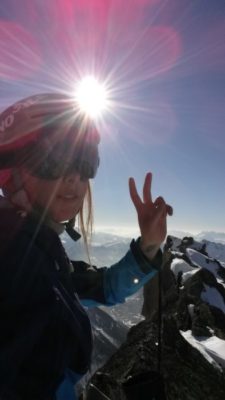 This week we recommend the views and high altitude pistes of the Grands Montets (3300m), where there is now something for all the family to enjoy. This year the top lift access for Grands Montets (and the black slopes accessed from it) will not be available this winter, however, all other lifts and pistes at Les Grands Montets are now open. Including some brand new enquipment in action. Our blog about "what's new this winter" explains:
"This winter sees the fruit of some serious investment which has been taking place at Grands Montets, to the tune of €10 million. The opening of a new, fast 6-person chairlift replaces the Tabé and the old and rickety 2-seater Marmottons chairlift – your calves will be thankful! It will also allow for access to a new beginner ski area from the Grands Montets mid-station, along with drag and beginners' lifts."
The new beginner-friendly zone at Grands Montets means there is now the perfect variety of terrain, pistes of every level, for the whole family to enjoy a day skiing at one of Chamonix's most popular ski areas.
For ski touring fans who wish to "skin" up the home-run this week, please note that piste grooming will now be taking place after closing (5pm-9pm). This means you will be able to get perfect corduroy on your morning hike up the "Pierre à Ric" (home-run) for sun-rise sessions.
This week in Chamonix
Monday December 31st: New Years Eve Events
Folie Douce Chamonix: "The Black Out Party" a special all night long event begins at 10pm and goes all night till 3am. Don your best glow-in-the-dark clothes and makeup because it's blue-light all night!
Tickets cost €20 including a shot, and are available on the door.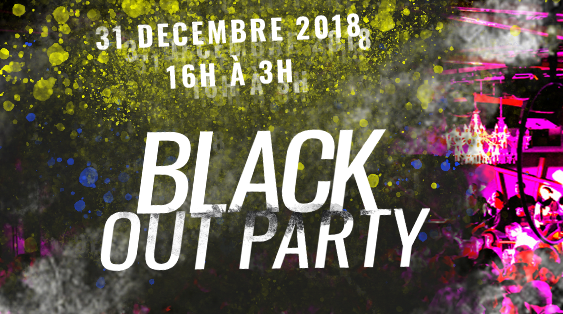 Cool Cats Hotdogs: Live music, hot dogs & bubbles! From 5pm, there will be live reggae and funk tunes with Rich and his acoustic trio, DJ OG will then take over the music from 8pm. Then between 12pm and 3am in the centre of old town Chamonix the team will be serving half-price prosecco in the outside bar all night.
Bighorn Bistro: "Electro Swing Jazz Soirée" is 10€ on the door. Swing in 2019 with some killer electro jazz tunes with DJ Lady Eliza, along with 1920s cocktails, bubbles and the craftiest beer around.
Kitsch Inn Les Houches: "1950s Rat Pack NYE dinner party", a fantastic 5 course set menu followed by live entertainment from the Rich Rat Pack at 10pm.
Chamonix Casino: "Dancing Dinner" welcomes you for a night of glitz, glam and games. The luxury set menu (drinks not included) is 95€.
For more information on New Years Eve events in Chamonix click here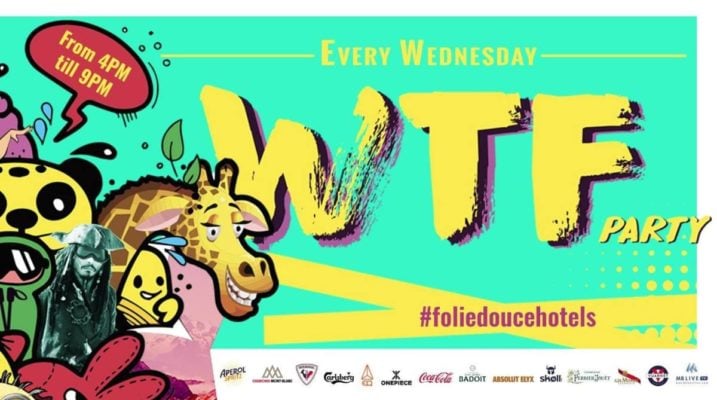 Wednesday January 2nd: New every Wednesday join the wildest night of the week at the Folie Douce Chamonix for the weekly "WTF" party where costumes are encouraged and anything goes! A spectacle of music, colour and happiness with drinks, dancers and the signature Folie Douce fun.
Thursday January 3rd: The instructors of the ESF Chamonix descend the Planards piste at 7pm. Admire the snaking line of monitors flood the mountainside with lights and enjoy mulled wine, music and family time.
Plus: The Air-Bag is now in action, located Brévent slopes, you can have a go at the jump and access a video of your attempt with the use of your ski-pass online here
Chamonix All Year Specials
With the new year comes 20% savings off all January bookings, now available on our offers page here!
Don't forget this winter our calendar is compatible with "Short breaks" (special three or four-day bookings) with unique prices available all winter, even in school holidays such as February.
Enjoy Chamonix,
From Kirsteen and the Chamonix All Year team
Weather and Snow Conditions
A low-pressure system is moving in from Scandinavia bringing with it some fresh snow fall tomorrow and Wednesday. Chamonix-Meteo predicts 5-10cm around 1200m altitude Tuesday with strong North North-Westerly winds. By Wednesday as winds rise, so too will the amounts of fresh snow especially in the powder stashes of Northern facing slopes. Thursday a rapid cold snap drops temperatures more than 10degrees below zero, preserving the powder in perfect visibility and slightly calmer winds. Friday, and throughout the weekend, temperatures are rising again, however remain below zero. Perfect conditions for making artificial snow, but also with more fresh natural snow on the ski-pass forecast.
Today the weather was reported from the Cascade de Bérard, a big thank you to all the volunteers who work hard to maintain these artificial ice walls throughout the season. While the site is completely natural the ice growth is complemented with regular water flow from above, fed from a series of hoses and pipes. Book your own ice climbing experience in the Chamonix All Year Resort shop here.
Pick of the Pistes
With vast South facing terrain La Flégère is our sunniest ski area, with skiing for every level. There's plenty of snow cover high at altitude where Flégère has some famously steep runs from the Floria drag lift (téléski), however (unlike at Grands Montets) the home-run is not yet open.
You can access Flégère directly by way of the cable car departing from the village of Les Praz. Alternatively, La Flégère is easily accessible from Le Brévent by skiing across via the 'Liaison lift' that links the two.
The village is recommended for children aged 5 – 12, with adult supervision.
Thea and Gemma are both three and love it. Gemma is wearing her new ski suit from Dino ski wear, who make fun but practical ski clothing for kids (that they are actually excited to put on!).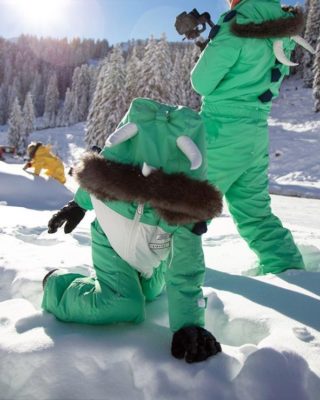 Picture by: Dino ski wear Instagram
This week in Chamonix
Tuesday 8th January: Ice Hockey Match
les Scorpions de Mulhouse take on home team the Chamonix Pionniers at 8.30pm
The match is free for under 8 year olds, 10 for kids and 14 for adults.
Tuesday 8th January: Relais des Chamois – ski touring race at Les Planards
This night race is open to teams of two, helmets and night lamps are obligatory and so is a team costume!
You can sign up on the spot at 6pm (with an extra 5€ fee) but please note if you do not have a ski licence you will need to purchase a day licence for 6€ which requires a doctors note no more than a year old saying that you're A-OK to ski, as per strict French racing rules here.
The race categories are as follows: [Men, women and mixed]
– Youth (minimes, cadets, juniors) from 2005 to 1999.
– Seniors from 1998 to 1980
– Veterans 1, 2, 3 (1979 and before)
All in all, the price is roughly 50€ per team (2 people) with dinner included.
Programme:
6pm: competitors meet at the restaurant at des Planards
7:15pm: briefing
7:30pm: start of the race
8:30pm: meal served at the restaurant and awards ceremony
Friday 11th to Sunday 13th January: Kandahar Junior Cup
The fourth edition of the Kandahar Junior race takes over the ski area of Les Houches this weekend. Specifically, the very same ski piste (Kandahar) where the world's best downhill skiers regularly meet for the Kandahar FIS world cup races. This weekend's event will bring together the best under 14 teams from the foremost European Alpine skiing nations. Join the action and cheer for your home country!
Chamonix All Year Specials
February is on sale now – SAVE a minimum of 20%! Including half-term school holidays.

Our best selling properties, like Chalet La Source above, will move quick at these rates so contact us today with your travel dates. We'll send you bespoke special offers for you and your family. [short breaks are available]
Weather and Snow Conditions
Thanks to the Azores High ridge, extending towards Southern Germany, we have some sunshine heading our way tomorrow and Wednesday in Chamonix. The perfect opportunity to make the most of the new snow in Chamonix. The snow is heavier under 1800m altitude and lighter/fluffier the higher up you go.
According to Chamonix-Meteo the week may even head "top'n'tail" with some more snow forecast for Thursday.

Pick of the Pistes
When Le Tour and Vallorcine become one, we call it the Domaine de Balme and it's just the spot for quiet (yet action-packed) pistes and amazing views.
Le Tour is home to a BMW timed slalom challenge, a vast groomed snow park, a number of recommended restaurants and our Evolution 2 ski lessons (Beginner Magic, Intermediate / Advanced).
You can make the most of your day by choosing one of our recommended restaurants: L'Arret Bougnete (Le Tour) or the Cafe Comptoir (Vallorcine).
To maximise your time on the pistes organise your ski pass with us ahead of your arrival.
Getting to Le Tour / La Vormaine
11km to 15km from the centre of Chamonix Le Tour and the beginner slope adjacent (La Vormaine) are most easily accessed by bus.
If you have a lift pass or 'carte d'hote' card the bus travel is free in the Chamonix Valley (although they rarely ask to see these).
Chamonix buses run all year round, 7 days a week. In high season they run from approximately 07:00 to 19:30. Commonly you won't have to wait more than 30minutes for the bus of your choice, especially if you are departing from the main bus terminal in Chamonix Sud; very near to our long-let property Le Betty (currently available for seasonal or annual Chamonix rental).
To head to Le Tour you will need to get on the number 2 or number 12 bus.
You might also consider in-resort transfers to shuttle you to and from this ski area (the furthest from central Chamonix).
This week in Chamonix
Tonight Monday 14th January: Jekyll Live Stand Up Comedy With Pierre Hollins And Matt Reed
From 9pm get your laugh on at The Jekyll comedy night. Book a table in advance if you want to accompany your belly full of giggles with a belly full of tasty food. Or simply enjoy the fun from the friendly bar. The next comedy night won't be until February 6th so don't miss out!
Tuesday 15th January: Bunker Club AURA NIGHT, Himilayan Trance edition
For its 5th edition, AURA NIGHT is proud to present a Himalayan inspired line-up dedicated to Psytrance. One of the most famous artists of the genre Mandragora will be headlining (see below at Transmission Festival in 2017) as well as Art Materials aka Suspect One and Kaylee (the boss of the label NBM Records Ianoche)!
Wednesday 16th January: The weekly "WTF" party at The Folie Douce
The wildest night of the week returns to the Folie Douce where costumes are encouraged and anything goes! Music meets colour and happiness and it all mixes with drinks for a cocktail of Folie Douce fun.
Thursday 17th January: DJ Skred is at Elevation Bar until close
This local hero spends his summers in the top bars on the South of France and every winter is invited throughout the alps to fill up dancefloors everywhere. He calls Chamonix home and Elevation are proud to host him this Thursday night!
Friday 18th January: Lolomis LIVE from 8.30pm at the MJC
Lolomis presents their second album "Boukane" eclectic, without borders enjoy their unique sounds from the striking bass lines of a Tyrolean harp, to the saturated Renaissance flutes and the hybrid rap rhythms. Note: Normal rate 13 € / reduced 11 € / member 10 € / -12 years 8 €.
Chamonix All Year Specials
Last minute powder holidays save 20%: Book here
PLUS – we want to sell out! – book now for February half-term and you'll also save at least 20%. At Chalet Eveland you save 30% on dates February 16th to 23rd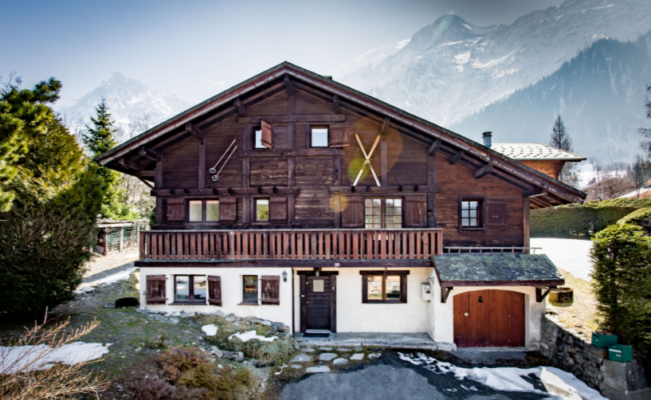 Chalet Eveland is a 5 bedroom chalet located in Les Houches, sleeping 8 people, with 3 bathrooms, balconies, garden, log fire, boot warmer and more. It's yours for UNDER £3000 now here.
Weather and Snow Conditions
Thanks to the Azores High ridge, we have more sunshine in store this week! But it's not all blue skies, some humid air from the Mediterranean will bring clouds and a fresh dusting of snow Wednesday, ahead of more sunshine Thursday in Chamonix. According to Chamonix-Meteo the snow will be light in the realm of 6cm.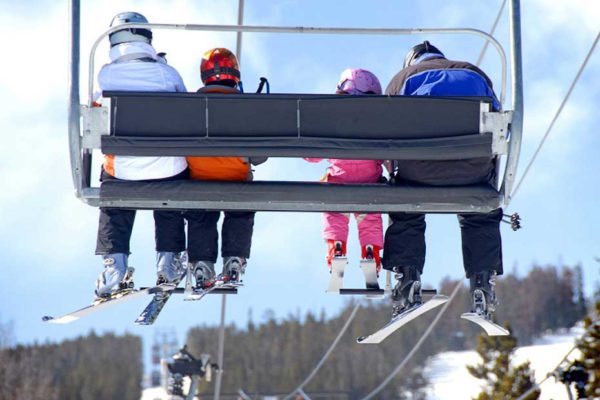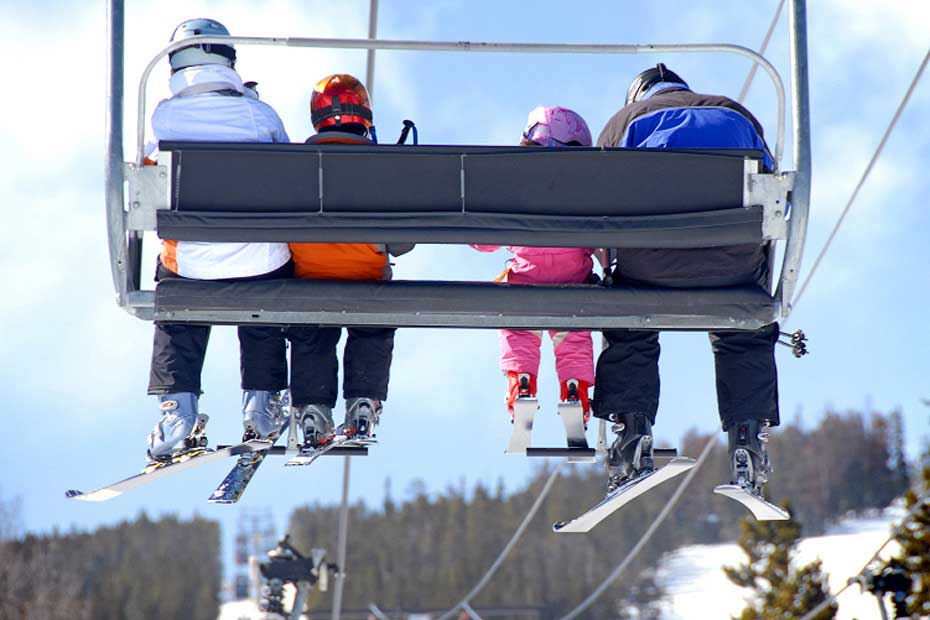 Stay wrapped up on the chair lifts!
This week sub-zero temperatures will also mean that both new and old snow stays fresh on the pistes, especially in the mornings.
Pick of the Pistes
Le Savoy is a beginners piste very close to the centre of Chamonix. It is at the foot of Le Brévent, beneath the bubble lift.
The main drag lift (Savoy) gives access to a green run for those still learning. Its close proximity to the Brévent area means you can actually take the drag lift to the Plan Praz bubble lift itself.
A second smaller drag lift (Samaran) opens up to a beginner's zone for debutant skiers having their first try. This green zone encapsulated the ESF ski school "piou piou" installations and the "magic carpet" that serves them well.
This entire area is found directly behind the Folie Douce Hotel/Apres Ski venue in downtown Chamonix.
ATTENTION: The Plan Praz bubble lift to Brévent will be closed until January 24th inclusive (Back open again Friday). Access is therefore available to the Brévent terrain via the Flegere Liason lift. The reason for this is the bull wheel last replaced in Autumn was found to have been faulty during routine maintenance and must be replaced anew, a key element of the lift system.

This week in Chamonix
NEW: ALL WEEK (every week): Folie Douce
'Beer'o'clock' specials are now on at the Folie Douce at the foot of the Savoy slopes:
3PM – 3 EURO BEERS
4PM – 4 EURO BEERS
5PM – 5 EURO BEERS
6PM-  6 EURO BEERS
7PM – 7 EURO BEERS
+ PIZZA – 10 EURO
Wednesday 23rd January: The weekly "WTF" party at The Folie Douce
The wildest night of the week returns to the Folie Douce where costumes are encouraged and anything goes! Music meets colour and happiness and it all mixes with drinks for a cocktail of Folie Douce fun.
Thursday 24th January: Maison Des Artistes 6pm
Volcom Outerwear welcomes you to a the exhibition of worldwide-known mountain photographer Vernon Deck, presenting a collection of shots from the world over.
Then at from 10PM, Leopard Ale, Hip hop experimental (East Coast) band started by a Volcom team rider Olivier Gittler will play live.
Friday 25th January: Hockey Match Chamonix Vs. Grenoble 8.30pm
The ice skating rink in central Chamonix will transform to a roaring militant party zone as these two nemesis teams take each other on. Grenoble is a large city located roughly 3hrs drive from Chamonix, this means they have a large pool of talent and an even larger pool of supporters descending on Chamonix this Friday night!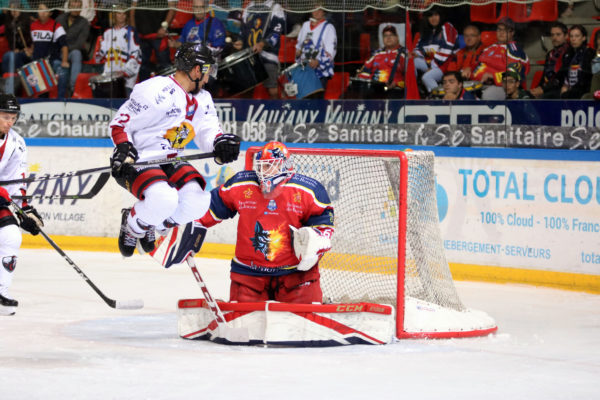 Crédit photo : Alexandre Juillet / Club des Pionniers.
Friday 25th January: Miami Vice Party MBC from 10pm
Join the party in your finest Hawaiian shirts and 80's stylings for the finest in hip-hop classics, breaks, disco, reggae, dancehall, UK bass and jungle music.
DJs on rotation from 10pm-2am are:
Mister Pop
Boutros Gully
Sicknote
Nixon
Chamonix All Year Specials
Chamonix All Year has a number of properties near the Savoy pistes in central Chamonix. Our top choice close to the slopes actually looks over the green slopes and the Mont Blanc beyond:
Les Balcons du Savoy 104 a recently renovated (2017) 60sqm apartment which sleeps up to 6 people in 2 twin / double bedrooms, plus a sofabed in the living room.
(don't worry there's much more snow than in our summer shot below!)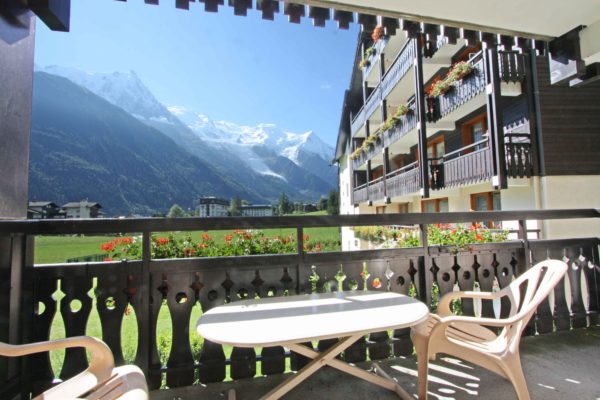 We also have three apartments in the Chalets du Savoy building
A 5-minute stroll from the slopes, this charming chalet-style building is home to three of our most popular apartments.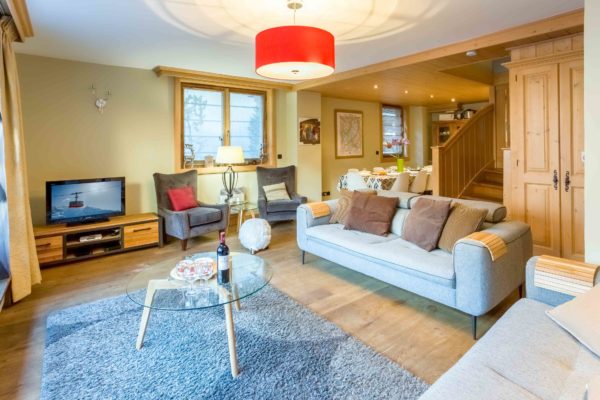 Also a 5-minute stroll in the other direction is our collection of apartments in the two adjacent Paradis buildings as seen below (excludes Grand Paradis 11, only similar in name-sake).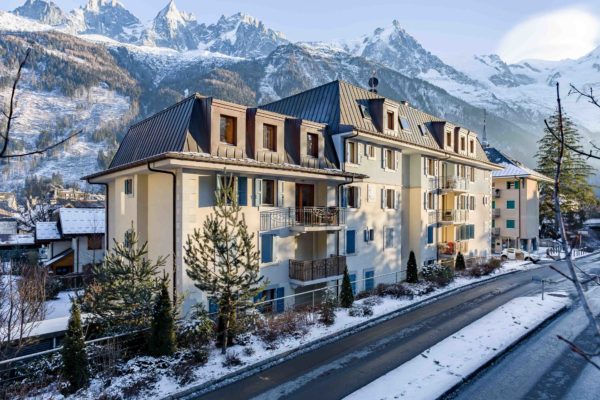 Weather and Snow Conditions
Overnight last night we had 60cm of Fresh powder down to 900m. This was double the forecast amount and stayed fresh and fluffy all day due to cold sub-zero temperatures. Overnight there is the chance for some more snow flurries but clearing by the morning. Tomorrow morning, Tuesday, is set to be fairly sunny and another great opportunity to explore the still fresh powder that fell Sunday/Monday. According to Chamonix-Meteo tomorrow we can expect a period of 50% sunshine.
From Wednesday new snow fall is returning, ski-pass.com has predicted close to 1m of snow accumulating by Sunday.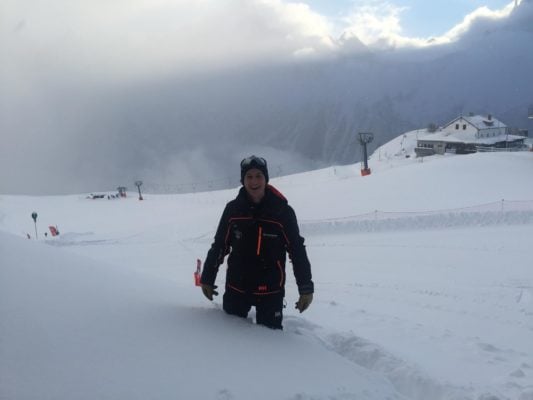 Pick of the Pistes
Les Houches is located at the entry to the valley of Chamonix (from the direction of Geneva). At a lower altitude than some of the other larger ski areas in Chamonix it can often be protected from winds and more easily cleared by ski-patrol for access to the slopes following "disturbances". When weather "disturbances" arrive, they can bring stronger winds and buckets of fresh snow which, due to safety precautions, risk the delayed operation of ski lifts and piste opening times. Les Houches is better placed geographically for a more reliable opening time.
With the most accessible terrain, perfect for building confidence across all levels, Les Houches also brings the family together. Green slopes dominate the top of the Bellevue and Prarion lifts allowing groups and families of mixed abilities to stay together at altitude. During the busy school holiday period, these pistes are also often quieter than beginners' areas elsewhere in the Chamonix valley.
There is even snowshoeing and a free cross-country ski track to try in Les Houches, and every Thursday you can join the free night skiing at the Torchet ski area between 8pm and 10pm.
Kandahar 2020 – February 8th and 9th
Next year the legendary downhill/slalom ski race the "Kandahar World Cup" returns to Les Houches and the famous piste from which the competition gets its name.
The local government body known as the "commission permanente du conseil départemental de la Haute-Savoie" dedicated 10million Euros to the ongoing project in 2018.
The full Kandahar project includes having an annual stage for the Kandahar Alpine Ski World Cup in Chamonix. Following 2020, two races: a downhill competition and an alpine men-combined are planned for 2021.
Getting to Les Houches using public transport
The Line #1 is a great choice for getting to either Les Houches or La Flégère ski areas, it runs from Les Houches to Les Praz via Chamonix regularly.
You could also consider Line #15: not strictly an express line, this runs from Chamonix to Le Prarion bubble lift, via Bellevue cable car, in Les Houches. Once in Les Houches you can even use Line #16 to travel the length of Les Houches between the ski lifts at Le Prarion and Bellevue. You can read more about public transport in Chamonix here.

This week in Chamonix
Now through to Wednesday 30th: Coupe d'Europe Descent
This exciting event is in the build up to the new edition of Kandahar that will arrive in 2020!
Monday, January 28, 2019
12:00 pm: Training
5 pm: Team captain's meeting

Tuesday, January 29, 2019
12:00 pm: Downhill
Award ceremony at the end of the competition
5 pm: Team captain's meeting

Wednesday, January 30, 2019
12:00 pm: Downhill
Award ceremony at the end of the competition
Tuesday 29th January: Chamonix vs.Rouen Ice Hockey Match
The Ligue Magnus continues with this heated match-up on ice from 8.30pm.
Thursday 31st January: Le Torchet Night Skiing – FREE
8.30pm – 10pm Only two sessions remain for Torchet Night Fever! With hot wine, hot chocolate and crisp cold night skiing join the fun this Thursday and next Thursday before the lamps power down.
Meanwhile,
In central Chamonix the green nordic ski loop of Bois du Buchet hosts regular Thursday night cross-country ski sessions. Head-lamp clad skiers are encouraged to meet at the Maison Nordic at 6.30pm. This is also a free event.
Friday 1st February: Ella/Foy at Maison des Artistes
From 7pm – 9pm join this Jazzy duo at Chamonix's very own Jazz Club in the Parc Couttet.
Chamonix All Year Specials:
Chalet Jean is located in Les Houches not far from the Prarion gondala, so close in fact you can see it from your balcony Jacuzzi session!
This chalet can sleep up to 16, but also offers the flexibility to rent just half of the chalet at a discounted rate.
There are 6 bedrooms as well as a spacious games room what can also sleep two people. Chamonix All Year offers a 15% discount for last minute bookings at this Chalet.
Join us at Chalet Jean: Sun 03 Feb 2019 – Sat 09 Feb 2019 (6 nights) £4,226.00 NOW £3,500.00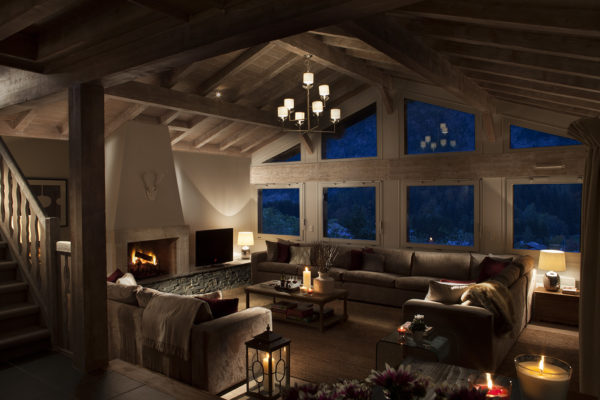 Or
Stay at Chalet Eveland (also in Les Houches) for the same dates and save even more: Sun 03 Feb 2019 – Sat 09 Feb 2019 (6 nights) £2,818.00 NOW £1,900.00