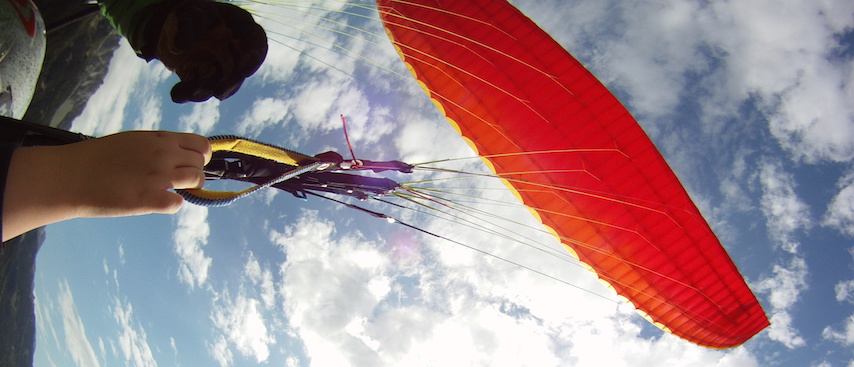 Get some altitude and fly like a bird on a tandem parapente flight. Take to the skies with a fully qualified instructor for an amazing experience, flying over the snow-dusted treetops and enjoying magical views of the winter landscape all around.
You can choose your take-off point from one of several points around the valley – Brévent, Les Grands Montets or even the top of the Aiguille du Midi for the ultimate flight.
Children from as young as 5 years old can soar on the thermals as our guides will recommend the best location and time for your flight – usually early in the morning from the Brévent (Planpraz) for children.
Typical prices
Brévent (Planpraz): 110€ per person
Plan de l'Aiguille or Flégère (Index): 120€ pp
Les Houches (Prarion): 130€ pp
Les Grands Montets: 180€ pp
L'Aiguille du Midi: 280€ pp
Cost of the lift pass not included. A souvenir DVD of photos and video is at 30€ – not included. All flight start points are included on the Mont Blanc Unlimited lift pass.
*Hiking boots suitable for glaciers needed for flights from les Grands Montets and Aiguille du Midi.
Booking parapente flights
Contact our Reservations Team if you're interested in booking parapente flights.