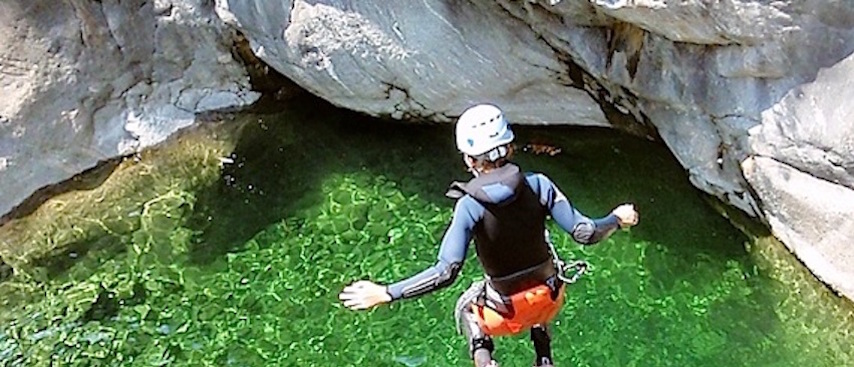 You must try canyoning – it's such good fun! Work your way down a French or Italian canyon for a brilliant watery experience. From the starting point you'll walk upstream to reach the best bits of the canyon for abseiling down waterfalls, sliding over the rocks with the torrents and jumping into deep clear pools of water from different heights, all while wearing a wetsuit (complete with padded bottom!), harness and helmet.
Book a half day and you'll experience the Barberine canyon close to the Swiss border, or go for a full day and head to Italy for some higher jumps and bigger adrenaline rushes – you'll need a good head for heights for this.
We just ask that you remember to bring your own towels to take with you, as Chamonix All Year towels should not be taken out of your accommodation. And don't forget your swimsuits!
Need to know
Suitable from 13 years* (full day) or 14 years (half day), not afraid of jumps
Typical price (half day): 69€ per person
Typical price (full day): 112€ per person
Price includes guide, safety equipment and transport from Chamonix rafting base. You will need to wear shoes with grip which will get wet.
*Must be accompanied by an adult
Booking and payment for canyoning
Book online on our Chamonix Resort Shop and pay securely through our booking system.