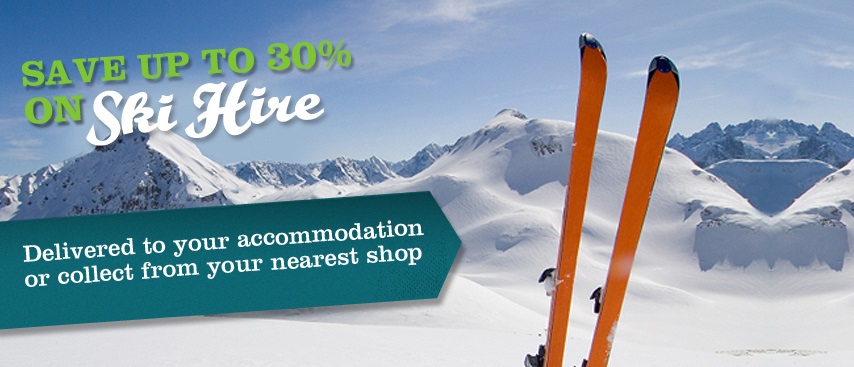 Chamonix All Year can offer you great savings of up to 30% on your ski equipment for your Chamonix winter holiday and guarantee your pick up location to be close to your accommodation or we will deliver to you personally. We are pleased to offer all guests our online ordering system which is quick and easy to use via our Chamonix Resort Shop, and when you book in advance you benefit from our best discount of 30%. If you want good kit and convenient locations from your accommodation, then don't be misled by other online sites offering cheaper ski hire, as you may find you have to hike all the way across town to pick up your skis.
When we receive your order, we'll allocate it to our partner whose shop is closest to your accommodation, or if we don't work with anyone nearby then we'll arrange for your equipment to be delivered to you when you arrive. Our delivery partners carry a range of sizes so don't worry – if the boots that you've ordered don't fit, then they'll have others for you to try!
If you want to wait to get your ski hire in Chamonix, in-resort, that's no problem either – we will leave a discount voucher in your accommodation for you to redeem – just ask us where our nearest partner is.
We recommend booking in advance if you have specific requests for your equipment, especially in peak weeks, so that our partners can set it to one side for you.
So, why not get all your equipment booked before you arrive by booking online today, enjoy savings of up to 30%, AND have more time to enjoy your skiing?!
Safety on the mountain
Always make sure you've done your research and have the appropriate safety equipment for your mountain activities. Sometimes these will be provided if you book a guide or you can hire them in-resort if you don't have your own. We always recommend wearing a helmet when you ski – you might even save on your travel insurance if you do, and if you're skiing off-piste you should be sure to take appropriate safety kit such as transceivers and probes.
Booking and payment for ski hire in Chamonix
Book skis/snowboards and accessories online now on our Chamonix Resort Shop and pay securely through our booking system.