Travelling to Chamonix by train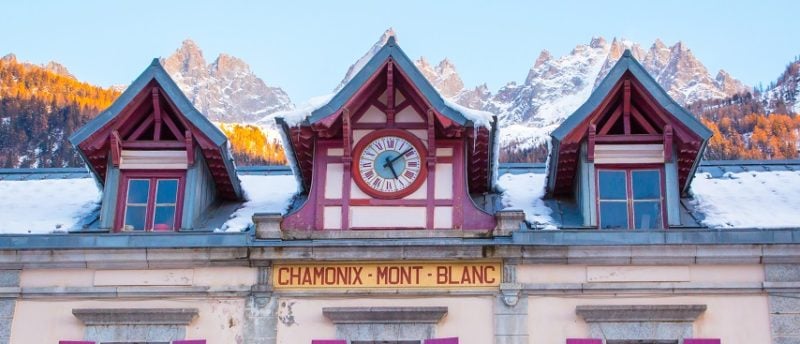 Cruise through France in style and comfort on the high speed, double decker trains. You can get from London to Chamonix in 9-10 hours which is faster than driving and has the advantage of being more environmentally friendly too, if you're aware of wanting an eco-friendly holiday in Chamonix.
The trains to Chamonix are also standard scheduled trains, rather than being specific ski trains, so they are accessible all year round.
Trains in France
It is possible to get to Chamonix by train, with just a couple of changes on the way. From Paris, a TGV links you to Annecy or Geneva. Onwards from Annecy, you'll change trains to the local TER then change again in St Gervais Le Fayet for the little Chamonix train – the Mont Blanc Express.
Information and booking: www.raileurope.co.uk or www.bahn.com (choice of languages) or www.voyages-sncf.com.
If you're travelling through or from Switzerland, look for trains to Martigny, which has a connection to the Mont Blanc Express at Vallorcine. So once you are at Vallorcine you will need to change to get the connecting Mont Blanc Express train which stops throughout the Chamonix valley.
Eurostar
Catch the Eurostar from London, Ashford or Ebbsfleet to Paris and swap stations to continue your journey as above.
Tel: 0870 518 6186 for bookings and information.
Web: www.eurostar.com
Preparing for your arrival in resort
Once you have paid the final balance on your Chamonix All Year accommodation we will send you the address and directions to the property. Once you know your travel plans please contact us so that we know roughly what time you will be arriving in resort, and we can make arrangements to check you in.