Winter ice climbing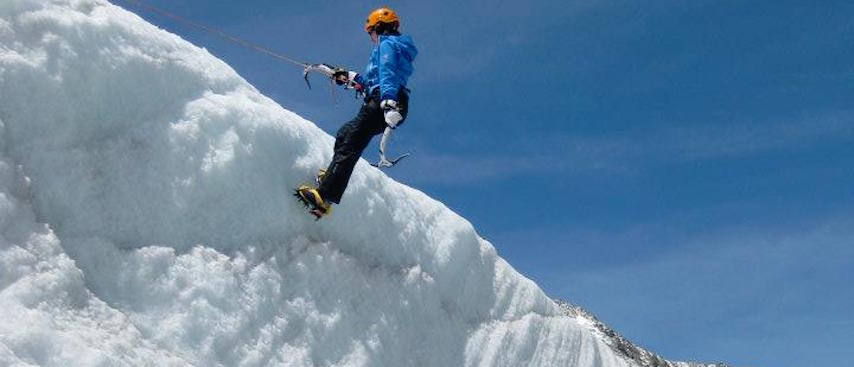 If you're looking for a little adrenaline kick or simply want to learn something new then a day out ice climbing may be the answer. Conquer frozen waterfalls in the Chamonix valley (usually Argentiere) and marvel at the icy beauty with a qualified guide. It takes a full day to discover the activity and new sensations are guaranteed, which you can share with your small group of 3 or 4 people.
Winter ice climbing is available 2 days a week from December up to March subject to the right conditions. You will need to bring a packed lunch, warm ski gloves and clothes as well as hiring your own crampons and ice axes. (The Resort Team can let you know where to hire those from if necessary.) Your helmet and harness are provided by the instructor.
Typical prices
Full day in a group: € 120 per person
Booking and payment for ice climbing with a guide
Book online on our  Chamonix Resort Shop and pay securely through our booking system.