Hydrospeed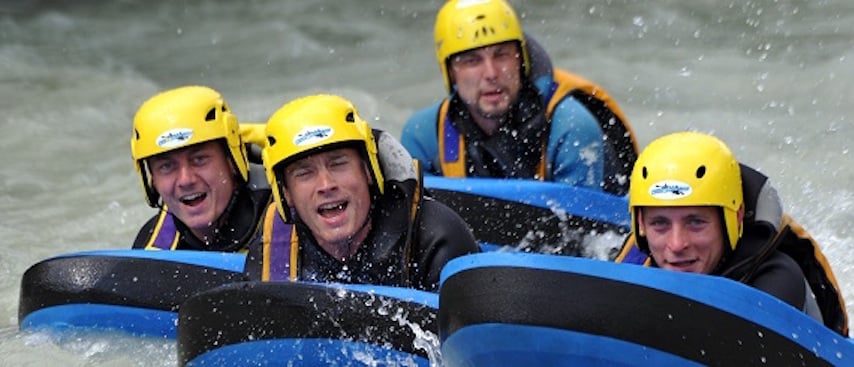 From the rafting base in Chamonix town centre, brave yourself for the glacial river waters as you jump in to surf the rapids. You'll be kitted up in a padded wetsuit with fins and a giant float to help you navigate the water of the Grade II Arve river. This physical activity will give you a whole new perspective of the river which carves along the floor of the Chamonix valley.
We just ask that you remember to bring your own towels to take with you, as Chamonix All Year towels should not be taken out of your accommodation. And don't forget your swimsuits!
Need to know
Suitable from 12 years old or 140cm. Good swimming skills required.
Typical price: 52€ per person (includes wetsuit and shoes)
Booking for hydrospeed
Contact the Compagnie des Guides de Chamonix to book your Chamonix hydrospeed activity – let them know you're coming from Chamonix All Year when you book.