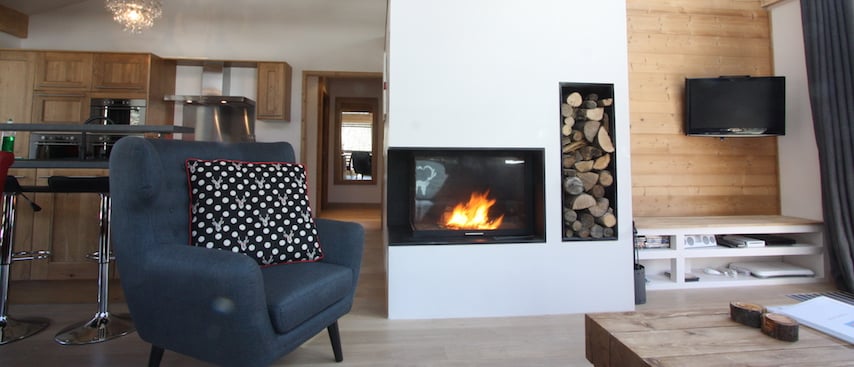 Booking's easy! We offer you a one-stop shop so you can find and book everything you need for your Chamonix holiday all in one place.
Booking accommodation
Browse our site to find an apartment or chalet from our range of accommodation in Chamonix which suits you and your dates. Just use the blue box on the right of every page to get searching. Our website offers real-time availability so once you find one that you like, you can check if it is free on your dates and book securely online.
Not found one that you like? Let our knowledgeable team search for you instead, just fill in our booking enquiry form and we'll reply with our recommendations for you and your group.
Bear in mind that peak weeks such as New Year and February half term can get booked up very quickly so booking well in advance is recommended to avoid disappointment.
We can accept payment in pounds sterling or euros, by Mastercard, Visa and bank transfer. We require 25% as a deposit and the remainder 6 weeks before you arrive, unless your holiday starts within 6 weeks of you making a booking in which case payment is required in full.
A week or so before your stay we will also need a damage deposit to hold as security, the amount will differ per property but you will see this information at the time of booking. We will either arrange to take an 'authorisation' on your card for the damage deposit amount or you can send a sterling cheque and we will hold this on file.
When you're all paid up, we'll send you arrival instructions and our latest activities brochure so that you can get planning for your trip.
Also see our Frequently Asked Questions and Booking Terms and Conditions for more information.
Booking everything else you need through us
Your Resort Team are here to help you book everything you need to make your holiday to Chamonix perfect. See our summer and winter guides for information on lessons, activities, ski hire, lift passes and more. Then head to our Chamonix Resort Shop to book everything before you arrive and start enjoying Chamonix as soon as you get here.
When we meet you on arrival in Chamonix we'll give you all the information you need for everything you've booked so that you know where to be and when, and then all you have to do is enjoy yourself.
Also let us know if you need transport – see our airport transfers from Geneva to Chamonix and our resort transport page for more information. From a simple shuttle to the slopes or a full day trip to Annecy, we've got you covered.
There's plenty on offer in Chamonix so don't hesitate to give us a call or email if you need further ideas or information.