This winter the Chamonix All Year Snow Report is back for a weekly insight into Chamonix skiing and events.
Join us every Monday at 7pm [FR] 6pm [UK] from 24th December, until 8th April!
Chamonix All Year Snow Report
For Monday 14th January 2019
Weather and Snow Conditions
Thanks to the Azores High ridge, extending towards Southern Germany, we have some sunshine heading our way tomorrow and Wednesday in Chamonix. The perfect opportunity to make the most of the new snow in Chamonix. The snow is heavier under 1800m altitude and lighter/fluffier the higher up you go.
According to Chamonix-Meteo the week may even head "top'n'tail" with some more snow forecast for Thursday.

Pick of the Pistes
When Le Tour and Vallorcine become one, we call it the Domaine de Balme and it's just the spot for quiet (yet action-packed) pistes and amazing views.
Le Tour is home to a BMW timed slalom challenge, a vast groomed snow park, a number of recommended restaurants and our Evolution 2 ski lessons (Beginner Magic, Intermediate / Advanced).
You can make the most of your day by choosing one of our recommended restaurants: L'Arret Bougnete (Le Tour) or the Cafe Comptoir (Vallorcine).
To maximise your time on the pistes organise your ski pass with us ahead of your arrival.
Getting to Le Tour / La Vormaine
11km to 15km from the centre of Chamonix Le Tour and the beginner slope adjacent (La Vormaine) are most easily accessed by bus.
If you have a lift pass or 'carte d'hote' card the bus travel is free in the Chamonix Valley (although they rarely ask to see these).
Chamonix buses run all year round, 7 days a week. In high season they run from approximately 07:00 to 19:30. Commonly you won't have to wait more than 30minutes for the bus of your choice, especially if you are departing from the main bus terminal in Chamonix Sud; very near to our long-let property Le Betty (currently available for seasonal or annual Chamonix rental).
To head to Le Tour you will need to get on the number 2 or number 12 bus.
You might also consider in-resort transfers to shuttle you to and from this ski area (the furthest from central Chamonix).
This week in Chamonix
Tonight Monday 14th January: Jekyll Live Stand Up Comedy With Pierre Hollins And Matt Reed
From 9pm get your laugh on at The Jekyll comedy night. Book a table in advance if you want to accompany your belly full of giggles with a belly full of tasty food. Or simply enjoy the fun from the friendly bar. The next comedy night won't be until February 6th so don't miss out!
Tuesday 15th January: Bunker Club AURA NIGHT, Himilayan Trance edition
For its 5th edition, AURA NIGHT is proud to present a Himalayan inspired line-up dedicated to Psytrance. One of the most famous artists of the genre Mandragora will be headlining (see below at Transmission Festival in 2017) as well as Art Materials aka Suspect One and Kaylee (the boss of the label NBM Records Ianoche)!
Wednesday 16th January: The weekly "WTF" party at The Folie Douce
The wildest night of the week returns to the Folie Douce where costumes are encouraged and anything goes! Music meets colour and happiness and it all mixes with drinks for a cocktail of Folie Douce fun.
Thursday 17th January: DJ Skred is at Elevation Bar until close
This local hero spends his summers in the top bars on the South of France and every winter is invited throughout the alps to fill up dancefloors everywhere. He calls Chamonix home and Elevation are proud to host him this Thursday night!
Friday 18th January: Lolomis LIVE from 8.30pm at the MJC
Lolomis presents their second album "Boukane" eclectic, without borders enjoy their unique sounds from the striking bass lines of a Tyrolean harp, to the saturated Renaissance flutes and the hybrid rap rhythms. Note: Normal rate 13 € / reduced 11 € / member 10 € / -12 years 8 €.
Chamonix All Year Specials
Last minute powder holidays save 20%: Book here
PLUS – we want to sell out! – book now for February half-term and you'll also save at least 20%. At Chalet Eveland you save 30% on dates February 16th to 23rd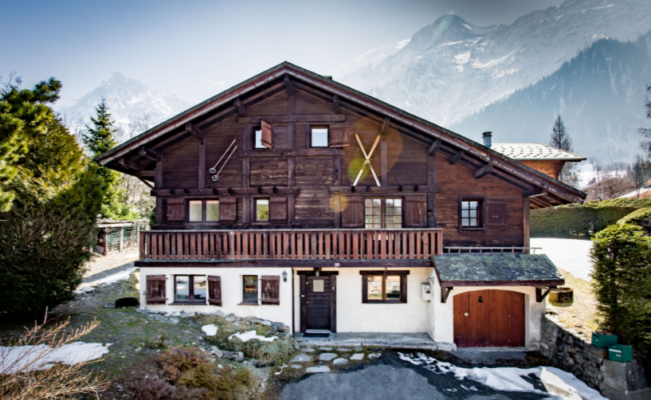 Chalet Eveland is a 5 bedroom chalet located in Les Houches, sleeping 8 people, with 3 bathrooms, balconies, garden, log fire, boot warmer and more. It's yours for UNDER £3000 now here.
Enjoy Chamonix,
From Kirsteen and the Chamonix All Year team
If our Chamonix snow report has inspired you to look for a last minute ski escape, we can help you on the LiveChat now – just click on the chat box in the bottom corner of the screen!
Tell us how many of you want to ski and how soon you can get here and we'll send you some offers.
Likewise, if you're in Chamonix already and need some more personal advice come and visit our Resort Shop located here: we'll have you informed and ready to take on the activity of your choice in no-time.
PLUS you can send us any videos or photos of your adventures to share in our report on social media; Facebook page: here, Twitter: here, Or Instagram: here
Top Lift Weather Forecast:
Weather forecast at the top of the Aiguille du Midi (3,842m)