Chamonix All Year snow report video
Our team in Chamonix heads out every Monday to bring you an update on the latest conditions with our weekly Chamonix snow report.
Follow us on Facebook and Instagram for our live stories and video updates.
Monday is our day for heading up the mountains and giving you a round-up of the conditions and weather forecast.
On Fridays, we'll be out and about in town, telling you what's on for the week ahead.
Welcome to the Chamonix All Year Snow Report for Monday 15th January 2018
We're looking at a North Westerly storm rolling in by tonight and digging in its windy claws…BUT also bringing with it a big dump of snow!
The news comes after a week ago storm Eleanor passed through the Alps with hurricane force winds of up to 220kms per hour damaging the Helbronner/Panoramique cable car. The team are working hard today with the last of calm conditions to SECURE the work they have already started in repairing the line. The general mood among staff for re-opening by Summer is negative, with  a number of cable cars themselves having also been damaged and requiring replacement/repair.
Chamonix weather experts predictions say overnight:
Rain‑snow limit towards 800 m, possibly rising up towards 1100 m at times.
The same experts are predicting that for Thursday:
very fast satellite low crossing over England to Denmark in the morning ‑ activity of the linked disturbance will depend on the latitude of the phenomenon's trajector.
SkiPass.com has the phenomenon set to dump 38cm on Friday, a total prediction of 2.59M of snow in the next week.
PICK OF THE PISTES:
We recommend Les Houches again this week, as a reliable ski station in stormy weather. The ski area of Les Houches extends from an altitude of 950m to 1900m and will be less affected by gusty altitude winds.
If you are going higher than 1700m, or heading off piste beware of rising avalanche risk.
NOTE: Les Houches was at the center of an avalanche scare last week, however the avalanche barriers above Route du Pont did their job and only a portion of the lighter airborne debris made contact with these local Chalets.
The Valley Blanche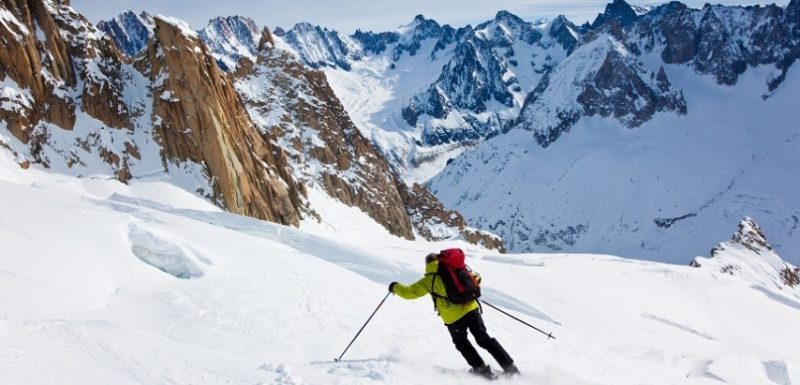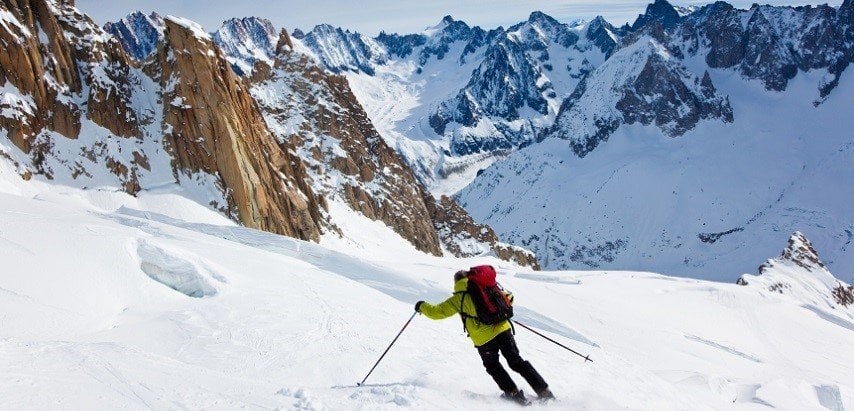 Take on the Valley Blanche when the storm clears for an amazing 22km ski run over the Mer de Glace Glacier!
You will need:
A guide or instructor
The right gear
A Chamonix Unlimited ski pass (includes access to the Aiguille du Midi & Mer de Glace train if conditions do not allow you to ski all the way back to Chamonix)
REMINDER
Being separated by Mont Blanc, the weather conditions in Courmayeur can be very different to Chamonix and it can therefore be a great alternative to skiing in Chamonix if the weather conditions aren't great. Check out the weather forecast to plan ahead and pick a day to go through the tunnel to Courmayeur.
See here for more up to date forecasts : Let the Chamonix All Year minibus take you for a great day's skiing OR why not plan a pampering at The Pre Saint Didier Spa (video below).
All the best,
Kirsteen MacKenzie
If you're looking for a last minute ski escape we can help you on the LiveChat now.
Tell us how many of you want to ski and how soon you can get here and we'll send you some offers.
Likewise, if you're in Chamonix already and need some more personal advice come and visit our Resort Shop located here we'll have you informed and ready to take on the activity of your choice in no-time.
Top Lift Weather Forecast:
Weather forecast at the top of the Aiguille du Midi (3,842m)