Mountain bike Chamonix (VTT)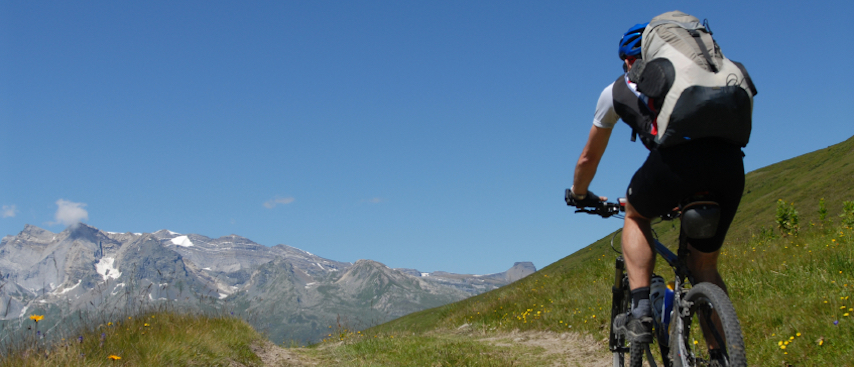 Summer 2013 marked the opening of some great new mountain biking (VTT) trails in Les Houches, with new pistes being opened up, making it the main destination for mountain biking in the valley. Additionally, there are trails via some of the lifts in Le Tour, Brévent-Flégère and Les Grands Montets, technical riding along the Petits Balcons Nord and Sud, plus low-level cross-country trails on the valley floor, along the Arve river. This means that there is something for everyone, from experienced, adrenaline-seeking mountain bikers to beginners and families. So why not let an expert guide show you around? You can join a group or book a private guide at any level.
Getting around with your bikes
If you're making your own way around the trails of Chamonix with your bike there are bike buses which run during July and August also give access to the mountain biking trails, as does the Mont Blanc Express train.
Note that trail restrictions do apply to mountain biking during July and August to avoid disruption to hikers and trail runners, so either side of these dates are the best times to come if you want to ride all of the trails.