Chamonix has so many dimensions it may as well be string theory! From luxury chalets to skiing, from climbing to flying, and even shopping, the list is long (how long is a piece of string!?). In this article, we've marked our favourite musical, sporting and cultural events on offer for winter 2018/19. Take a browse below at the essential Chamonix winter events and dates you need to save to your calendar. Read on and book ahead of the crowds with Chamonix All Year!
Chamonix winter events calendar 2018-19
Ongoing: Chamonix Pionniers Hockey Matches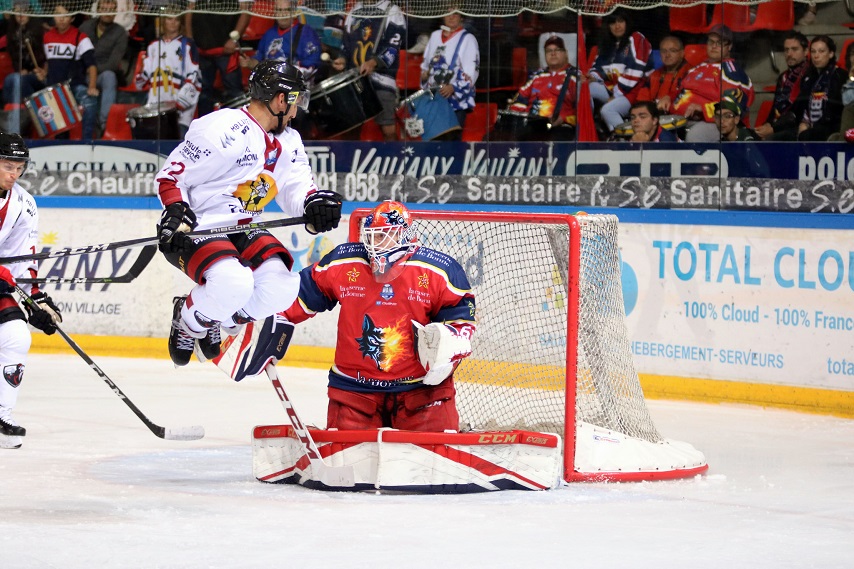 The official professional hockey team of Chamonix have weekly matches throughout winter in the Synerglace Ligue Magnus, and need your support to move up the points table. Check out the full calendar of matches here – they are great Chamonix winter events to attend.
Those marked in red are home matches at the local ice rink, near to the Richard Bozon sports centre. See how many of the chants you can pick up before the end of the match!
17th November: Partial opening of the ski resort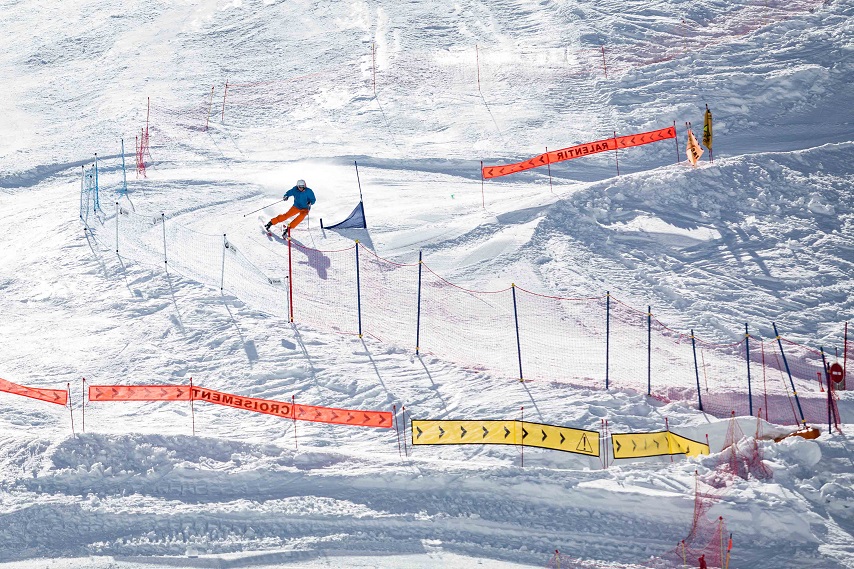 Winter starts with the blast of a snow gun and could welcome skiers and boarders as early as mid-November this year to Les Houches and Les Grands Montets. If the early snowfall is good enough, and temperatures are cold enough, this staggered start will see selected lifts running during weekends only to welcome you into winter.
1st December: Mont Blanc Escalade contest
This year the climbing competition will be organized for children aged 8 to 15 years.
You can register on-site at the indoor climbing wall for 18€ or sit back and enjoy the show in their elevated cafe viewing zone.
 7th December: Official opening of the ski resort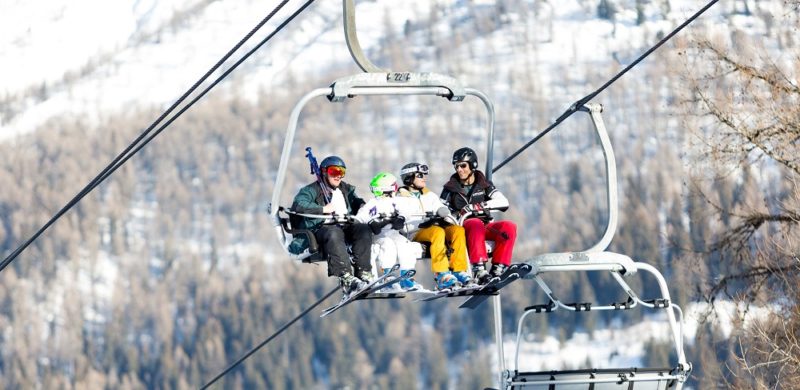 Depending on snow conditions, the official opening date for full operations is set for Friday 7th December. You can following the snow conditions closely on our Facebook page where we will be posting our weekly Chamonix snow report. The snow report is hosted by former New Zealand television host Kirsteen MacKenzie, who has been working in sales and communications at Chamonix All Year for two years.
8th-9th December: Coupe de France de Bloc
This is a climbing competition, based around bouldering, held at the ENSA Gymnasium. It is free for the public to watch from 8.30am to 9pm (ending 5pm on Sunday).
8th December: Mont Blanc Ski Challenge
This ski mountaineering race is open to everyone and includes three routes of different difficulties between 450m and 1400m vertical elevation. The most family oriented race is the "Randathlon" which requires a team of two; one adult and one child between 12 and 15 years old. This challenge also includes rifle shooting (as in the biathlon event of the Winter Olympics).
15th December: Aura Night Winter Calling
The 100% techno disco returns with French and Belgian artists:
POPOF (France) – Form / Cocoon / Hot creation
TIMMO (Belgium) – Drumcode / Terminal M / Suara
ANIMAL & ME (France) – Suara / Form / Cocoon
HOBO NOISE (France) – HNR / Chamonix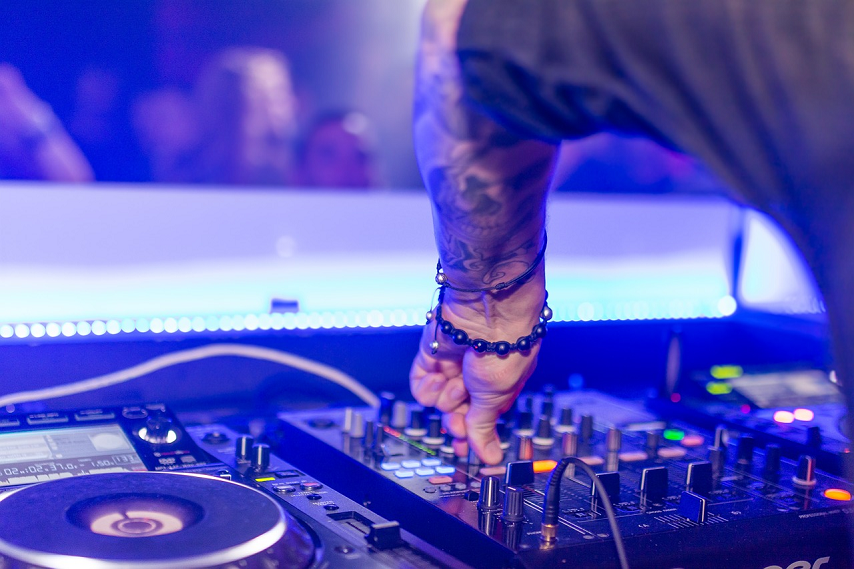 Join them at the Bunker Club at the end of Rue du Moulin. This underground rave spot will once again open its doors for this special event for up to 500 revellers. Tickets will be 20€ on the door with four headlining acts to party all night.
3rd-6th January: FIS Nocturnes Hommes & Dames
The "Nocturnes" are slalom ski competitions which are held at night. These Chamonix winter events are free to the public and will take place the Domaine des Planards between roughly 5.45pm and 9pm. Watch the following races go down in French slalom style:
Thursday 3rd: FIS homme (night event)
Friday 4th: FIS hommes (night event)
Saturday 5th: FIS dames (night event)
Sunday 6th: FIS dames (exceptionally, in the day time)
8th January: Relais des Chamois – ski touring race at Les Planards
Take on locals and take on tourists, but most of all take on your own fitness! This night race begins at 7.30pm and is open for inscriptions by email: chamskialp@gmail.com. The price is roughly 50€ per team (2 people) with dinner included.
11th-13th January: Kandahar Junior Cup
Held on the slopes of the Les Houches ski area, the Junior Kandahar brings together the best European alpine skiers in the Under 14 category.
The prestigious adult event Coupe du Monde de Ski Alpin will be back in 2020. This French news article explains how the high profile World Cup of downhill ski racing has received a boost in funding of 3 million €. With a budget like that we are sure to see an amazing event and certainly more stunts such as the 2015 helicopter drop into this most legendary of Chamonix winter events:
25th January: Ice Hockey Match – Chamonix vs Grenoble
One of the biggest matches of the season is worth booking tickets ahead of time for. This match-up traditionally has a big crowd as many fans make the journey from nearby Grenoble to support the opposing team.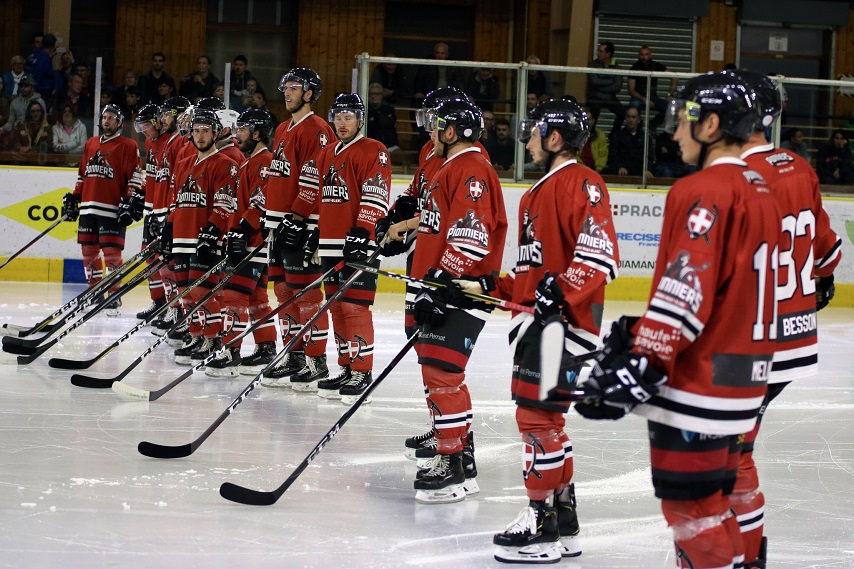 29th January: Ice Hockey Match – Chamonix vs Rouen
Hot off the heels of the big Grenoble match up the week prior, the Pionniers are at it again at the Ice Hockey rink in Chamonix. Surely fatigued from Friday's efforts the team will need your support to find the power to vanquish their foes the Dragons of Rouen.
15th-17th March: Figure Skating Coupe de Chamonix
The local champions of figure skating will compete from 8am to 8pm at the Patinoire Richard Bozon. The event is free to watch and these up-and-comers and experts will be dressed to win and cool as ice! The restaurant and bar at the ice rink will also be serving up a storm, so why not enjoy lunch or dinner and a show, in the form of the figure skating cup?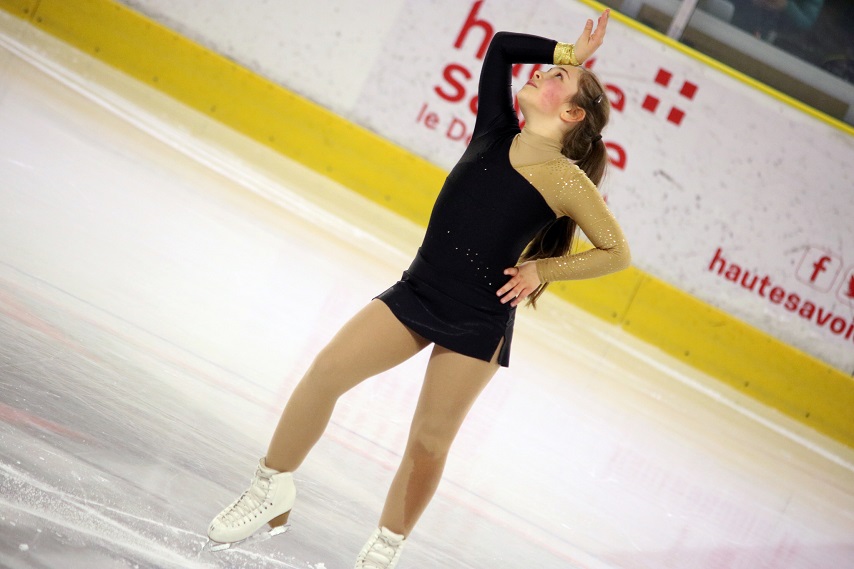 23rd-31st March: Freeride World Tour Final in Verbier
"La Grande Finale", the 5th stage of the Freeride World Tour, will take place in Verbier in the last week of March. It is an amazing event to witness, with a guaranteed party atmosphere when it's all over. If you have a Mont Blanc Unlimited ski pass of at least 6 days, you have a 50% discount on one day of skiing in Verbier, giving you the perfect excuse to go and watch some of the best freeride skiers in the world battle it out for the podium places. (Verbier also featured in our 2017 article about similar destinations to Chamonix.)
2nd-7th April: Chamonix Unlimited Festival
Each year in April, an impressive international line-up of some of the most influential dance music artists takes over the ski resort of Chamonix, thanks to Black Crows Skis. From shows at altitude to live DJ concerts in our favourite bars, the Chamonix Unlimited Festival is the perfect week of skiing and partying in spring, and one of the top Chamonix winter events – don't miss it!
10th-14th April: Magic Mont Blanc Festival
This will be the second year of this magical event which, while it takes place in the French language, shares the wonder and joy of magic to any and all nationalities. Six of the most talented francophone magicians such as Eric Antoine will host five evenings of the Magic Mont Blanc Festival with something for every age and fancy.
26th-28th April: Musilac Mont Blanc
Musilac Mont Blanc will also be returning for a second year from Friday 26th to Sunday 28th April 2019, after being one of the most popular Chamonix winter events last year. Make the most of sunshine and discounted end of season ski passes to witness internationally renowned artists in an unbeatable setting. The venue will again be the Bois du Bouchet area with its breathtaking sunset views of Mont Blanc.
Tickets are already available to buy and there are already three artists confirmed with more sure to follow. Last year's line-up was a mix of popular French acts and internationally renowned artists, and we're sure this year's line-up will be more than a match. Already confirmed are the French modern-day poet Eddy de Pretto, English Charlie Winston and singer-songwriter Gaëtan Roussel.
29th April / 1st May (TBC): Grands Montets Freeride Day Closing Party
The exact date is yet to be confirmed but will likely fall on Monday 29th April or Wednesday 1st May (which is a bank holiday in France). Grands Montets hosts a fun fancy dress day to celebrate the end of the season and the last of the spring snow. There are music, food, drinks and a party atmosphere, as well as a pond skim! Can you make it across the man-made pond of water on skis at speed without falling in?
Enjoy Chamonix winter events in 2018/19
A Chamonix ski holiday has so much more to offer! So once you've organised your accommodation, airport transfers, ski passes and ski hire, make sure you come back and check out our Chamonix winter events calendar to make sure you make the most of your stay.
Thank you to Alexandre Juillet and the Club des Pionniers for the photos of the ice hockey and figure skating.