If you have reserved your holiday in Chamonix because of the mountains and outdoor activities (and why wouldn't you?!), when you get here you'll be surprised to find a town with enough shops to keep the shop-aholics in your group happy too. As you peruse the shops you'll find enchanting window displays, holiday souvenirs, famous luxury brands, local products, equipment hire shops, sports shops and much more for your shopping in Chamonix.
Shopping in Chamonix also offers the perfect opportunity to stock up with products Made in France, as well as eco-friendly brands and even some local Chamoniard names. We've picked out some of the best to help you make the most of shopping in Chamonix all year round.
Shopping in Chamonix – sports & clothes
We're sure you'll enjoy the beautiful natural surroundings of Chamonix during your stay, so as part of our commitment to eco-friendly holidays we encourage visitors to choose shops and brands which respect the environment. The shops listed below show their commitment to preserving the environment in various ways, either in how they make their products, in relocating to France or in donating profits to environmental organisations.
Some of the top sports shops in Chamonix are: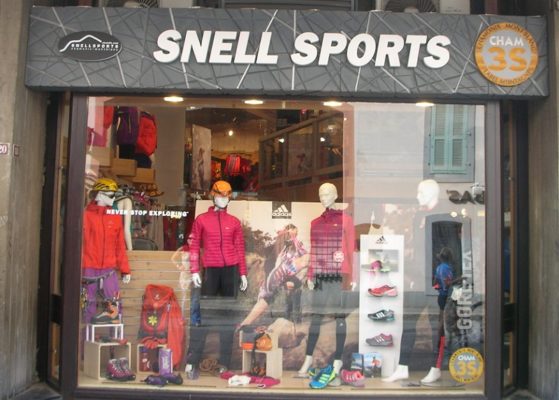 Patagonia: well-known for reducing their impact on the environment while still producing technical clothing, they have been in Chamonix for 30+ years and offer regular interesting events. (249 rue Paccard, Chamonix, open 7 days a week all year)
Quechua: their design centre is based right here in the Arve valley and in-store in Chamonix they offer a wide range of well-performing, technical products at good prices. (80 ave de l'Aiguille du Midi, Chamonix)
Snell: building on 83 years of passion and innovation to offer a range of sports brands and technical clothes. (104 rue du Docteur Paccard, Chamonix)
Zero G: where the other shops send customers who are looking for something out of the ordinary! They are a good place to head if you're looking for the French brand Picture Organic Clothing, which makes clothes from recycled materials. (90 avenue Ravanel le Rouge, Chamonix)
Zag ski: this French bespoke ski brand is based in Argentière. (2100 route d'Argentière, Chamonix

)

Helly Hansen: specialist Norwegian company which offers outdoor clothes, shoes and accessories for all ages. (284 Rue du Docteur Paccard, Chamonix)
Pull in: French-designed and European-made clothes and underwear for men, women and children. (190 rue Joseph Vallot, Chamonix)
Food: local products

Coopérative fruitière du Val d'Arly: local products from the surrounding region are given pride of place in this shop on the corner of Place du Mont Blanc in Chamonix centre. Many local farms provide the produce, so you can be sure it's not travelled far. Choose from cheeses, cured meats, jams, Savoyard wines, fruit juices, chocolates, plus much more. (93 rue Whymper, Chamonix, open 7 days a week all year)
Refuge Payot: pick up Savoyard specialities in one of the Refuges Payot dotted around Chamonix town centre and Les Houches. You'll find everything from fondue, raclette, local cheese, charcuterie, wines, génépi and Swiss chocolates. (166, rue Joseph Vallot and 255, rue du Docteur Paccard in the pedestrian high street | place de la fruitière in Les Houches)
Aux petit Gourmands & Chalet 4810: sate your sweet tooth in one of these tea rooms after shopping in Chamonix high street, you'll be spoilt for choice! There are light pastries, delicious cakes and even chocolates in the shape of Mont Blanc! (168 rue Docteur Paccard & 191 rue Joseph Vallot)
Chez Richard: locals love Chez Richard for their handmade bread, pastries and cakes. (10 rue du Docteur Paccard, Chamonix)
Rental equipment shops
If you haven't yet got all the equipment you need for your active holiday in Chamonix, you might prefer to rent rather than buying. For a range of rental equipment, go to:
ChamSport / Twinner: with 4 shops in Chamonix centre, these rental pros will welcome you and advise on the best equipment for your level. (Chamonix CENTRE, 120 place du poilu | Chamonix NORD, 432 rue Joseph Vallot | Chamonix SUD, 92 place Edmond Desailloud | Chamonix CLUB MED, Allée Recteur Payot)
Local CHX: based in Chamonix Sud, the Local CHX team will also deliver your skis to your accommodation if you're not staying close by.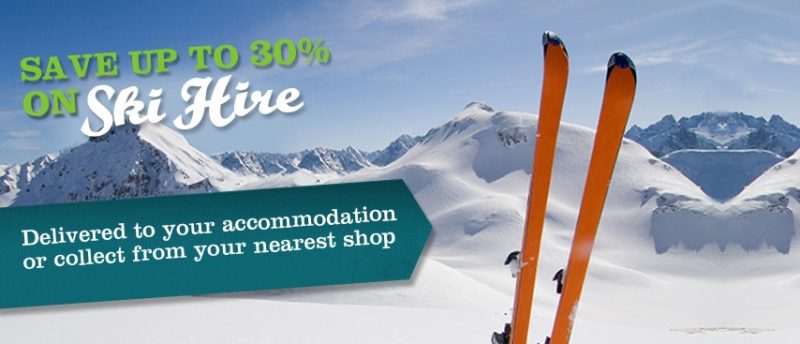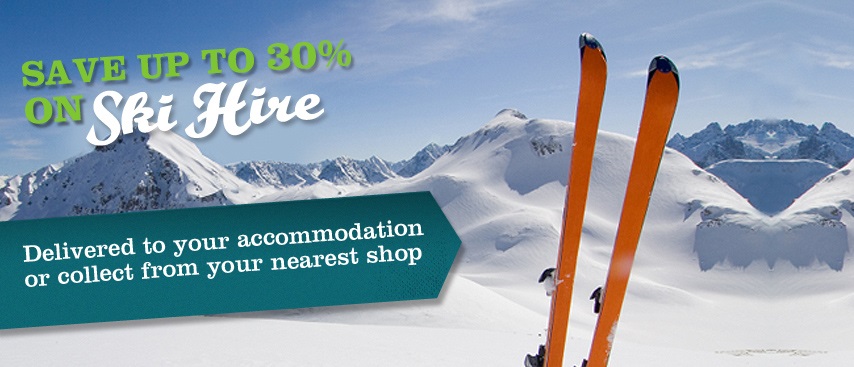 There are so many rental shops that we've only chosen two above, but you're sure to find a shop close to your accommodation in the Chamonix valley. If you book your holiday with Chamonix All Year, you can book ski hire in advance to get 30% off, or we'll give you a discount voucher on arrival and direct you to one of our partners close by.
Souvenirs
Alp Chic: trend-spotters will love the designs in this shop, all from the hand of Charlie Adam – paintings, posters, retro decorations, postcards and accessories. (187 av. Michel Croz, Chamonix).
Savonnerie du Mont Blanc: artisanal soap makers at the foot of Mont Blanc. (258 rue du Docteur Paccard, Chamonix)
Le Chamoniard Knives: this local artisan produces homemade knives in the shape of Mont Blanc – the ideal souvenir to take away from your holiday in Chamonix. (26 Descente Joseph Marie Couttet – les Pélerins, Chamonix)
Editions Guérin Paulsen Bookshop: these books are themed – red for the mountains and white for exploration – and available in the shop. The bookshop the perfect meeting place for reader and authors alike. (30 av du Mont-Blanc, Chamonix)
Galerie Mario Colonel: photographs, sculptures, books, posters and original prints celebrate the mountain environment. (19 rue Whymper, Chamonix)
Luxury boutiques
Rue du Docteur Paccard is Chamonix's pedestrian high street, where you can discover France's top luxury names for some top end shopping in Chamonix.
Moncler
Ogier
Eric Bompard Cachemire

Wander the streets of Chamonix to discover the shops above – there are more than we can list so you're sure to find many more. Don't miss the market on Saturday mornings (place du Mont Blanc) for a really local shopping in Chamonix experience!