Winter in Chamonix, taking the dramatic mountains and putting them as backdrop for some of the best mountain adventures the world has to offer, makes this season one that most people consider iconic. Most visitors in winter come for the skiing: the range of slopes, as well as Chamonix's proximity to Geneva airport and choice of ski areas, bring visitors of all ages back year after year. Read on in this guide to Chamonix – winter edition – as to why you cannot miss winter in Chamonix. See part one for Summer information!
Why Visit Chamonix in Winter?
Skiing is the highlight of winter for the majority of visitors however Chamonix has something for everyone: there are romantic restaurants for couples, families can teach their kids on the nursery slopes and the range of other activities you can do means there is something for everyone no matter how diverse your group.
If skiing is not your thing but you want to stay active, you can try out your climbing skills at the indoor climbing wall or bouldering room. The Parc de Loisirs at the Planards ski slopes provides not only a play park for children, but the luge which is a winner with all ages. Or for an adrenaline rush, you can try paragliding or helicopter flights. And if you still want to be snow-based there is always snowshoeing, ice climbing or husky dog rides.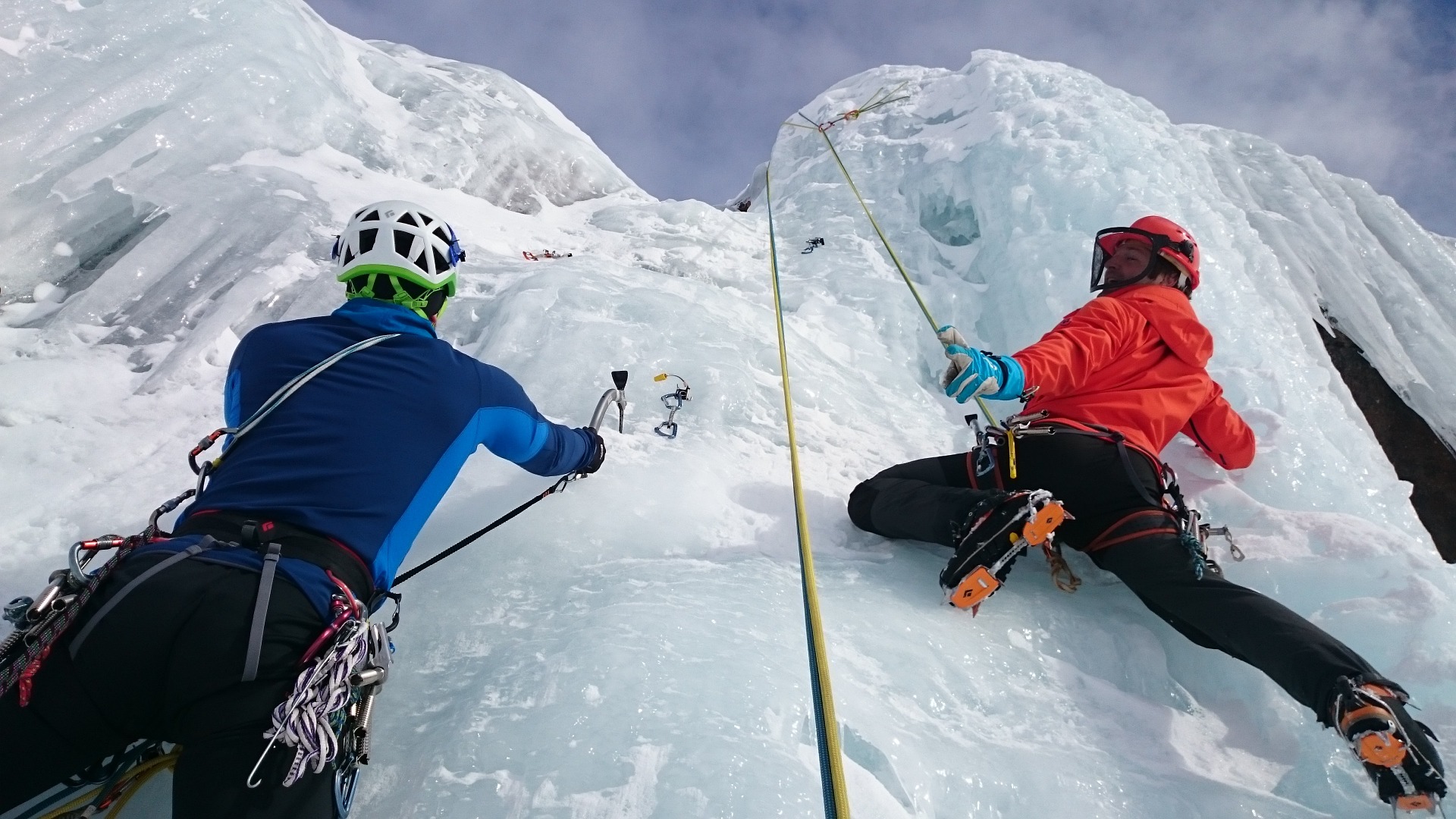 For something a little more relaxing there is the world-renowned QC Terme spa. Or you can unwind in one of the several yoga classes or take a trip to the Chamonix museum of Alpinism.
If you feel like exploring beyond the valley, there are plenty of day trips. Try skiing in nearby resorts of Verbier, Courmayeur, St Gervais or Megeve: these resorts are all included on your Mont Blanc Unlimited lift pass. Or if you want a less 'extreme' day out, try tasting local wines and cheeses or visit the beautiful and historic cities of Annecy, Geneva or Milan.
We covered the range of Chamonix food in our Summer blog or you can read up specifically about our best mountain restaurants or why the region is so famous for its melted cheese.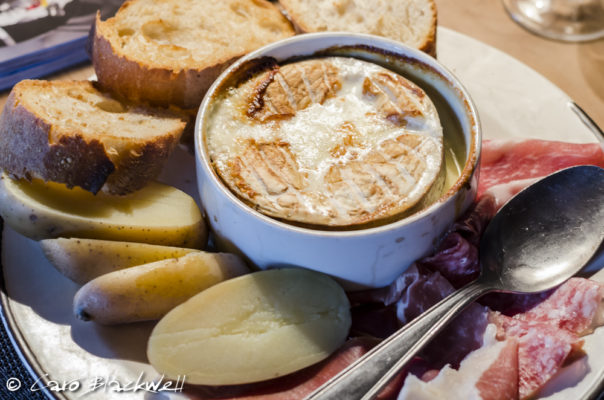 If winter is just about skiing for you then January is ideal for quiet slopes and crisp snow. If you feel the cold, then why not try spring skiing when the snow is warm and soft, you can also coincide your visit with the Musilac music festival in April. Still not sure what time of year is best? See our guide.
Winter Misconceptions
Chamonix is expensive
There are always ways to make your holiday budget or lavish no matter where you go but if you are on a budget then there are ways to keep the cost low. Once you are here the prices are probably similar to London or Paris for eating and drinking, but eating in your self-catered accommodation is one way to keep costs down.
You'll be eating cheese all week
Yes, there are enough Savoyard restaurants to fill the appetites of the cheese-lovers among us, however the variety of restaurants in Chamonix is better than most mountain resorts and includes Chinese, Japanese, Swedish, Canadian Burgers, Italian, Asian Fusion, Street food and Michelin-star fine dining to name just a few.
The skiing is only for advanced or extreme skiers
Yes, there is back-country terrain to keep the best skiers in the world entertained for years. But that doesn't mean that this is all there is, with new dedicated learner zones in every ski area, plus the ones on the valley floor and a range of pistes from green to the World Cup's downhill Kandahar black, there is piste skiing for everyone whether it's your first day or your 100th. And if you are just starting to explore the off-piste, there are some great courses you can take to start exploring these mountains safely!

Local transport is poor
The Chamonix public transport is a little more complicated than some resorts as the skiing is split across 5 main sites in the valley but ask your Chamonix All Year rep to point you in the best direction. The Mont Blanc Express train runs the length of the valley and is free between Servoz – Vallorcine with a Guest Card which you will receive from Chamonix All Year on arrival.
The buses are free with your ski pass or the guest card, lines #1 and #2 run every 30 minutes between 6.15am and 8.45pm. Catch Line 1 for Les Houches and Flégère ski areas (going in opposite directions!), or line 2 to head to Flégère, Grands Montets, and Le Tour ski areas. And there is a night bus that runs until 11pm to take you back to Argentiere or Les Houches after dinner.
In winter there are several express lines running to different ski areas to reduce waiting times and traffic. There are local shuttle buses which service smaller areas including Les Planards and Brévent ski area. And there's an electric shuttle 'Le Mulet' every 10 minutes looping around the town centre. Heres our blog to getting around on the local buses.

Chamonix's Ski Areas
Chamonix offers a wealth of skiing along the length of the valley, from Le Tour at the head of the valley, to Les Houches at the other end, passing by Les Grands Montets and Brévent-Flégère – these areas provide such a variety of ski areas, as any guide to Chamonix will tell you, there really is something for everyone.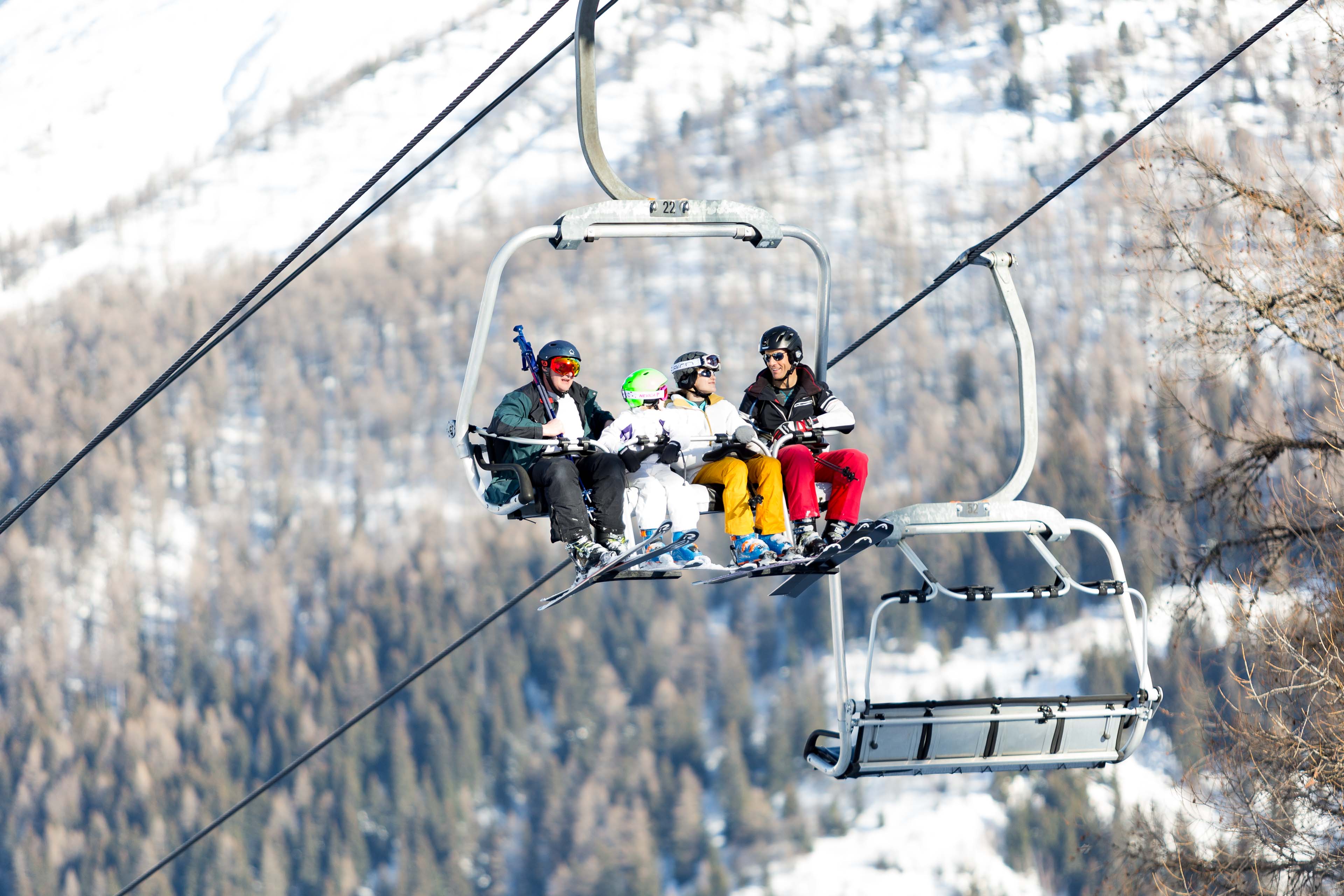 Relaxed skiing, perfect for building confidence: Les Houches. But experienced skiers shouldn't be put off there is still plenty of off-piste and advanced skiers will love the black Kandahar piste. With a spectacular backdrop of the Mont Blanc Massif (which makes the best holiday snaps), the area offers 24 slopes: 2 black, 12 red, 6 blue, and 4 green pistes.
Insider's tip – Eat at the Argentinian restaurant 'la Tania' for a great steak lunch but be aware, the only way back up is on a long steep drag lift!
At the top of the valley lies Le Tour. The Vormaine nursery slope is perfect for beginners with its wide gentle slope and being next to the traditional Savoyard village, lunch or some dutch courage is readily available. Le Tour itself has 18 slopes, 1 black, 7 red, 11 blue, and 1 green piste and is perfect for early intermediate skiers who want to cruise blues.
Insider's tip –  take the Mont Blanc Express train to Vallorcine and take the Vallorcine gondola up to this area, it's free with your Guest Card and usually less busy than the buses.
Brévent and Flégère are two interlinked ski areas with great skiing, especially for intermediate skiers. There are 33 slopes, divided over 5 black, 9 red, 13 blue, and 6 green pistes. The Planpraz gondola which takes you up to Brévent is only a 5-10 minute walk from to the centre of Chamonix.
Insider's tip: Avoid the buses or the walk which is up a steep hill and take the drag lift on the Savoy nursery slope that is located behind the Folie Douce, when you get to the top, turn around and ski the first 100m following signs to the gondola.
Les Grands Montets is world famous for its steep and challenging piste and off-piste skiing. The off-piste is spectacular, featuring in ski films and attracting pros and extreme skiers, however there is also a new beginner area for those just learning and plenty of reds and blues for the enthusiastic intermediate.
Insider's tip: If your heading for fresh powder then get there early, there will be queues for the lifts opening, otherwise head late morning as the sun hits here around lunchtime.
Chamonix makes a great base for exploring other skiing areas Saint Gervais and Megève, Italy's Courmayeur, Swiss Verbier, and the famous Vallée Blanche.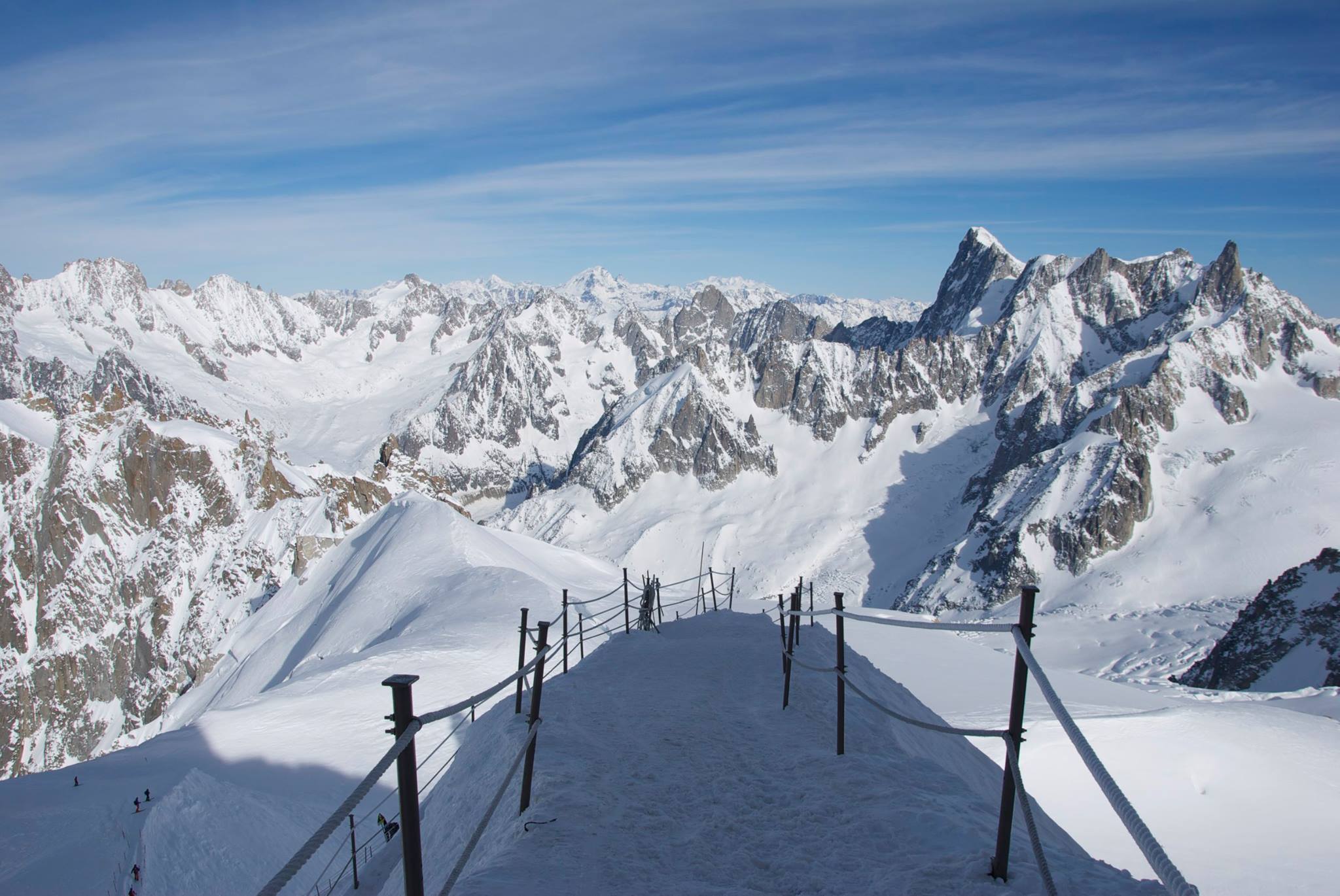 => Move on to the third post in the series: Travel to Chamonix, or ski ahead to the final post on Accommodation.