If you are planning to visit Chamonix but you still haven't chosen the best moment to come and enjoy the incredible landscapes and various activities, then this is the blog for you! Our guide will help you to pick the best week for your holiday in Chamonix, depending on the weather, cable car openings, the activities you like to do and the events that are going on.
The tourist season in Chamonix is split into two main periods. First of all, winter is the season of skiing, snowboarding, snow and après ski in Chamonix's best bars. On the other hand, summer is perfect for hiking, climbing, mountain biking and cool drinks in mountain refuges. In between these main seasons, the valley and the locals slow down the pace in spring and autumn. If you're looking for a quiet and relaxing holiday away from the crowds, then the so-called 'interseason' is the ideal time to book your Chamonix accommodation and make the most of the peaceful walking trails.
Depending on why you are planning to visit Chamonix, read on for the main things that you'll need to bear in mind.
Weather
Winter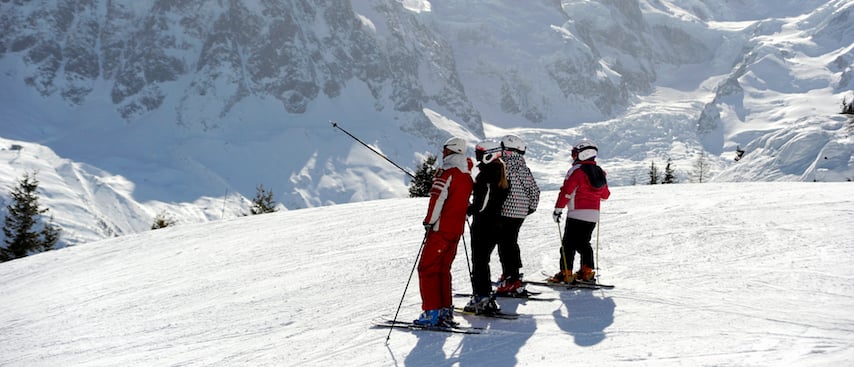 Chamonix has pistes all the way up to 3300m and the ski season runs from November to May, making it a good option all through the winter.
For the very best snow conditions and to make the most of the full extent of Chamonix's mythical skiing, including the Vallée Blanche, it's best to look at visiting between the middle-end of January and the end of March.
If you visit Chamonix outside of this period, there are still snow-covered landscapes for you to enjoy. There is always early season skiing at Christmas and New Year, and each winter the lift pass company invests in more snow-making equipment on the slopes to ensure that all visitors to Chamonix from the start to the end of the season can enjoy the best conditions possible.
And there are many other activities on offer which take advantage of the snow, such as snow-shoeing, parapenting and hiking, and not forgetting ski touring!
Summer
If you're coming for hiking, rock climbing, mountaineering, mountain biking, or looking for marmottes… then the summer months of June, July, August and September are the ideal time for you. The temperatures are pleasant and the snow and ice have melted enough for the paths and crags to be accessible for all activities.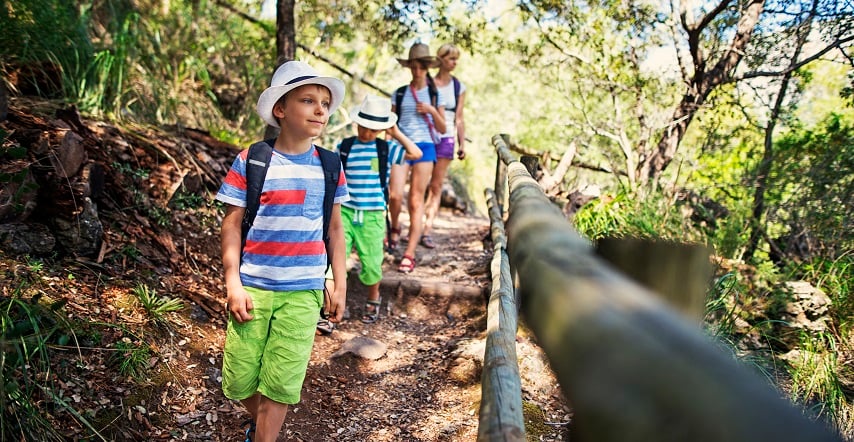 All year round, don't forget to get in touch with the Maison de la Montagne in Chamonix for the latest mountain conditions, weather forecasts and avalanche risks, to ensure that your chosen activity is as safe as can be.
Find out more about the weather in Chamonix with our year-round Chamonix weather guide.
Lift openings
If you've decided to visit Chamonix to take the Aiguille du Midi cable car, then bear in mind that it closes each year for annual maintenance between mid-November and mid-December.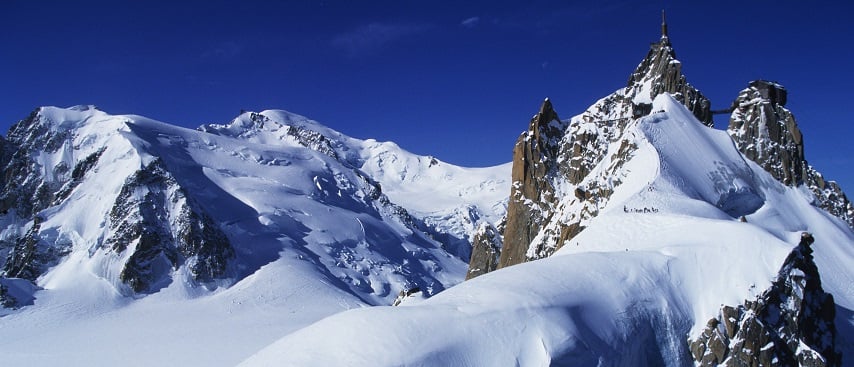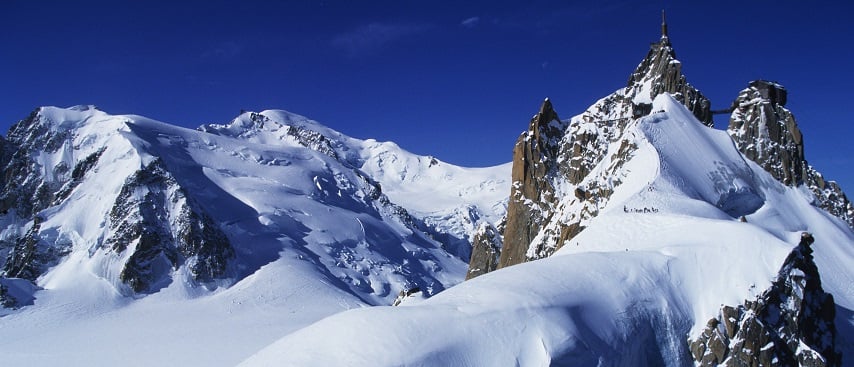 When it comes to the ski areas, the opening dates will depend on the snow conditions as the season starts. Chamonix's highest ski area – Les Grands Montets – opens over weekends in November if enough snow has fallen, and then some of the other ski areas may open at the start of December. The full area opening is in the middle of December, in good time for the Christmas holidays.
The ski season runs from mid-December to the middle of April, with Les Grands Montets staying open until the first week in May.
Sometimes the weather conditions can cause the lifts to close even in high season, if there is high wind or avalanche risk. That's why it's always worth checking the day's weather forecast and the status of the lifts before you leave your accommodation!
Top tip: usually if all other areas are closed for avalanches or high winds, Les Houches will be open thanks to its lower altitude. Check the lift status and then head there as quickly as you can to avoid the crowds.
Activities
It goes without saying that you shouldn't plan your ski holiday in August – as you'll be disappointed! There are nonetheless landscapes to take your breath away all year round, as Chamonix isn't just a ski resort but a vibrant valley from January to December.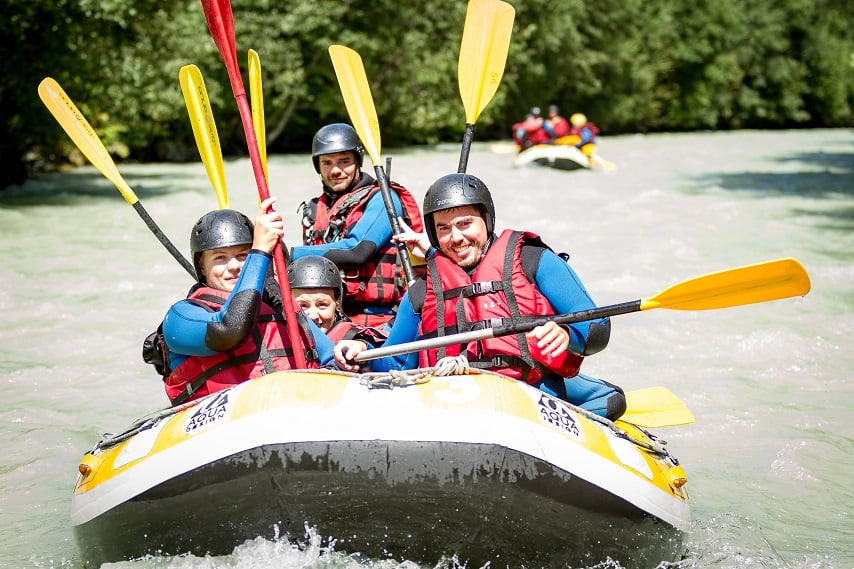 From June to September, you can enjoy water activities like rafting, canyoning and hydrospeed to cool you down by 30°C or to keep you busy when rain spoils your plans for a hike.
Parapenting is possible in winter and summer alike, as long as the cable cars are open – so you can book all year round except when the Aiguille du Midi is closed (see above).
If you're hoping to discover ice climbing winter is the best season to choose as, while the ice conditions can vary depending on the temperatures, it's totally impossible if the frozen waterfalls have turned to tumbling cascades of water!
Find more about all the activities available throughout the year in Chamonix on the Chamonix Resort Shop where you can also book everything in our one-stop-shop.
Events
Chamonix also eats, sleeps and breathes an exciting year-round event calendar, both sporting and cultural. The main dates to keep in mind when you're planning your visit to Chamonix are below for music, skiing, running and more. You can read more about upcoming events in Chamonix on our blog.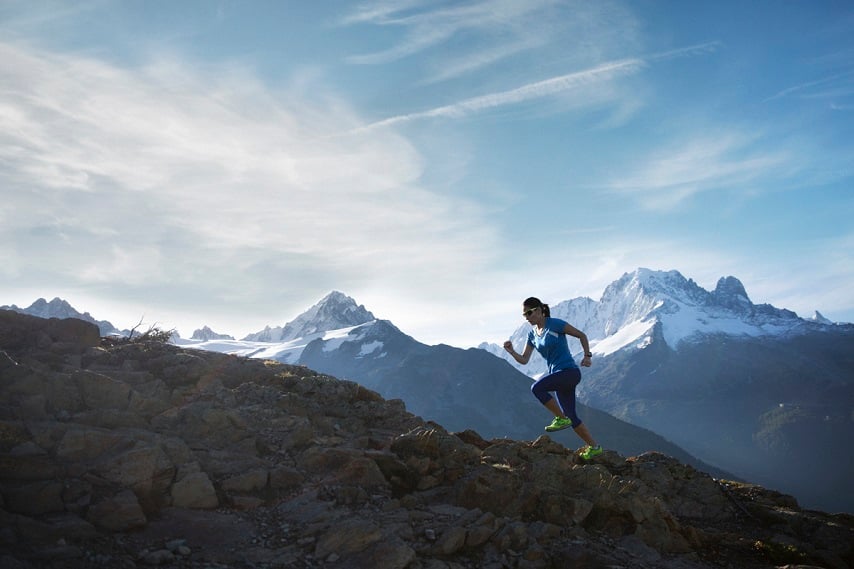 January: Freeride World Tour
March: Chamonix Unlimited Festival
April: Musilac
June: Fête de la Musique, Marathon du Mont Blanc
July: Coupe du Monde d'Escalade, Cosmo Jazz
August: Cham au Sommet, la Fête des Guides, l'Ultra Trail du Mont-Blanc (UTMB), Keep Chamonix Clean (2017)
September: Triathlon Evergreen Endurance, Trail des Aiguilles Rouges
December: Village de Noël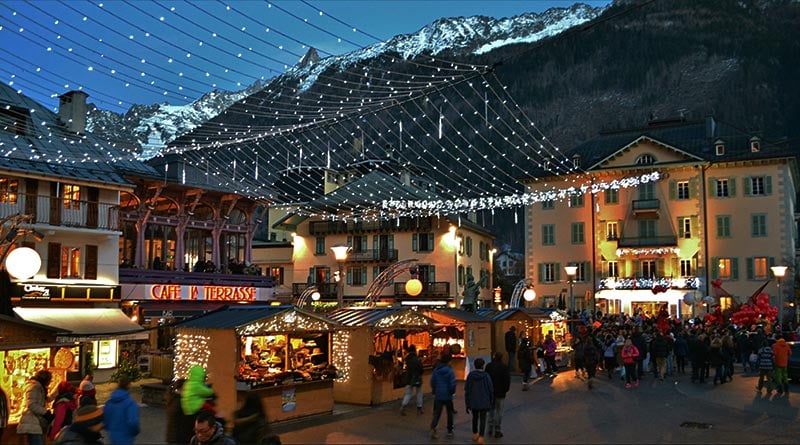 And it doesn't stop there. There are also live concerts, photography and art exhibitions, nature workshops, guided museum visits, guided walks, ice hockey matches, theatre productions, film screenings, local markets, village fetes, and much more! There truly is something for everyone, so you can have a full programme for your holiday in Chamonix.
Visit Chamonix
For more information, get in touch with our team to book accommodation to visit Chamonix: info@chamonixallyear.com.
And don't worry, there are fondue, saucisson and great vibes all year round in the Chamonix valley!