First of all, our first piece of advice would be – don't get injured! But if you do during your holiday… don't get caught without summer activity insurance cover.
Not all insurance companies cover all the activities that Chamonix has to offer in the summer, especially ones that involve scrambling along mountain faces (via ferrata) or jumping off mountains (paragliding)! Basic travel insurance plans will tend to cover relatively safe sports like hiking and cycling.
But if Chamonix has inspired you to plan some more extreme sports and adventure activities, there's a good chance you'll have to add a supplement to your insurance policy or consider joining an alpine club for their advice and assistance.
The Out of your Comfort Zone has written a handy guide to travel insurance for extreme sports. Some of the information is US-focused, but the below summary is relevant no matter where you're travelling from:
To choose the right plan for you, you'll need to consider a few factors. From the coverage amount to the activities and sports covered.

First, it's important that you pay attention to the requirements for your destination (in Europe, for example, you need to have coverage of 30,000 US dollars at the minimum in the Schengen area).

And remember that the cost-benefit may be more important than the simple price of travel insurance coverage. This is because a difference in value can reflect greater coverage (for more sports/activities) and benefits which make it worth more than a cheaper plan.

Your options for summer activity insurance
Club insurance policies
In France alone there are over 385 alpine sports clubs. Each one is dedicated to the region in which it operates, and will offer the opportunity to participate in supervised outings with qualified volunteers, or to join exclusive conferences and training sessions.
At the core of each club is a group of passionate industry experts who work to protect the freedoms and promote the interests of climbers, hikers and mountaineers (including ski-mountaineers).
There are alpine clubs all over the world and joining one may also come with the benefit of an insurance plan (price negotiated by the club) unique to mountain sports. These are offered by the larger national clubs, usually as an add-on to your payable membership.
Joining one of our two club suggestions below can provide you access to a minimum of accident cover relevant for alpine sports such as high-altitude hiking, climbing, mountaineering and canyoning in Chamonix Mont Blanc.
Club Alpin Français in Chamonix
If you're a frequent visitor to Chamonix for adventure and alpine activities, the club to consider joining is the Club Alpin Français in Chamonix Mont-Blanc.
136 avenue Michel Croz, 74400 Chamonix | Tel +33 (0) 4 50 53 16 03 | infos@clubalpin-chamonix.com | http://www.clubalpin-chamonix.com/
When you join the club, you will be supporting the research and development of French alpine sport. You will also be welcome to access training courses and organised activities to broaden your mountain knowledge and skill base while meeting like-minded members.
Additionally, you will receive discounts across a broad list of alpine-related business (in several sport shops and in all alpine club refuges), as well as benefit from joining a personal search, rescue and injury insurance with optional "add-ons".
The insurance is offered for 21€, in addition to your standard membership of the French Federation of Alpine and Mountain Clubs. It is a Personal and Emergency Assistance insurance (click here and scroll down to the "Insurance Leaflet" PDF in English). The policy covers bodily injury during alpine sports. In the relevant circumstances it is also designed to cover search and rescue expenses, as well as potential repatriation assistance.
For an additional 33€, you can extend the cover to include damage to sports equipment during your alpine activities, including paragliding. There are some additional restrictions for paragliding, so make sure you check these if you're planning to try this activity during your stay!
With this insurance you will be covered for accidents in alpine sports throughout the  European Union and Switzerland, however you can also subscribe to a "Worldwide" extension for the price of 87€.
British Mountaineering Council
If you're from Great Britain, it may make more sense to join the "British Mountaineering Council" – BMC, which is the equivalent of the Club Alpin Francais across the channel.
The Old Church, 177-179 Burton Road, West Didsbury, Manchester | Tel +44 (0) 161 445 6111 | office@thebmc.co.uk | https://www.thebmc.co.uk/
For just £16.97 you can join 85,000 BMC members and support British climbing, walking and mountaineering. As a member, you get a range of benefits including worldwide liability insurance up to £15 million and £10,000 personal accident insurance.
You can also add one-trip travel insurance policies as required or take out an annual multi-trip insurance policy.
All BMC insurance policies are all-inclusive, designed for climbers and mountaineers, and achieve a 5-star Defaqto rating across all their policies.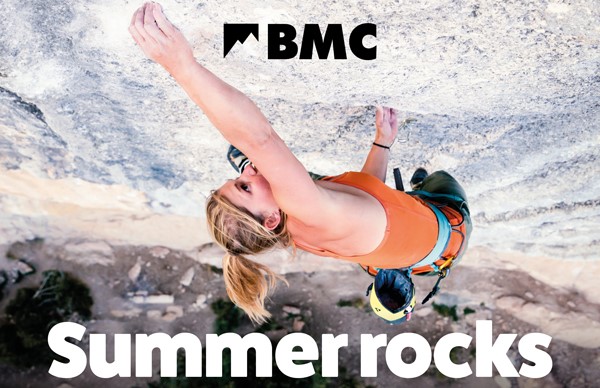 What is a Defaqto rating?
Defaqto built its star rating system over 19 years ago to cut through the jargon and simplify judging complicated contracts. They have rated over 14,000 financial products including 10,000 home, motor and travel insurance policies, as well as 1,500 other insurance policies.
Their experts focus on analysing lengthy policies and terms and conditions, then rating them on a scale of 1 to 5 based on the comprehensiveness and quality of the benefits and features they provide.
"A 1 Star Rating indicates a basic product, with a low level of features and benefits, while a 5 Star product provides one of the highest quality offerings in the market." – Defaqto.com
Additional suggested summer activity insurance
The below products are also rated by Defaqto and may be of interest to you for a summer activity holiday in Chamonix.
You can go directly to the company that works with the Club Alpin Francais by purchasing their specialised sports and extreme sports packages. The "Multisports Extreme" covers such Chamonix favourites as climbing, alpinism, trail running, hiking, rafting, luge and canyoning. However, the Assurensport policies are only available for yearly subscriptions.
While this provider only has a 3-star Defaqto rating on single trip insurance policies, they do cover over 150 different activities, many of which are available in Chamonix.
Go Walk About Travel Insurance
This company offers great value, comprehensive travel insurance including cover for extended trips for older travellers up to 74 years old, and shorter trips up to 99 years old. They have a 4-star Defaqto rating on single trip insurance policies, and many sports and activities are covered in the standard package while others may be covered for an additional premium.
Claiming to be the UK's leading sports & leisure insurance specialists this company has a 3-star Defaqto rating on single trip insurance policies. This could be a great company to choose if you are heading to Chamonix to take part in a marathon or ultra-trail event as their products are tailored towards amateurs or semi-professionals taking part in sports and activities, including competitions.
See more Defaqto rated single trip insurance companies here.

To remember for summer activity insurance
Always read the fine print on the insurance policies and pay attention to the conditions, exclusions, and service instructions to make sure that your sport/activity will be covered (Defaqto may help with this).
Next keep a physical folder or digital versions on a cloud storage website such as Dropbox, of all your receipts, identity, health and insurance documents, so that should an emergency strike all the information you need is at hand and can be accessed on any connected device.
Travelling in winter? Don't miss our blog with advice on winter ski insurance.
The information above is intended to be a helpful guide for holidaymakers visiting Chamonix and is correct to the best of our knowledge at the time of publishing. However, we are not insurance experts and can take no responsibility for mistakes or misleading information. 
Featured image top of page © Maison des Guides