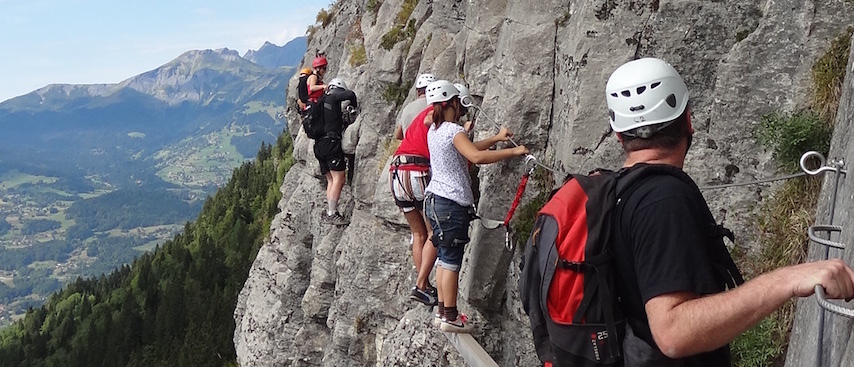 A must do! If you've got a head for heights, head for the Via Ferrata. The best view of the Mont Blanc range from la Flégère, the "Via des Évettes" offers a great opportunity between walking and rock climbing.You'll be amazed at your achievement! 5 hours – suitable from 13 years old.
Need to know
Typical price: 102€ per person at Flégère (Les Evettes)
Price includes guide and safety equipment
Suitable from 13 years old with a good head for heights
Duration: 5 hours
Booking and payment for Via Ferrata
Book online on our Chamonix Resort Shop and pay securely through our booking system.