For peace of mind during your ski holiday or season, make sure you are properly covered in the event of an accident! When you buy your ski passes, you are offered the option to add on ski insurance in Chamonix too.
The following FAQs outline what this insurance is, what it covers, and explains the 5 steps for making a claim so you can get all your snow-ducks in a row!
What is e-gloo Protect ski insurance?
The Comité Mont Blanc is the local chapter of the French Ski Federation, and they have collaborated with a specialist insurance company, Gritchen Affinity, to offer a comprehensive insurance for skiers, by skiers: e-gloo Protect.
This insurance is available as an add-on to your ski pass in Chamonix, or can be purchased separately if you're staying Chamonix for the ski season.
Thierry Saillard is the Associate Director of Gritchen Affinity, the specialist broker for travel insurance solutions for ski rescues and repatriation assistance. He says:
It is important to make sure you are insured for your favourite hobbies, whether for a day, a holiday or a whole season, because being rescued on the slopes is not free.
For example, if you have a less serious injury and can get yourself to the bottom of the slopes, then transport to medical facilities can still cost 185€. If you require a helicopter rescue, then this cost shoots up to 820€. (Examples taken from the e-gloo Protect website.)

FAQs about ski insurance in Chamonix
What will ski insurance cost?
Buy e-gloo Protect mountain rescue ski insurance when you buy your lift pass and it will cost 3€ per person per day. The cost is capped at 24€, so if you are skiing for 8 days or longer, you'll pay no more than 24€.
3€ per day per person, from 1 to 7 days
24€ per person for 8-21 days
What will e-gloo Protect cover?
Your ski insurance in Chamonix covers transportation from the slopes to the medical facilities (including ambulance or helicopter) and emergency medical expenses for accidents which happen in France. It can even reimburse the cost of your ski pass and your ski lessons, and make sure you can get transport back to your accommodation from the hospital.
Will my ski insurance in Chamonix cover off-piste skiing?
Unlike the insurance which might be offered by bank cards or other travel insurance policies, which may include some snow and mountain guarantees, off-piste rescue costs and subsequent injury treatments are covered by e-gloo insurance.
Thierry Saillard's tip:
As bank cards are in one name, any cover they do provide is unlikely to cover all members of your ski party, and they don't cover off-piste skiing. You are also likely to have high excesses to pay. Some top-end cards will pay back the fees you incur for rescue, but you will have to pay them upfront first.
Are the other ski areas on the ski pass included?
Yes. The e-gloo Protect insurance covers you for skiing in the Chamonix valley, in Megève and Saint Gervais, as well as Courmayeur and Verbier – all ski areas included on the Mont Blanc Unlimited pass.
Do I have to pay for pricey helicopter rescue?
Not only are your fees covered in case of treatment for an accident, so too is the transport to the location at which you are treated; you do not pay any rescue fees up front even if your accident was off-piste. That means you could keep up to 820€ in your bank account (that's the price of a helicopter rescue!) and focus on healing, stress-free. You're covered for up to 15,000€ of search and rescue costs.
Tip from the Compagnie du Mont Blanc:
Grab a pocket size info card about your insurance and keep it with your ski pass. In the event of an accident just flash it to the rescuers and there will be no questions, or payments, asked. These e-gloo info cards are available at all the ski area ticket booths and information centres.
How much cover do I have for medical expenses?
If you are a non-resident of France you are covered for reimbursement of emergency medical expenses following a ski accident (or accident during a sports or leisure activity) in France of up to 3,000€.
(French residents are covered up to 1500€.)
"Who you gonna call?"
+33 (0)1 41 85 90 19 – the operators speak English.
If you encounter any problem you have the full support of Europ Assistance 24/7. A partner to e-gloo Protect, they were elected the most trustworthy industry brand by consumers in 2017. By calling this number, you will be guided personally through the process of claiming your insurance.
How do I get home?
If your doctor confirms that you require assistance getting home, or in the unlikely event of death, the ski insurance will also arrange and cover the cost of repatriation.
In order to make sure that the repatriation is covered by the ski insurance, get the agreement of your doctor in writing and then call Europ Assistance. Do not make plans or decisions yourself, as reimbursement may not be possible in that case.
Can I get money back on my ski pass?
In case of an injury which puts a stop on your ability to ski, you will be compensated for any missed ski days. This includes your ski pass and your ski lessons. Make sure you have kept receipts for these purchases. You are covered for up to 350€, but must pay an excess of 30€.
Any day of your ski pass or lessons which has been partially used will not be refunded.
What if I break my ski equipment?
Ski equipment is covered whether it's your own or rented in resort. The replacement of the broken equipment and the cost of hiring replacement skis is covered up to 250€.
If your ski equipment is stolen, it won't be covered by e-gloo Protect, but we do offer an additional insurance to guests who book through our Chamonix Resort Shop which also protects against theft.
Is e-gloo Protect the only insurance I need?
European visitors to France must have their European Health Insurance Card (EHIC, previously E111). The e-gloo Protect insurance will cover your evacuation off the mountain and to the medical centre, but the EHIC is your primary form of insurance when dealing with doctors or hospitals.
Visitors from outside Europe should have a separate travel insurance policy; this policy will cover any repatriation and medical fees. For non-Europeans, e-gloo Protect still covers rescue and transport off the slopes (including helicopter), as well as ski pass refunds.
Your health insurance will usually entitle you to refunds for the some of costs you incur, and the e-gloo Protect will cover you for the remainder (minus any excess).
Note that in France, medical charges are paid upfront and you must claim the refund from your insurers afterwards. You will find that this usually holds true at doctors' surgeries, but hospitals and larger medical centres may not ask for any payment upfront, and will follow up themselves with your insurance company.
What is the small print?
The T&Cs for e-gloo Protect insurance are online in English and French. The translation of the English ones is not always easy to understand, and in any case the French will be the version which applies.
The maximum payout for any incident is 500,000€.
In Switzerland and Italy, you may be asked to pay for rescue and transport fees upfront, but these will be refunded by e-gloo Protect.
What do I do if I have an accident?
If you do have an accident and require mountain rescue, you will need to provide the information below:
Name and surname
The number of your lift pass
Where are you exactly (e.g. slope name, piste marker number, off-piste location etc.)
5 steps to getting a refund
When you book and pay for your lift passes, make sure you select (or request) to add e-gloo ski insurance before your payment is made, then save a proof of purchase. When you book your passes in the Chamonix All Year resort shop we will print this proof of purchase off for you and deliver it to you with your printed ski-passes at check-in.
Contact Compagnie du Mont Blanc to receive the documents that you will need for your care and reimbursements, such as documents from the pisteurs/ski-patrol, and the corresponding contract number for your lift pass.

Compagnie du Mont Blanc rescue department: +33 (0) 4 50 54 04 73

If they were required/involved, you can contact other mountain rescue teams to ask for more supporting documents.

PGHM: +33 (0) 4 50 53 16 89
Maison des Guides: +33 (0) 4 50 53 00 88

Also collect the following documents:

Medical certificate from your doctor (this should specify the nature of the injuries, and whether or not they prevent you from skiing) – keep all medical paperwork.
All receipts for payments you are asked to make, and corresponding paperwork.
A copy of your health insurance cover e.g. European Health Insurance Card.

Declare the loss to e-gloo Protect within 8 days. This deadline is waived in the case of unforeseeable circumstances, or in the case of a force majeure.
Claims can be made on the e-gloo Protect website.
Seasonal ski insurance in Chamonix
You can also pay to be covered by e-gloo Protect ski insurance for the entire ski season for 39€.
With your purchase, you benefit from a free excursion with one of the 114 sports clubs of the Federation Ski Francaise in Haute Savoie. These clubs are home to over 7000 volunteers trained as instructors, in the disciplines of alpine skiing, cross-country skiing, ski touring, snowboarding, biathlon, ski jumping or telemarking.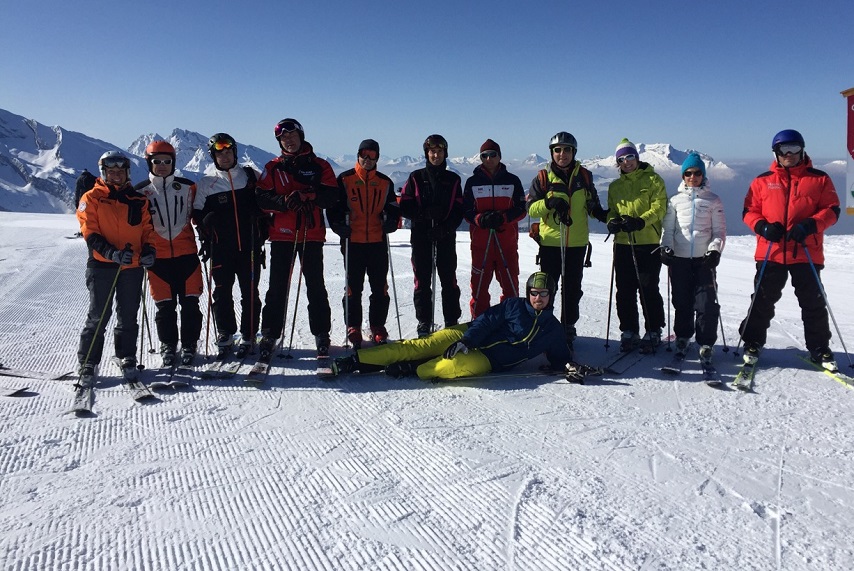 During your ski season, you are invited to join one club outing with these ski enthusiasts and share their passion for the snow with their exclusive club. Simply contact one of the clubs participating in the operation, provide proof of your e-gloo insurance and agree on a date according to the schedule.
There is more information in French on the website of the Comité Mont Blanc. Alternatively call: +33 (0) 4 50 23 30 88 or e-mail: info@ski74.fr.
The information above is intended to be a helpful guide for skiers visiting Chamonix and is correct to the best of our knowledge at the time of publishing. However, we are not insurance experts so for all technical or detailed ski insurance enquiries, contact e-gloo Protect directly.