Megève & Saint Gervais – Evasion Mont Blanc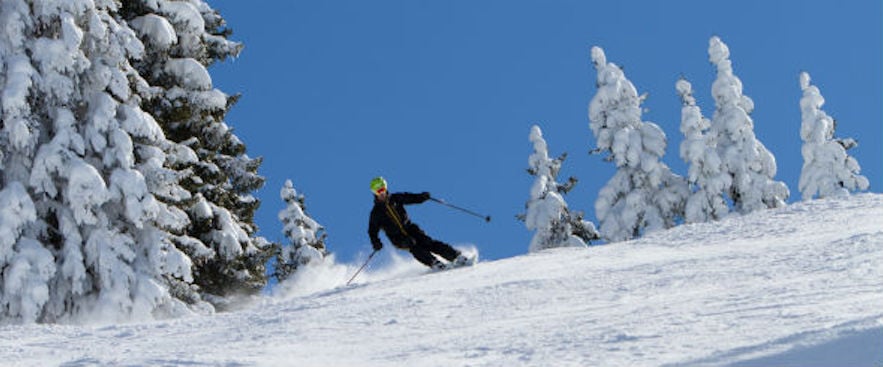 Vital Statistics
Resort Height: 1000m | Highest Lift:  2487m
Slopes: 219
Blacks: 34 | Reds: 82 | Blues:65 | Greens: 38

Saint Gervais and Megève are both charming resorts close to Chamonix, easily accessible and well-worth visiting, and which share an extensive and family-friendly ski area.
The skiing area is extensive with 330km of linked pisted terrain between neighbouring Saint Gervais and Megève. The wide, motorway-style pistes are ideal for gentle skiing for families, and due to the altitude of up to 2353m, all of the pistes are tree-lined for some great skiing, even in bad weather. Suited best to beginners and intermediates, the slopes here consist of refined rolling pastures, with beautifully manicured pistes and fast, efficient lift systems. With small rustic mountain restaurants at every corner, it is an ideal day trip.
A very different experience awaits you when you visit Megève after spending time in Chamonix.  Skiing and the general ambiance is considerably more gentrified here, with over 90 restaurants, including the Michelin-starred Les Flocons de Sel! The beautiful Savoyarde village is situated at 1115m (similar to Chamonix) and is packed with upmarket shops and boutiques, delicious patisseries, cafés and other indulgences. Also, the only traffic through the main area is on horse-drawn sleigh which adds to the luxurious feel. This is why for the last 100 years, Megéve has drawn the rich and famous, and to this day attracts wealth and exuberance. However, it has also retained its local charm and has a number of working farms in the village too, so expect a mix of rustic Savoyarde and upmarket flair.
Saint Gervais is also a bustling village and, perhaps most importantly, the ski area is home to the latest incarnation of the famous Folie Douce venue for après-ski before you're even off the mountain. Located at the top of the Mont-Joux chair lift, it really is an experience not to be missed.
One of the benefits of having the Mont Blanc Unlimited lift pass is the fact that you can ski in Megève and Saint Gervais for an unlimited number of days at no extra charge.  Both resorts are just an easy 35-minute drive from Chamonix, so very convenient for an alternative to Chamonix and particularly ideal if you have non-skiers with you too (as they'll love the village of Megève itself!).
View Megève piste map.
Local tip
Get away from the village and surrounding areas and you will find the pistes almost empty and, likewise, the mountain restaurants too.
Public transport to Megève
There is a public bus that takes you from Chamonix to Megève, free with your Mont Blanc Unlimited pass. Book online before 4pm the day before, buses run every day during school holidays, and on Wednesday-Thursday-Friday the rest of the winter.
Pick-up is from the Hotel Heliopic in Chamonix (behind Aiguille du Midi cable car) around 8am and 9.30am (times are approximate, check the website for exact times).
Lift passes
To ski in Megève and Saint Gervais, you'll need to have the Mont Blanc Unlimited lift pass, or buy a one-day local pass when you get there. Read more about the Mont Blanc Unlimited pass in our winter guide or go straight to our Chamonix Resort Shop to book now online.