Obviously we hope that you will have glorious weather for your holiday in Chamonix, and while we do everything to try and make sure this is the case (the Resort Team do snow dances in the winter and sun dances in the summer!), we unfortunately can't guarantee it. Chances are that you're coming to Chamonix in the winter to ski, so bad weather risks putting a downer on your stay.
Fortunately, Chamonix is located in a crossroads between Switzerland and Italy, and has plenty of alternatives for those winter days when the clouds descend. We offer a range of Chamonix day trips to take you away from the gloomy weather and cheer you up until the sun in shining again.
Chamonix day trips to ski 3 countries
Are you one of those skiers who can't bear to waste a day on your ski holiday? Luckily in Chamonix, this doesn't necessarily mean that you have to grin and bear it while you try and work out which way is down and where your friends are in zero visibility!
If you've booked the Mont Blanc Unlimited ski pass, then as well as being able to ski everywhere in Chamonix valley, you can also ski in three other resorts – across three countries. There's always a good chance that the weather is looking quite different on the other side of Mont Blanc in Courmayeur, or over in Switzerland, so book a ski away day in one of our neighbouring resorts to carry on skiing without the bad weather.
We love Courmayeur as it's super easy to access (just 30 minutes through the Mont Blanc tunnel) and the food on the Italian slopes is amazing. Still set against the backdrop of Mont Blanc, so you don't have to sacrifice great views, we're sure you'll enjoy the wide pistes and easy-going attitude, all included for free on your MBU pass. Don't miss out on the opportunity to order a Bombardino as well to warm your cockles – but you're probably best to limit it to just one if you want to make it down the piste in one piece, as it's a combination of eggnog and brandy, with only whipped cream to 'water' it down!
Also included in your MBU ski pass are two exclusive ski resorts – Megève in France and Verbier in Switzerland.
Like Courmayeur, Megève is only a short drive of 30 minutes from Chamonix. As it's located in a different valley, there's every chance that the weather will be better there, and you'll be able to enjoy the wide, motorway-style pistes which are perfect for families. The altitude is lower than Chamonix too, with all pistes below 2353m. On a bad weather day this is an advantage, as virtually all the pistes are lined with trees which means you'll get better visibility. There are rustic mountain restaurants scattered across the mountain too, so it's no wonder that this is one of the most popular ski resorts for the French élite.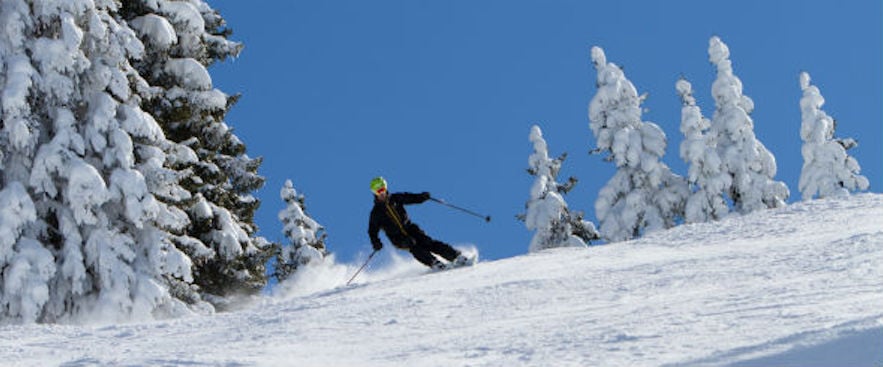 Megève is also linked to the neighbouring ski area of Saint Gervais, which shares its efficient lift system and manicured slopes. On top of that, it is home to the latest addition to the Folie Douce family, Folie Douce Mont Blanc, for on-piste après ski. Both Megève and Saint Gervais are free on your MBU, which gives you unlimited access.
Over in Verbier, Switzerland, you're likely to spot some well-known skiers, particularly thanks to its reputation as the home of freeride ski competitions. Make sure you take a trip up to the top of Mont Fort at 3300m where you have spectacular views as far as Mont Blanc and the Matterhorn. Holders of a 6+ day MBU ski pass get 50% discount on a day pass in Verbier.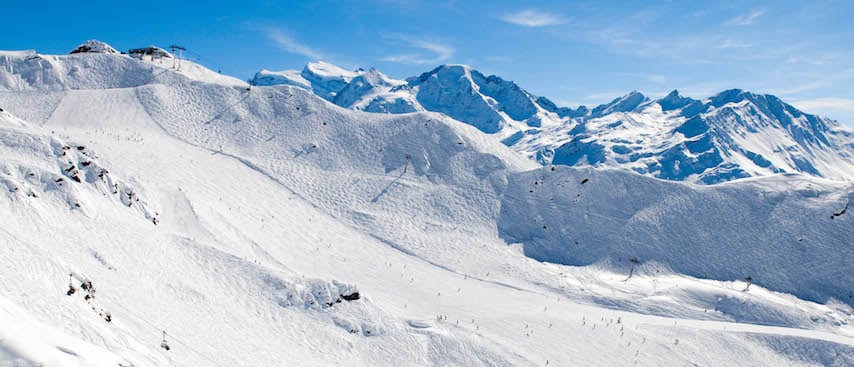 Don't forget to validate your lift pass at the cash desks before you hit the slopes!
Indulge yourself in Italy
If you're secretly happy that the weather has given you an excuse to rest your aching legs for a day, then our indulgent Italian Chamonix day trips are for you.
First up, it doesn't get better than soaking away your aches and pains in the spectacular setting of Pre Saint Didier spa. People have been enjoying the thermal waters there since Roman times, and this extensive bathhouse offers indoor and outdoor pools, relaxation rooms, saunas, hammams and panoramic views of the mountains.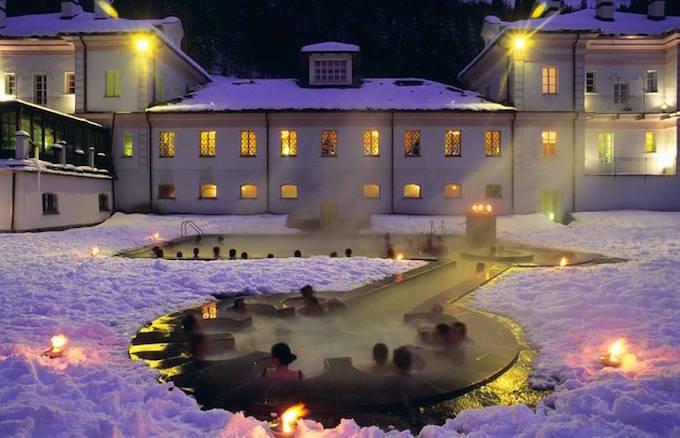 You'll find it hard to have a care in the world as you lie back in the naturally warm waters, enjoying the sight of the mountains soaring above you and the snow lying all around on the ground. The facilities are so extensive that you'll want to stay all day, and thanks to the healthy snack buffet and drinks, you might find that you do! There are also extra treatments that can be booked à la carte. Pre Saint Didier spa is located just past Courmayeur, on the Italian side of Mont Blanc.
If you'd prefer to indulge your taste buds, then our Italian wine and cheese tasting trip is perfect for you. You'll have a dedicated driver so you can safely make the most of the wine tasting, and s/he will take you to our carefully selected partners in Aosta region for a day of getting to know the regional specialities. You'll visit one of the most important vineyards in the area for a tour of the vines and the facilities, as well as an opportunity to taste the wines they make there and learn about what makes them so special.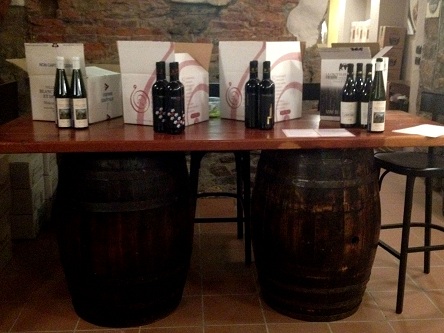 You'll also be taken to a quaint little cheese shop, tucked away in the winding streets of Aosta town centre. You'll visit the centuries' old cave where the cheeses mature, before being presented with a hand-picked platter of cheeses and wines, chosen to perfectly complement each other.
Throughout the day, our English- and French-speaking experts will enthuse you with their passion and extensive knowledge, from the soil types and how they influence the wine which is produced, to the altitude at which the cows graze to make each cheese taste as it does.
City day trips
If your stay in the mountains has you yearning for some civilisation, then you will certainly enjoy one of our city Chamonix day trips.
Top of the list has to be Annecy, the Venice of the Alps. The city is riddled with canals, which criss-cross through the Old Town, making it the perfect picturesque destination for a drink or lunch by the water. After lunch, enjoy a digestive stroll along the lake front, taking in the view of the crystal glacial water and the snow-capped mountains all around. You can even rent a small boat or peddle-o to make the most of the lake if the weather is better there than in Chamonix.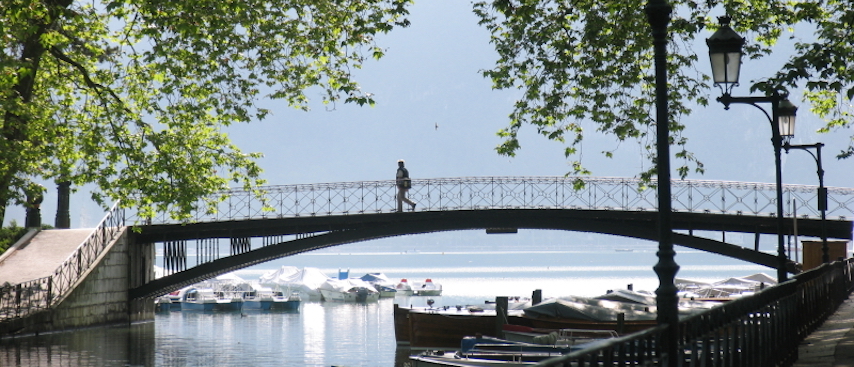 Geneva, like Annecy, is located approx. an hour and twenty minutes from Chamonix. It also has a stunning lake, with its Jet d'Eau water fountain – one of the largest in the world – also set against a backdrop of snowy peaks. In the city itself you can enjoy a walk in one of the many parks and garden, or get some culture at one of the art galleries or museums.
Milan is further away from Chamonix, but unbeatable for stunning architecture and some underrated canals – often overshadowed by those of Venice but still worth exploring.
Tips for Chamonix day trips
If you're heading across the border into Italy or Switzerland, don't forget your passport! It's also worth remembering that while the currency in Italy is still the euro, you'll need Swiss Francs in Switzerland.
Our Chamonix day trips start at around 40€ per person for a return trip to Courmayeur. See our winter day trips and adventures pages for more info.