Unlike many other ski resorts, Chamonix is a real town all year round. Thanks to this, we have an embarrassment of great restaurants and bars to enjoy whatever time of year you visit. To draw the crowds, many of these watering holes offer drink deals in Chamonix on different days of the week. Plus there are plenty of restaurants that have great discounts on food too.
Read on for the best food and drink deals in Chamonix, including half price chicken wings, free shots, Ladies' Nights and more…
Day-by-day food & drink deals in Chamonix
Monday – half price deals
Mondays in Chamonix are famous for MBC's half price chicken wings. Choose the sauce topping of your choice – jalapeno, BBQ and gorgonzola are all popular but the classic choice is sweet chilli sauce – and then all you have to do is decide how many wings you can eat. You can order 6, 12 or 24, and they won't mind if you club together with your buddies to order multiples of 12 or even 24 to suit your group! Thanks to this great deal, Mondays are always super busy, so make sure you book your table in advance.
The half price deals don't stop at MBC though. If you can't get a table there, don't miss Monkey's burger bar Monday – 1/2 price on all burgers between 6pm and 8pm. They don't take bookings for this time slot, so get there early to get your table!
Mondays offer great value across the board, as La Terrasse does 2 for 1 on main meals too between 6pm and 8pm.
Tequila Tuesday
Tuesdays have a Mexican theme with some of the best drink deals in Chamonix. Bar'd Up hosts Tequila Tuesdays where shots are only 1€ between 7pm and midnight. La Terrasse continues the theme with 1.50€ shots of tequila and jager.
If you need some food with your tequila (which we recommend!), then Monkey's Taco Tuesdays are the perfect combination. Enjoy the delicious and cheap tacos from the Monkey menu, with enjoy some refreshing drinks alongside at great prices. 1.50€ tequila shots, 16€ pitchers of frozen margarita.
If Mexican isn't your thing, MBC also have a great deal on T-Bone steaks – 500g of the finest steak (usually 29.50€) and a glass of red wine to wash it down, for 25€ the pair.
Wednesday drinks deals in Chamonix
The drink deals in Chamonix continue on Wednesdays. MBC have 4 beers on tap every day of the week, plus their beer of the month, and on Wednesdays you can enjoy a pitcher of your beer of choice for 10€ – save 5€.
Bar'd Up is the place for Singstar on Wednesdays, and to give you some Dutch courage they offer free shots!

Thursday money savers
There's something for the girls and the boys on Thursdays. Carnivores can enjoy BBQ ribs for 10€ at MBC, while Ladies' Night means 2€ prosecco at Bar'd Up.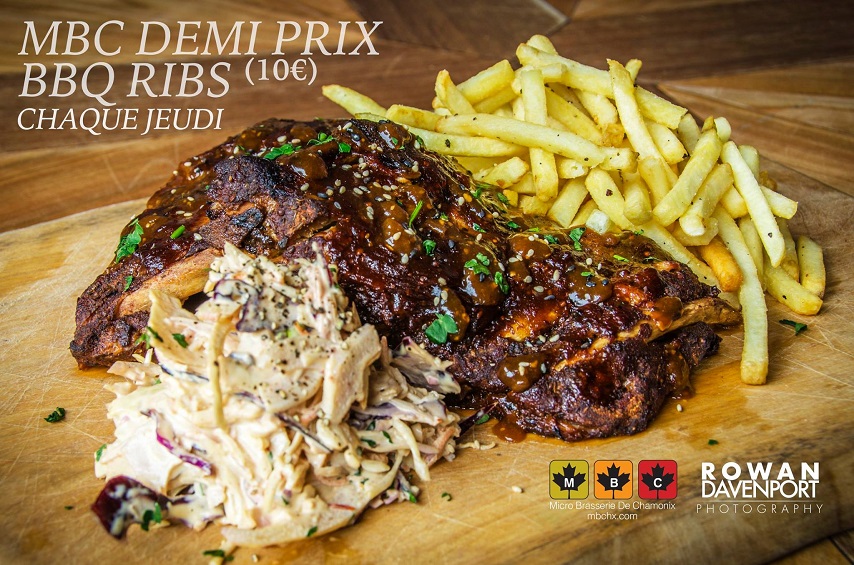 La Terrasse also have a fab deal on burger & pint for 12€ between 6pm and 8pm, followed by live music from local favourites Reel Relish at 10:30pm.
Friday feeling
Head down to Bighorn Bistro and celebrate that Friday feeling with 10€ pizzas and hot wings.
Weekend savings
Round off the weekend in style on Sundays. Win free drinks by rolling a higher number than the bar staff at La Terrasse's ever popular Toss the Boss.

Daily deals on food & drink
Many of Chamonix's bars offer great value happy hours or discounts every day of the week:
True to their Canadian roots, MBC have a daily après ski deal of Pint+Poutine for 10€, from 4pm to 7pm.
Bar du Moulin offer an extensive drinks menu including some great cocktails, but we love to go down and sample their inventive cocktails of the day – always different and always delicious!
Bighorn Bistro has happy hours between 5pm and 7pm, with pints or glasses of wine only 3€ and 50% discount on bar bites. If you're a night owl, don't miss their 3€ shooters between 9pm and 11pm.
Bar'd Up also have a great range of drink deals in Chamonix. 4pm-6pm are your power hours, when pints of Peroni or Grolsch and soft drinks are only 3€. 6pm-7pm and 9pm-10pm are the best times for huge savings, with buy one get one free on spirits and mixers, cocktails, house wines and soft drinks.
Chamonix's Irish pub, Munster bar, has deals on every day to quench your thirst in Chamonix Sud. From 4pm to 7pm, get 2 for 1 on house beers and wines, plus 2 for 1 cocktails from 9pm-10pm.
Office Bar in Argentière regularly puts on food and drink deals too, often to coincide with their live music nights so you can delight your taste buds and your ears!
Directory
Don't get lost getting to these great food and drink deals in Chamonix – though we can't promise you won't lose your way as you wander home!
MBC (Micro Brasserie de Chamonix): an outcrop of Canada in Chamonix, they were a micro brewery before the hipsters were doing it. The eclectic décor is a great setting in which to enjoy their beers, brewed on site, with the purest water flowing from our glaciers.
350 Route du Bouchet, Chamonix (towards les Praz) | +33 (0) 4 50 53 61 59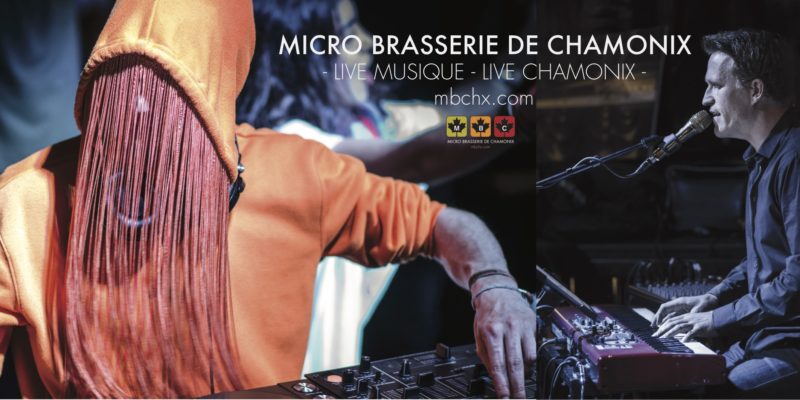 Monkey Bar: since 2005, Monkey has been offering street-style food from the kitchen, and delicious cocktails from the bar, all served with a side of great music and even better value happy hours.
81 Place Edmond Desailloud, Chamonix Sud | +33 (0) 4 50 96 64 34
La Terrasse: perched over the river Arve as it flows through Chamonix, you can't miss this gorgeous pink, art deco exterior. The views of Mont Blanc from the balcony and terrace are unbeatable and it is the perfect place to catch some rays while enjoying their varied and ever-updating menu.
43 Place Balmat, Chamonix Centre | +33 (0) 4 50 53 09 95
Bar'd Up: enjoy a drink with the locals! With a plethora of drink deals in Chamonix throughout the week, Bar'd Up is always good value, and if you get peckish you can even nip across the street for some delicious food from Cool Cats.
123 Rue des Moulins, Chamonix Centre | +33 (0) 4 50 53 91 33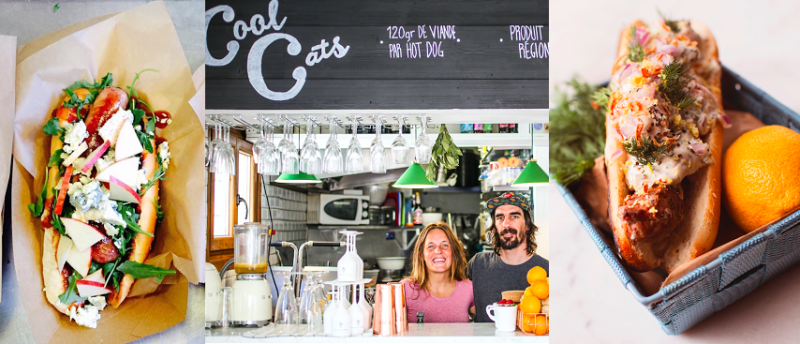 Bighorn Bistro: a slice of American pie right here in Chamonix Sud, this family-run business offers a modern take on American cuisine in a friendly and relaxed atmosphere. They have a great menu to take you right through the day, from breakfast, to lunch and dinner.
77 Place Edmond Desailloud, Chamonix Sud | +33 (0) 4 57 44 62 84
Bar du Moulin: a stylish and friendly bar where you can snuggle into the furry blankets and cushions to enjoy a meticulously mixed cocktail or a mixed drink from their extensive menu. Tell them what you like and they can even whip up a personalised cocktail, just for you.
80 Rue des Moulins, Chamonix Centre | +33 (0) 6 30 23 05 58
Munster Bar: if you're feeling pangs for the Emerald Isle, then head down to Munster. Chamonix's own Irish pub will make you feel right at home with the locals and fellow tourists alike!
27 Place Edmond Desailloud | Chamonix Sud, +33 (0) 6 18 46 17 30
Office Bar: celebrate the end of a great day riding les Grands Montets in the friendliest and most laid-back bar in Argentière. But don't be deceived, they might be cool customers but they take good food, drinks and value very seriously.
274 Rue Charlet Straton, Argentière | +33 (0) 4 50 54 15 46
Don't miss our other guides to nightlife and eating out, including the best bars for food and best après ski bars.
Don't forget to drink in moderation. For your health, take regular exercise and eat fatty / sugary / salty foods in moderation.