Chamonix is nestled in the crossroads of three countries – Italy, Switzerland and of course France. Italy and France are well-known for their wines and a stay in Chamonix will not disappoint for wine tasting.
Chamonix wine tasting – Italian wine & cheese tour
The best way to enjoy Chamonix wine tasting during your stay is to pop through the Mont Blanc Tunnel and emerge in the Aosta valley in Italy. Within an hour, you'll be in Aosta town and ready to start finding out all about the region's wines and cheeses.
We work with great English- and French-speaking partners in Aosta who are passionate about what they do and keen to explain everything they have learnt about making wines and cheeses in the shadow of Monte Bianco.
Our Italian wine & cheese tour day trip makes everything easy. Our transport team will collect you from your accommodation and take you to the first stop at one of the most important wineries of the region. Here, you'll visit the vineyards and the wine-production facilities, as well as tasting three wines produced on site. Monique or one of her team will select a range of wines to give you a taste of everything they have to offer – from red, white and sweet wines. You will learn how they are each produced, about the soil they are grown in and why these grapes flourish in this area of Italy.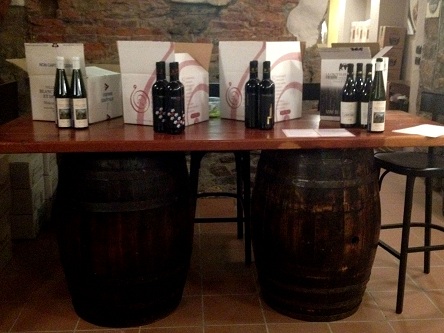 After this, you'll have some free time to grab a bite to eat for lunch. Enjoy one of the local Italian restaurants in Aosta, we can also ask Stefano – our cheese expert – for a recommendation or you can see which one takes your fancy as you wander through the ancient streets. Look out for the Roman ruins at almost every turn too and soak up the atmosphere.
Then you'll make your way to Stefano's cheese shop and cave. From the front you'll see the small and unassuming shop front, but once inside it's a veritable Aladdin's cave. Hidden under the floor is Stefano's cheese cave which dates back hundreds of years. Stefano will take you downstairs and explain how the cheeses are stored and aged here, before taking you back upstairs to taste some of his favourites, paired with some excellent local wines. Throughout the cheese tasting, Stefano will describe where the different cheeses come from and how that affects the flavour. Larger groups will go to a wine shop nearby where there's a little more space to enjoy the tasting.
Afterwards with Monique and Stefano, there is of course the opportunity to buy some edible souvenirs – you'll have a hard time resisting taking home a bottle of wine or a lovely bit of cheese!
The Italian wine & cheese tour is available Monday-Saturday. Advance booking is essential. Price is 40€ per person for tastings plus 60€ per person for transport (includes tastings of a selection of wines and cheeses, guide and entrance fees, as well as return transport and tunnel pass).
Cha'cha'cha
If you'd prefer to do your Chamonix wine tasting close to your accommodation, then Cha'cha'cha is the place to head. Located at the end of Chamonix's high street, they offer a range of tasting options for all budgets.
Most of the packages you can book will involve tasting 1 champagne, 2 white wines and 3 red wines. Starting at 15€ per person is the Tour de France, a selection of wines to give you a taste of everything France has to offer.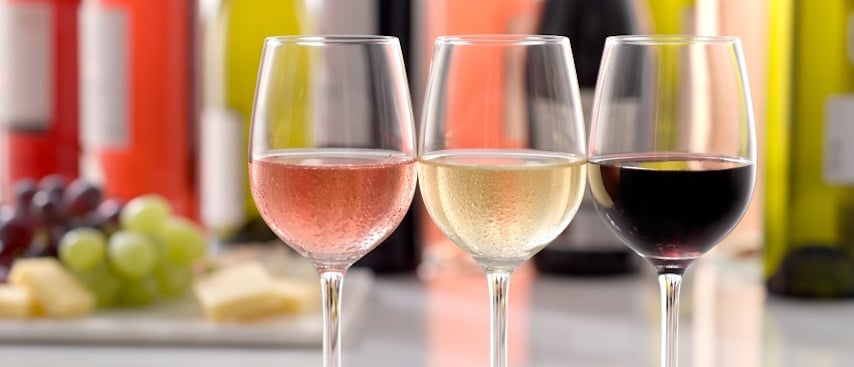 If you're looking for something more sophisticated, you might like one of these other packages:
'Les Incontournables' 30€ per person: 'Not-to-be-missed', the must-tastes
'Les Prestigieux 1er crus' 45€ per person: 'First Growths', classified and superior wines
'Les Grands Crus' 60€ per person: 'The Greats', the most famous vineyards and wines
In addition to these wine packages, fans of bubbles should book the 'Fab'bulleux' tasting – 6 champagnes for only 30€ per person and 100% fizz!
Groups of 4 or more can book their tastings the night before to take place over lunchtime (10:30am – 1pm might be a bit early in the day!) or in the evenings (4pm-9pm, starting no later than 7.30pm).
Cha'cha'cha: 134 Avenue Ravanel le Rouge, +33 (0) 4 50 93 47 74
Micro Brasserie de Chamonix
If you've had enough of wine, then Chamonix's famous MBC is a good alternative option. They are a local micro-brewery who brew on site using fresh ingredients and Chamonix's own, mountain-fresh water.
Usually they have 4 old-favourites on tap, as well as specials, so it's always worth checking out the board or asking your waiter/ress for more information.
Pitchers are priced at 15€, except on Wednesdays when they are on offer at only 10€. There is also a 'beer taster' offer – try all 5 MBC beers for only 10€ instead of 3€ per half.
Monday at MBC is famously half price chicken wings night – not to be missed – and throughout the week they offer a great mix of live music, sport screenings and delicious food, with burgers, ribs and steaks if you don't fancy chicken wings.
MBC: http://www.mbchx.com/, 350 route du Bouchet, +33 (0) 4 50 53 61 59
Find out more
Read previous reviews of our Chamonix wine tasting trips to Italy and find out more on our summer day trips page: Italian wine & cheese tours.
Non-ski activities review – husky rides, paret sledging, Annecy day trip and Italian wine & cheese tour
Wine tasting is available in winter too, if you're a non-skier or as a great option for a day off from skiing