Mountain safety instructions
When you're on a ski holiday in Chamonix, the last thing you want to imagine is having an accident on the mountain, but as we know, accidents do happen. Below we've put together some top tip for how to be prepared for your day of skiing or snowboarding. If the worst does happen and you have an accident, the Chamonix Mountain Rescue service is one of the best and you will be in good hands!
The below is a guide and for information purposes only, but you should always seek professional advice from the Maison de la Montagne or another reputable source. See also our guide to being Safe in Style.
Before going skiing
The most important thing to avoid an accident is to be properly equipped. Particularly if you are a skier, your skis should be fitted for your level, height and weight, which all of our ski hire partners will ensure when they give you your kit. We also recommend that you wear a helmet!
On the slopes
When you're on the mountain, you should try to be aware of other skiers and snowboarders at all times, particularly when you're setting off. Each slope will be categorised into one of the four main levels, but depending on the conditions, slopes in each level can be more and less difficult.
Green: beginner slope
Blue: easy-intermediate slope
Red: intermediate-difficult slope
Black: very difficult slope
Keep all of this in mind to avoid accidents and make sure you've had a good look at the piste map before you set off. There's usually a large map located at the mid-station which will show you where the mountain rescue is based, as well as where the restaurants and picnic spots are.
Avalanche risk flag
Just like when you go to the beach, there are flags displayed around the ski areas which alert skiers to the different levels of avalanche risk if you go skiing outside of the open and groomed pistes. Bear in mind that in the near future, the flags are likely to transform into electric signs which will be it up with the relevant risk level for that day (in fact that is already the case in some resorts).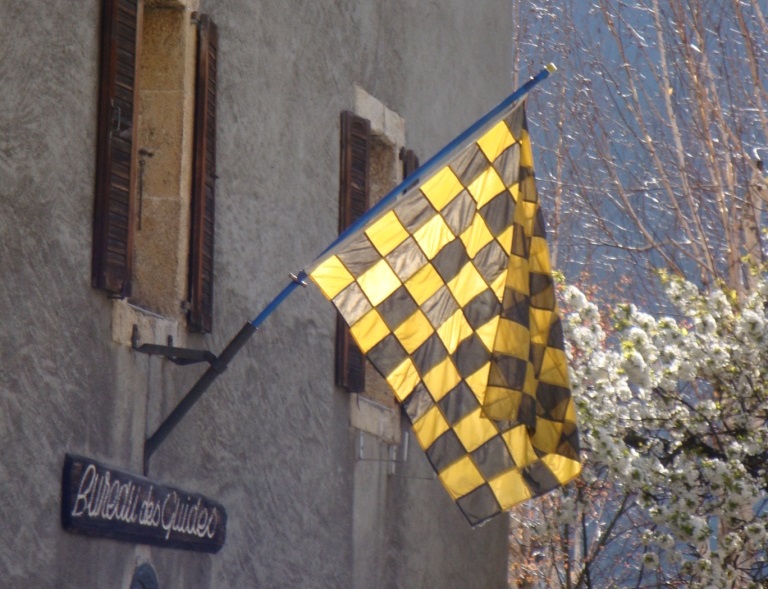 At this time:
Yellow flag (risk 1 – 2): snow is generally very stable / moderately stable on steep slopes
Yellow and black chequered flag (risk 3-4): snow is not very stable on most steep slopes
Black flag (risk 5): snow is generally very unstable. No off-piste skiing should be undertaken.
If you are ever unsure about the level of risk, you can always ask the mountain rescue staff.
Chamonix Mountain Rescue
If one of your group injures themselves on the piste
Firstly, it's recommended to place your skis above the site of the accident, planting them in the snow in the shape of a cross, to alert other skiers to the accident. This is especially important in a white-out when other skiers won't see a person lying on the ground. If you're skiing in a group with enough people, then you could also ask someone to stand up-slope of the injured person to alert other skiers.
Then you should carry out any first aid that you are trained to perform, before checking the name of the piste and the number of the piste marker so that you can give these to the mountain rescue service. Call the number which is given on your piste map as this will be different depending which ski resort you're in. Alternatively one of your group could go and find a pisteur, who are often based at the mid-station.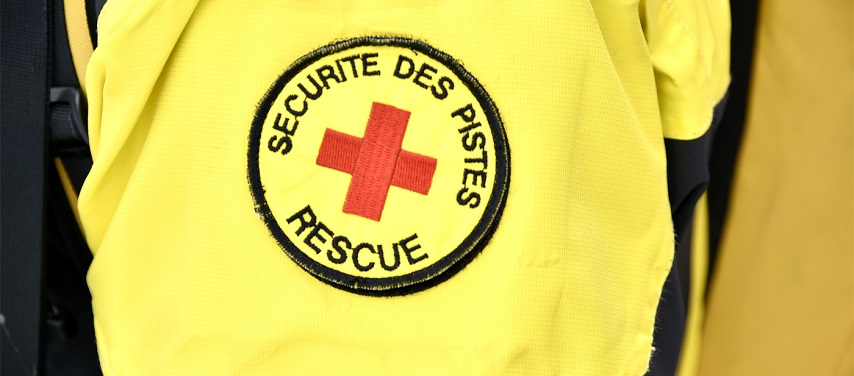 Now you just need to wait for help to arrive, so they can take charge of the situation. While you're waiting, do everything you can to protect the injured person from the cold.
Good to know: the cost of the mountain rescue will be charged to the injured person, or to their insurance.
Getting injured off-piste
Chamonix is a well-known destination for keen off-piste skiers, particularly at Les Grands Montets. However many standard ski insurance packages won't include off-piste rescue as standard, so make sure you're well prepared with the right cover – bear in mind that a helicopter rescue costs 90€ per minute if you need it!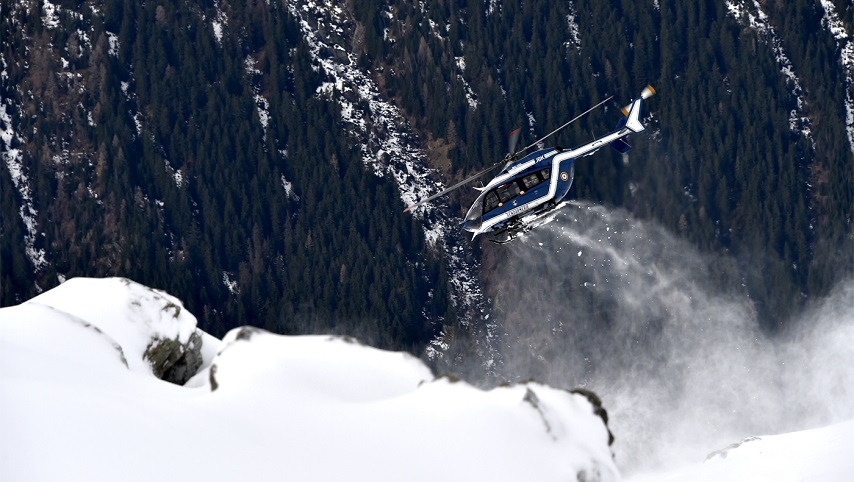 You'll need to follow the same steps as above while you're waiting to be rescued.
Getting injured outisde the ski area
If you're in the high mountain and one of your party is injured, it is essential to alert the rescue services as soon as possible. The PGHM are the high mountain military police who are responsible for this service.
If you witness or are the victim of an accident in these conditions, call the European emergency number 112 or 0450531689 which is the number of the PGHM in Chamonix.
They will need you to provide information such as:
Who are you? Make sure you provide your phone or radio contact details.
Where are you? Specify GPS coordinates if you can, or the name of the massif / peak where you are, as well as any potential obstacles.
What has happened? Explain the circumstances of the accident.
Who is injured? How many people, their sex, age etc.
It's important to provide as much information as possible so that the PGHM can react appropriately and quickly. For more information, visit the PGHM's website.
There's a lot more useful information as well as advice on the website called La Chamoniarde, or at the Maison de la Montagne in Chamonix town centre.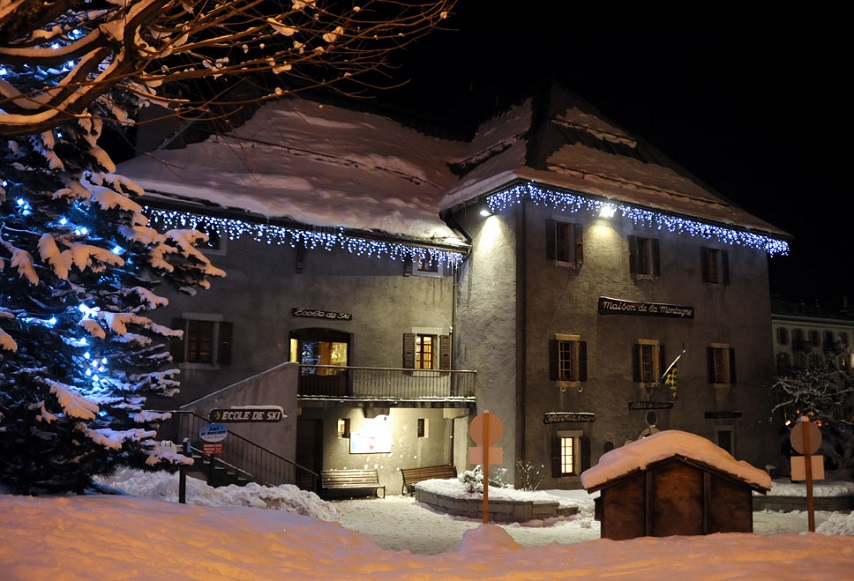 Enjoy off-piste skiing in Chamonix
The ultimate off-piste experience in Chamonix is the Vallée Blanche. Speak to our Resort Team on relax@chamonixallyear.com for advice on booking a guide to take you down this legendary route.
Sources: www.pghm-chamonix.com/s-o-s | www.pointsecurite.e-monsite.com/pages/en-deplacement/montagne.html | www.domaines-skiables.fr | www.lefigaro.fr/voyages/2015/01/26/30003-20150126ARTFIG00102-que-faire-en-cas-d-accident-au-ski.php | Photos © Eric Courcier