Chamonix is the perfect destination for lovers of outdoor activities. As the home of alpinism, it is a mecca for mountain lovers from all over the world, and the sporting events which take place during the summer bring more keen outdoors-men and women.
Get active in 2017 with outdoor activities Chamonix style
1. Hiking & walking
The quintessential Chamonix outdoor activity in summer has to be using the power of your own two legs to get up into the heart of the mountains. The valley is blessed with a variety of well-maintained and signposted trails at different altitudes and of varying difficulties.
No matter what your level of fitness or ability, you're sure to find something to enjoy.
As soon as you leave Chamonix town centre, you'll be at one with the natural outdoors, hiking your way first through the pine forests before emerging above the treeline to spectacular mountain panoramas.
If you're looking for easier walks without too much altitude gain, use your Mont Blanc Multipass to catch the cable cars. They'll whisk you up to the high mountains from where you can set off on a walk along one of the "grands balcons" and concentrate on enjoying the views.
Once you've conquered the middle mountains, why not book a day on the glacier? Our glacier hikes are amazing Chamonix outdoor activities, as you head off with your guide to the world of year-round ice and snow!
Find out more about the best Chamonix walks and hikes.
Keen runners will also love making the most of the Chamonix outdoors with some trail running along these same paths.
2. Via ferrata
Get your pulse racing with this Chamonix outdoor activity – via ferrata.
The Chamonix valley has a brand new course at Les Evettes (Flégère) which opened in Autumn 2016, so you can be one of the first to try it this summer. Alternatively, try out the classic route just at the bottom of the Chamonix valley, which takes you high above the town of Passy at the Plateau d'Assy.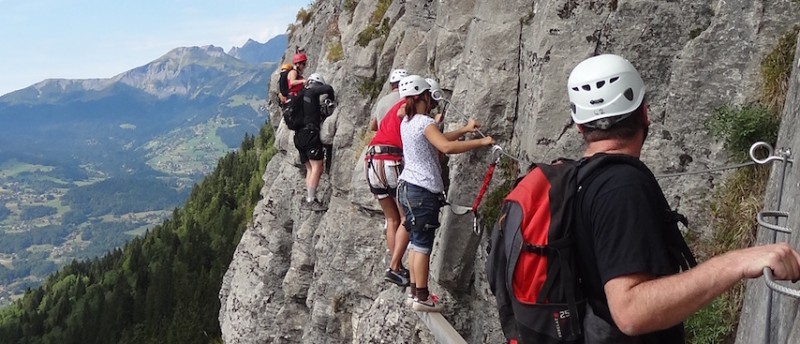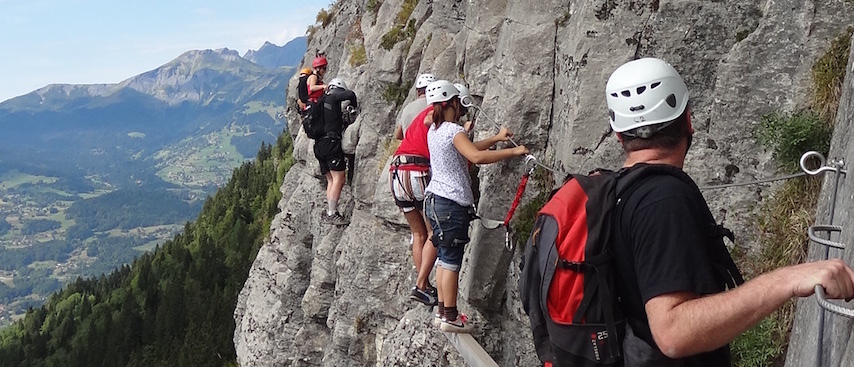 In any case, you'll be scaling iron ladders, crossing cable bridges and navigating your way along the sheer cliffs. If you've got a head for heights, via ferrata is the ultimate activity to experience.
3. Rock climbing
If via ferrata has given you a taste for harnessing up and clipping yourself to a rope, then rock climbing is the next thing to try.
Beginners can start at the picturesque crag next to Les Gaillands lake, where group lessons are available for adults or kids of 6 years+. There's a snack bar and even toilet facilities, as the crag is so popular with locals and visitors alike.
Not only does the rock face offer a great range of routes for climbers, but Mont Blanc and the surrounding peaks are reflected in the waters of the lake, making this an unbeatable setting.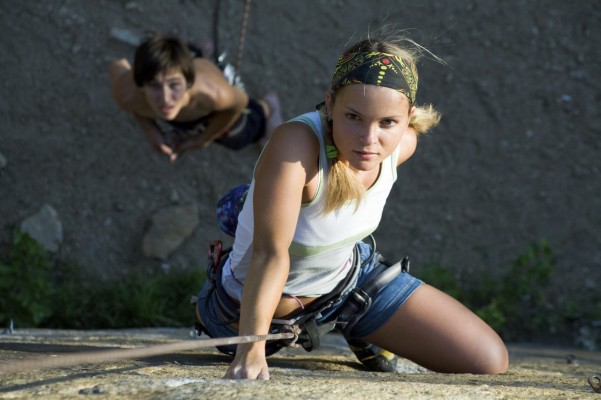 Experienced climbers can still join a group with like-minded outdoor lovers, or book a private guide to venture further afield.
Of course, the Chamonix valley is also home to some lengendary climbing and mountaineering routes, so if you're hoping to tackle one of these, speak to our Resort Team about a quote for a guide to do this.
Read more about our top recommendations for rock climbing spots.
Outdoor activities to admire Chamonix's views
If you're a lover of the outdoors looking to get out and about but save some energy, then there are still a couple of options for you. Read on for our top tips for outdoor activities in Chamonix to enjoy the views.
4. Step Into The Void
It's hard to feel closer to the outdoors than when you're at 3842m, where the peak of Mont Blanc seems like you could touch it with your fingertips.
Fortunately the effort needed to get there is minimal: all you need to do is swipe your Mont Blanc Multipass and step into the Aiguille du Midi cable car. With just one change of cabin halfway up, you'll be towering over the Chamonix valley in less than 30 minutes.
You're guaranteed to feel frissons of excitement if you choose to "Step Into The Void", where the glass-sided and -bottomed box juts out over a 1000m drop!
Find out more about what it's like to be suspended over the void from our Resort Team who tried it out when it was newly opened in 2014 – read our blog Resort Team step in the void.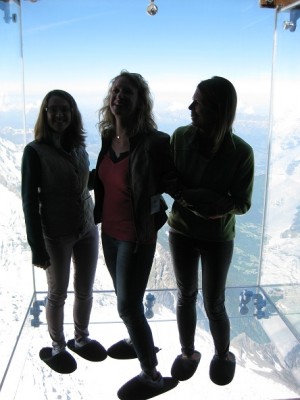 In summer, the cable car which links the Aiguille du Midi to the Pointe Helbronner in Italy is also open. For a full day out of spectacular views, don't miss the Panoramic Mont Blanc which will whisk you across to Italy over the glacier and crevasses of the Vallée Blanche and with Mont Blanc still in view.
The Panoramic Mont Blanc isn't included in your Multipass, but it's definitely worth upgrading for those breath-taking views.
5. Parapenting
Lose yourself in the great outdoors with a parapente flight over Chamonix. You'll soar like a bird over the valley, allowing you to observe the great outdoors with minimum effort, and our flight from the top of the Planpraz bubble lift at Brévent is the perfect way to do this.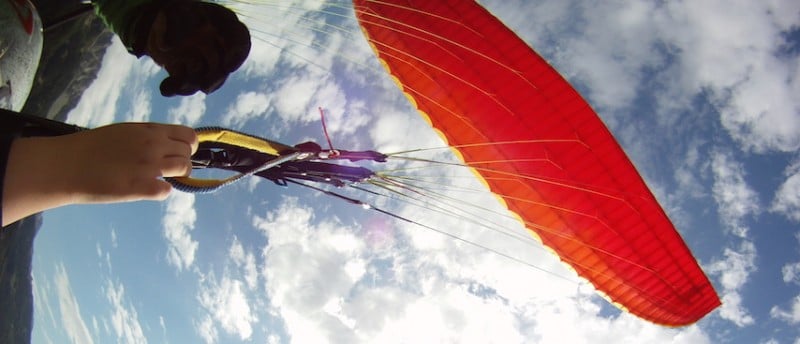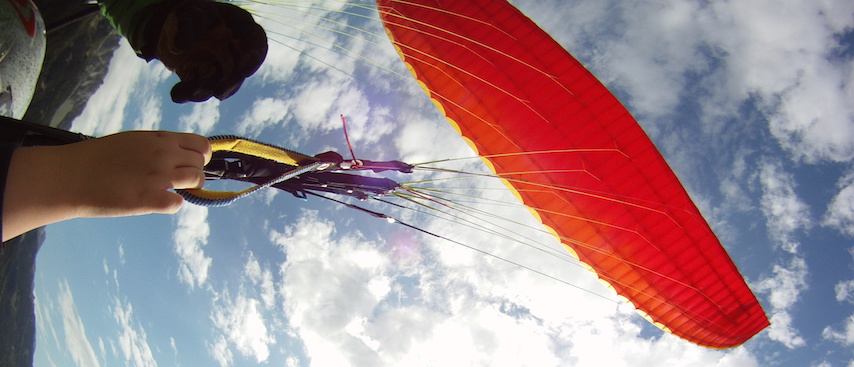 Jump on the cable car from Chamonix town centre to reach the take-off area which is next to the bubble's arrival zone. From there it's a hop, skip and a jump before you're floating in the skies above Chamonix admiring the views. If you're looking for a Chamonix outdoor activity which allows you to sit back and relax, this is the one for you.
Want to know more? Read our review of paragliding in Chamonix.
Find out more about Chamonix's outdoor activities
Check out our activity videos too on our YouTube channel for a taste of what the activities above are like as well as the best of the rest, including canyoning, water rafting and more!