On 19th August, Steve House and Scott Johnston, Uphill Athlete co-founders and co-authors of Training for the New Alpinism, share their training philosophy in a mountaineering training Chamonix workshop for all (yes ALL) levels!
Using well-understood principles to create bespoke plans, House and Johnston have a proven systematic training approach to help endurance athletes (as well as Joe and Jane Alpinist) to achieve their goals.
Chamonix and the Mont Blanc are often referred to as the 'Disneyland' of the Alps: where ambitious debutants mix with seasoned mountaineers at the swipe of a card. The phrase 'Joe and Jane Alpinist' recently came up in a high profile interview with House (below) that couldn't describe more accurately the core of our local climate of mountaineers.
In our recent tribute to alpinist Ueli Steck we touched on this subject saying:
The difference with many of the 'weekend alpinists' [Joe and Janes] drawn to Chamonix, and the 'Swiss Machine' is that he understood every risk he was taking, and had a wealth of experience as well as decades of specialized training with which to deal with it. He was fanatical about training and preparation.
It is well known that Steck, who pioneered the 'fast and light' approach to mountaineering, had the level of fitness equivalent to that of many Olympic athletes. But what may be lesser known to the public is how he used the 'low intensity' training of Uphill Athlete co-founders House and Johnston, as outlined in their book Training for the New Alpinism.
For those of you who don't know, House is a mountain guide and a legend easily ringing the same circles of the late great Steck. Today he can add father to his list of achievements which include an impressive list of first ascents. He describes himself on his website in a comprehensive opening statement:
I am a climber. I am also a husband, a mountain guide, and the author of two books. I speak to groups of all sizes about climbing mountains and all that has taught me. I co-founded and co-operate a non-profit organization to mentor young climbers to safely become better alpinists. I coach climbers to greater fitness so that they can achieve their own goals.
http://www.stevehouse.net/
In 2010 House claims he was at the height of his climbing career ahead of a bad fall on Mount Temple, in which he sustained five broken ribs (two of which were broken in two places), a collapsed right lung, two minor fractures to his pelvis, and five minor spinal fractures.
During his long recovery House teamed up with his coach, mentor, and above all close friend Johnston, to write what would become Training for the New Alpinism and The New Alpinism Training Log. On the Uphill Athlete website House explains,
It was partially that Scott, just being a really good friend, saw that I would need something to keep me busy during my convalescence. But it was also that we believed we had a unique view on this world of training for alpinism, which we wanted to share with our friends and extended communities.

We both knew plenty of people who thought of training, like I had, as basically climbing a lot, and then going balls to the wall for a couple months before an expedition. When we discovered a model that was so much more efficient and effective, it was only natural that we would want to share it.
House and Johnston's Mountain Performance Workshop is ideal for any mountain athlete wanting to improve themselves physically. No prior experience with organized physical training is necessary and all fitness levels are welcome.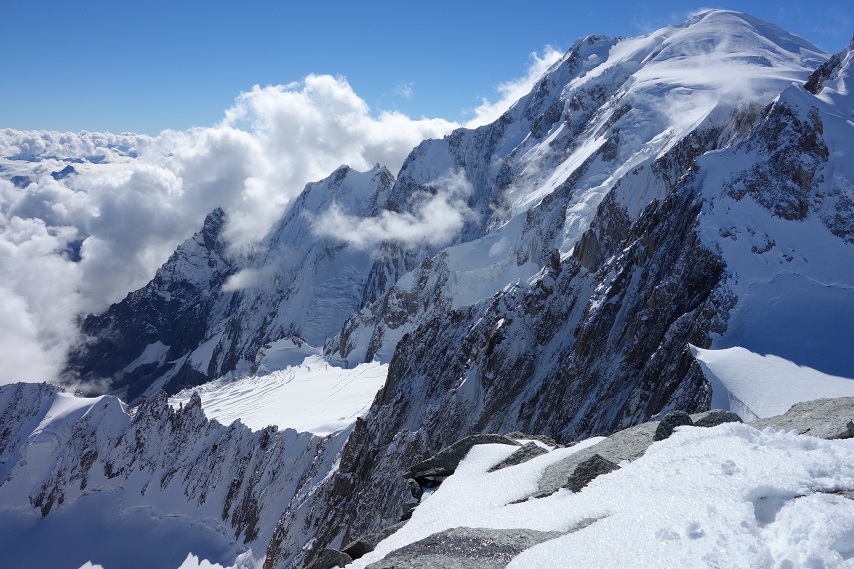 In a recent article in Climb Magazine House was asked what the average 'Joe and Jane Alpinist' can learn from the notable advances amongst alpinists, such the speed and fitness of Ueli Steck and Kilian Jornet. He responded,
Athletes like Kilian Jornet and Ueli Steck are / were big adherents and beneficiaries of organized training methodologies backed up by a lot of knowledge. I interviewed Kilian Jornet about this. Kilian studied exercise physiology and used coaches, and Steck relied heavily on his coach. There are clear ways to improve that are open to anyone no matter where they are starting from, as long as they make a commitment to being consistent with their training and have enough time (usually a minimum of 5-6 hours a week for people starting out).
Mountaineering training Chamonix
You can now discover for yourself these 'clear ways' at the first Uphill Athlete Mountain Performance Workshop in Chamonix this August. The course will be hosted by House and Johnston, and House says students will walk away from this course being able to make good, informed decisions on how to best make use of proven training knowledge given their own individual circumstances and abilities.
You will know what workouts to do (and which ones not to), when to rest, and how to be your best. I guarantee that participation in this course will positively change your experiences in the mountains.
The 9-hour workshop will cover the following concepts as they relate to endurance training, and so much more:
The history and success of Uphill Athlete's training programs, how we know what we know, and why we know it works
How to create a relevant self-assessment
Short and long-term goals: Process vs. Outcome
Proven methods of improving your aerobic capacity
How to identify and train the fundamental qualities that make up your event
Diet/training modifications proven to increase long-duration endurance performance
How to build out daily, weekly, and monthly workout plans
Evaluation of performance studies and real world examples
The full list of what is covered during this workshop can be found here on their website.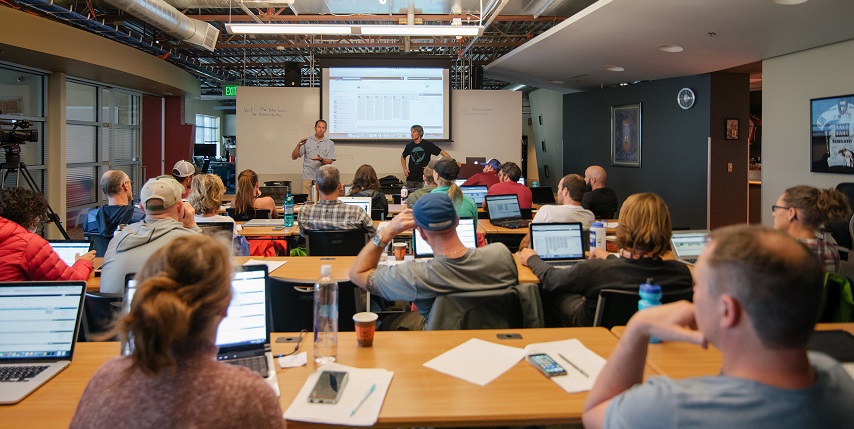 Join House and Johnston on Saturday, 19th August from 8am to 5pm at Mont Blanc Athlete (475 Avenue des Raches, 74190 Passy), at the bottom of Chamonix valley. The class will be taught in English.
About Uphill Athlete
Uphill Athlete is a platform for openly sharing proven training knowledge for the sports of alpinism, mountaineering, rock and ice climbing, ski mountaineering, skimo racing, and mountain running. We offer free educational resources, sell well-designed training plans, and coach amateurs and experienced athletes to maximize their fitness and succeed in the mountain sports they love. Learn more about Uphill Athlete online.
All photos credit Uphill Athlete.