Chamonix has so much to offer in addition to skiing and snowboarding that it is the perfect destination for everyone – from mixed groups of skiers and non-skiers to families with little ones, as well as anyone looking to enjoy a holiday in a true winter wonderland. If you're here for a ski trip but fancy taking a break for half a day or finding something to do of an evening then there's also something for you.
Our Reservations Team has put together some of their top tips to help you make the most of your holiday in Chamonix. Check out our suggestions below and get planning for your trip!
Jump to Family, Adventure, Relax or Evening.
Family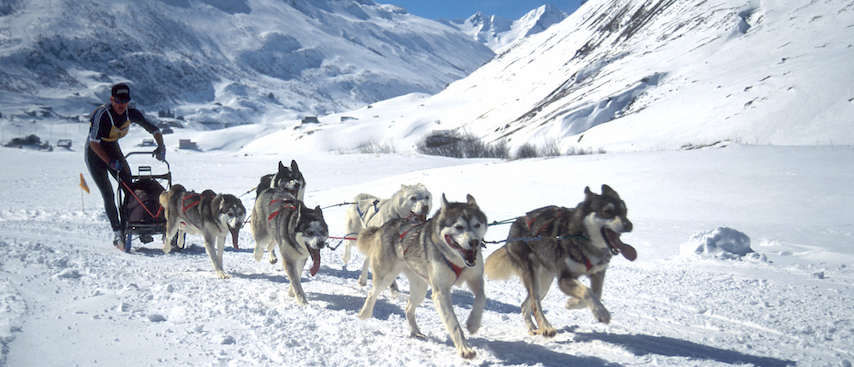 Husky rides: this is one of our most popular activities as it's great fun for all ages. Kids will especially enjoy driving a sled of huskies through the snowfields, and stopping off for a photo opportunity with these highly-trained and intelligent dogs.
Winter luge: take a ride on the exhilarating luge on rails just on the edge of Chamonix centre. It's within easy reach of the town centre and ideal for little ones having lessons at les Planards slopes as it's just next door. Book a voucher with Chamonix All Year and make the most of the 1300m track and 540° spins – you'll get an exclusive 5% discount on one hour of descents!
Swimming: Chamonix's sports centre has an indoor pool which is great for serious swimmers, as well as slides, waterfall, river rapids and water jets which will entertain all the family. If you have a 3-day+ Mont Blanc Unlimited lift pass, then entrance is free, or you'll get discounts with your tourist guest cards.
Ice skating: there are outdoor ice rinks in Chamonix, Les Houches and Argentière where you can practise your spins with the mountains as a spectacular backdrop.
Adventure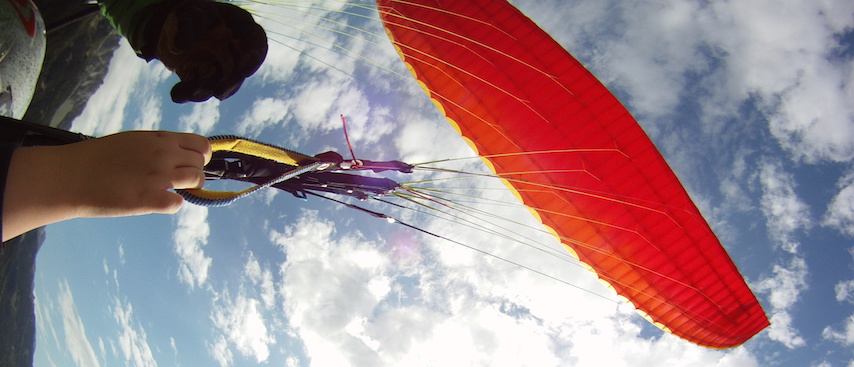 Parapenting: take to the sky with a qualified instructor and soar high above Chamonix on a parapente flight. Experience spectacular views of the valley and the mountains which are normally reserved only for birds!
Helicopter flights: a helicopter flight over the massif of Mont Blanc is unforgettable and promises to be a once-in-a-lifetime adventure for your special holiday to Chamonix. Take in glaciers and snow-capped peaks as you experience views that you won't see anywhere else.
Aiguille du Midi / Mer de Glace: these two attractions are the highlights of any trip to Chamonix. The Aiguille du Midi is the highest cable car in Europe and gives breath-taking views over Mont Blanc and the valley – literally breath-taking as the cable car reaches 3842m!
In addition, the Mer de Glace is France's largest glacier and it is reached by a traditional cog train, the Montenvers train. From the station at the top, there is a cable car which descends towards the glacier, for access to an ice cave, carved into the 'Sea of Ice' anew every winter.
Relax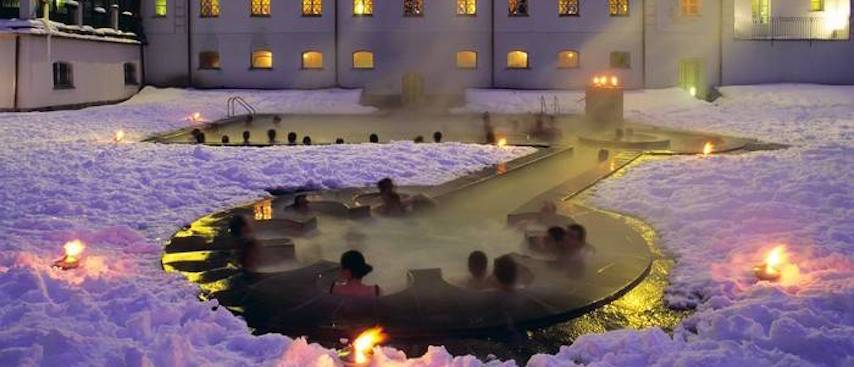 Day trips: Jump in the car and head off to one of our favourite nearby cities. Spend the day exploring Annecy, the beautiful "Venice of the Alps", visit Geneva for some culture or shop till you drop in Milan.
Snow shoeing: Escape the crowds of the ski slopes and take a walk through untouched snowy landscapes, either with a private guide or by joining a group.
Spas: Chamonix itself has several spas which come highly recommended.
For pure indulgence, you can't beat the thermal baths of Pre Saint Didier (pictured above). Enjoy views of the snow-peaked mountains from the naturally-heated outdoor pools and make the most of the complex which also benefits from indoor and outdoor saunas, a Turkish bath, relaxation rooms with chromotherapy and aromatherapy and a veranda with a panoramic view of Mont Blanc.
Alpine Museum: this museum is the definitive collection for those wanting to discover more about Chamonix's development into the extreme sports Mecca that it is today. See also other museums and galleries in Chamonix ».
Evening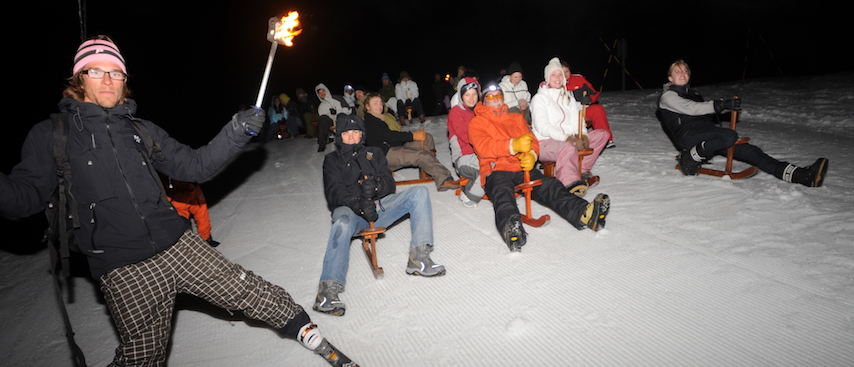 Paret evening: this end-of-day activity is perfect as a way to end a day's skiing in les Grands Montets. You'll take the last lift up to the mid-station before riding the home run on your traditional sledge (paret – pictured above). Hilarious fun for anyone aged 12 and over.
Night skiing: every Thursday outside of school holidays, enjoy floodlit skiing on the slopes of Le Tourchet in Les Houches. With hot chocolate and 'vin chaud' on offer for kids and adults, it's a great way to end a day's skiing in Les Houches if you just can't bear to take off your skis when the sun goes down.
Torchlit ski descents: the French Ski Schools (ESF) of Chamonix, Les Houches and Argentière hold these events during school holidays. Usually they are free to watch, and donations may be made to a chosen charity if you wish to have a hot chocolate as you watch the instructors snaking down the pistes. In Argentière, for just 2€ you can even join the descent with your own torch.
Ice hockey game: Head to Chamonix's patinoire in the town centre and cheer on the 'Chamois' ice hockey team as they compete in the Magnus League.
Also, see our guide to all non-ski activities in Chamonix, as well as our winter events calendar.