Before being a seasonnaire on a ski season Chamonix existed, before snowboards were invented, before the first chairlift was ever imagined, the pioneers of ski-tourism were making their annual winter pilgrimage to Chamonix.
During the first half of the nineteenth century, the upper and middle classes first began flocking to Chamonix to marvel at the mighty glaciers, especially the Mer de Glace, and the enormous Mont Blanc (highest mountain in the European Alps), and they were immediately out of their depths.
While technology and guiding services have advanced over the centuries, #SpoilerAlert: without reading our guide for new seasonaires in Chamonix, you too could be out of your depths quickly !
So here's how a rundown of everything you need to know for a ski season in Chamonix:
When?
The ski season Chamonix runs from mid-December to the first weekend of May depending on snowfall. Most contracted work will start during the Christmas period and finish by Easter.
Where?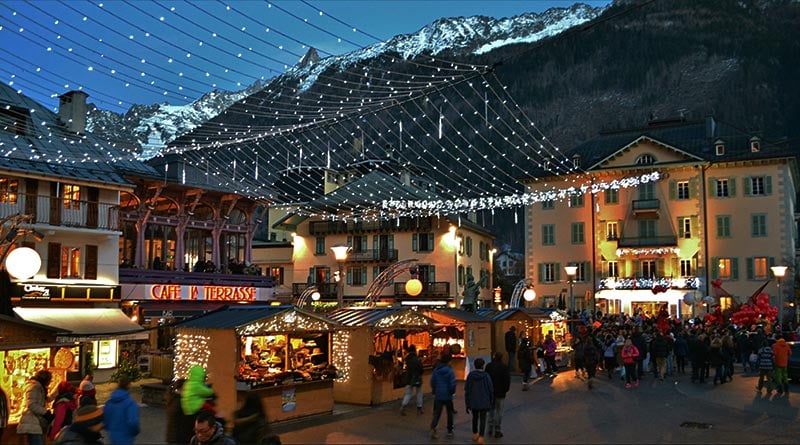 Each year the quaint and picturesque towns of the Mont Blanc valley welcome snow junkies from across the globe, from Servoz to Vallorcine. With direct flights to nearby Geneva from all over the world, as well as regular shuttles to Chamonix, our slice of heaven is easily accessible!
Public transport from Servoz to Vallorcine is easy with the Mont Blanc Express train and regular buses. Chamonix and the nearest towns of Les Houches and Argentière easily double in population each winter with the influx of seasonaires, but this doesn't make finding accommodation any easier.
Servoz: "end of the (train) line" Servoz is the cheapest property market, being farthest away from Chamonix itself. If you like the quiet life and want to sacrifice proximity to the pistes for extra square metres, Servoz could be the choice for you. To live here you will also ideally have your own car as transport services after dark diminish greatly.
Les Houches: at the bottom of the valley, Les Houches gets the least winter sun but is often more protected from bad weather. There is a small restaurant and bar scene, not be scoffed at, and could better suit older seasonaires who want an easy excuse not to attend "apres-ski" or other work-related get-togethers in the town centre of Chamonix.
Chamonix: this is by far the ideal location and you will be forced to pay extra for it. Luckily the property market in Chamonix has been booming for some time, and therefore many rentals are recently renovated. Chamonix Sud is where you'll find most seasonaires and the cheapest rental prices locally.
Argentière: at the top of the valley and the foot of Grands Montets, Argentière is very similar to Les Houches but with much more snow. There is a similarly small restaurant and bar scene, but you will thus save precious funds on rent. The bus and train stops are more conveniently located than in Les Houches where the train stop is on the other side of a busy highway.
Vallorcine: OK, Valloricine is technically the VERY top of the valley and the other "end of the line" for the Mont Blanc Express. Vallorcine is very sleepy but very beautiful with the most snow of all towns mentioned. Here you will not only need a car, but a 4WD car to be sure of a social life.
What to ski?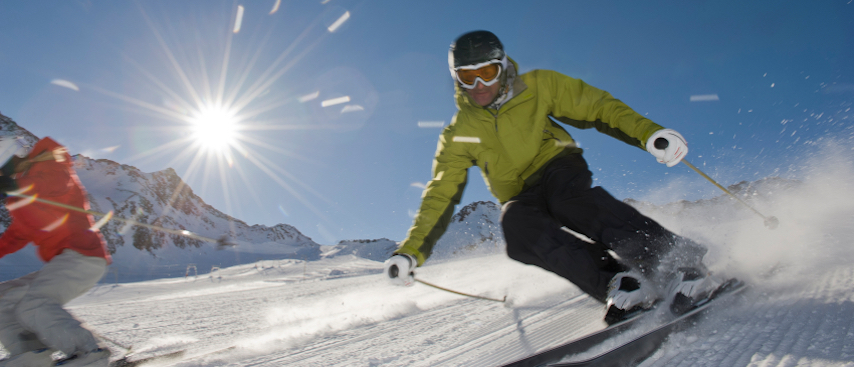 All in all, there are 3 main choices for your ski season Chamonix lift pass: Mont Blanc Unlimited, Chamonix Le Pass and Les Houches local pass.
However of these, one magic pass will garner you an "access all areas" ticket to powder: the Mont Blanc Unlimited Pass includes every lift in the valley and some beyond as well with skiing in 3 countries covered (with the exception of two small private drag lifts in Vallorcine).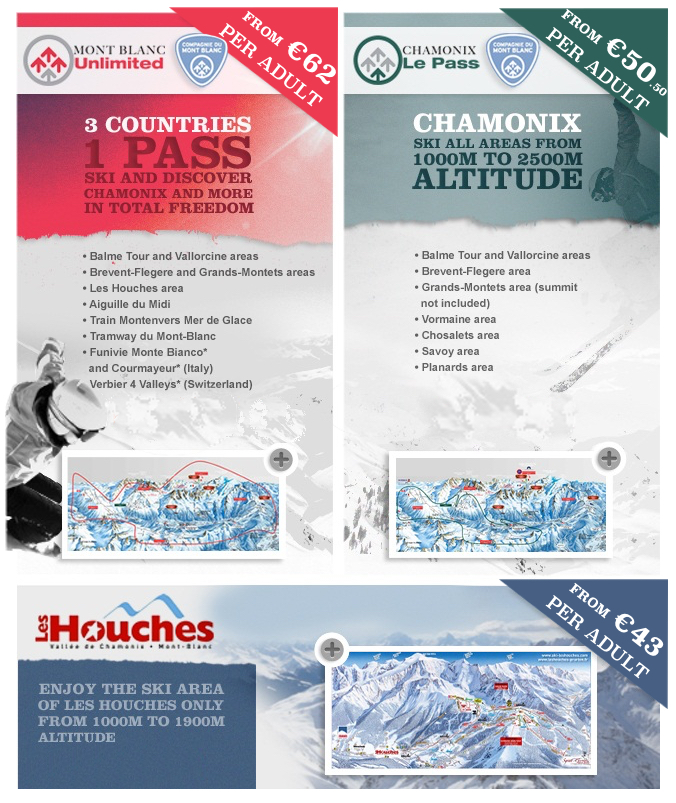 When to buy your pass
If you choose to buy a ski season Chamonix pass you can save money by buying one as soon as they go on sale as early birds in October.
You might also want to consider buying an annual pass if you plan to stay on in summer for or come back for a holiday.
Some employers will offer you a ski pass as part of a wage package, however it's best not to rely on it. If you're not counting on it, you'll also have more choice, as you can consider positions where it isn't included. Plus having your pass already organised will give you a leg-up on other candidates, showing that you are seriously invested in your season.
When to rent your accommodation
If you're lucky your employer will offer accommodation as part of your job contract. As good rental properties are hard to find unless you have local connections or speak French, you should pursue this from day one of your job hunt.
To secure accommodation without an employer early, join the many relevant Facebook groups and the local forum / email group known as Chamshare.
In today's property climate, it can be difficult to compete with the prospective income of weekly rentals, so use a professional email address and tone when contacting potential landlords (and you may want to tidy up your Facebook account).
French real estate agencies are a great place to start but most of them will not speak English. Take the time to use Google translate to write your message in French or risk being ignored. We suggest that you put this line on the end to excuse any mistakes that you might make.
Merci de prendre le temps de considérer notre application malgré notre mauvais français écrit. Nous avons utilisé un service de traduction en ligne pour traduire ce message, donc des erreurs sont probables.
Cordialement, (your name)
Agencies and some landlords will also require a large background dossier and proof of a job contract, potentially even your parents as guarantors (yes even if you are in your thirties!). This is because in France it is illegal to evict anyone, for whatever reason, during the winter period as it could be deadly, especially in the Alps. Without payment in advance and a strong guarantee, property agents risk that their tenants could become illegal squatters with no solution until the spring, when the police would ask you to leave.
Finding a ski season Chamonix job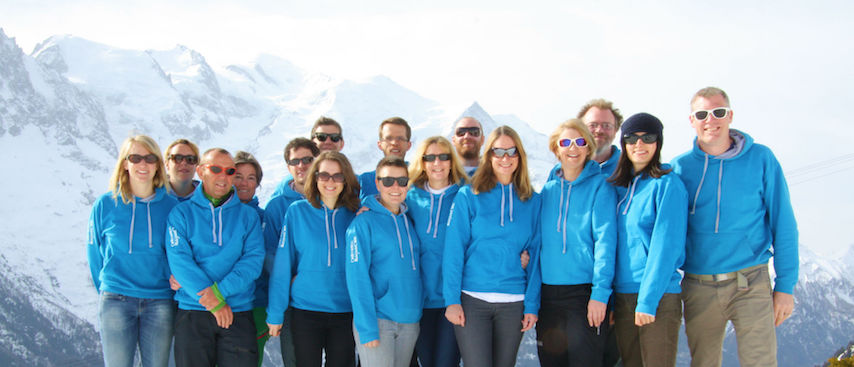 We recommend Ski-Jobs.co.uk, Chamshare and of course those handy Facebook groups. Local destination guide Chamonet.com is also a good place to look, and don't forget to check if Chamonix All Year is hiring too.
But the truly best thing to do is get here and mingle. Book a holiday in September or October and start networking. (November everyone is on holiday and Chamonix is sleepily quiet, don't waste your time "networking" then.) The local contacts you make will prove invaluable when you are looking to lock in a contract, scrape by with part-time work, or even find accommodation.
People start advertising and applying for jobs as early as August, so it's worth getting your CV together early in summer.
For many roles in Chamonix, no French language is required but it is a plus so download a few apps or invest in some lessons to impress potential employers. It also helps to make you blend in and feel like a local to speak the lingo!
Experience in hospitality, hotellerie, and driving/transfers are the most sought-after skills.
What not to pack
The list of what not to bring may seem obvious but is much shorter than what you should pack (which is even more obvious).
Footwear: ladies, forget high heels in winter, not only will they ruin you and be ruined, you will be beyond ridiculed by fellow seasonnaires and locals. Men, forget nice leather shoes. Snow is also water.
Everything nice: you will rarely dress up so just take one fancy shirt, no one is looking below the waist in a ski town and everyone is just in their uniform black pants, thermals or ski pants as a general rule of thumb.
Anything new: you will turn up in brand new shiny gear and by the end of the season, it will be covered in mud/blood/booze and full of holes. Save yourself and money from the get-go by going second-hand shopping.
Hair products: there is 90% chance you will be wearing a hat for 90% of the season.
Boardgames: when you are not skiing, you are working. When you are not working or skiing, you are spending your wages on ski gear or alcohol. You will not be playing board games, and if you are, there are free ones at seasonnaire hotspot Monkey Bar!
Ski season Chamonix events
Each ski season Chamonix is host to a number of major events. Check out our blog for news on the latest events.
Chamonix Unlimited Festival
Chamonix Unlimited Festival has had several guises over the years. It's back this winter from 5th-9th April, giving you the chance to enjoy some of the finest in electro music in the ski areas of Brevent and Grands Montets, and then carry on the party in town in the evening.
Musilac Chamonix
This brand new event which is running from 19th-21st April has everyone excited. The mayor of Chamonix, Éric Fournier, said "This event will allow us to expand our cultural offer during a period when we welcome also tourists who are not necessarily sports enthusiasts. It will be a different way to enjoy the resort."
Ski Season Chamonix bucket list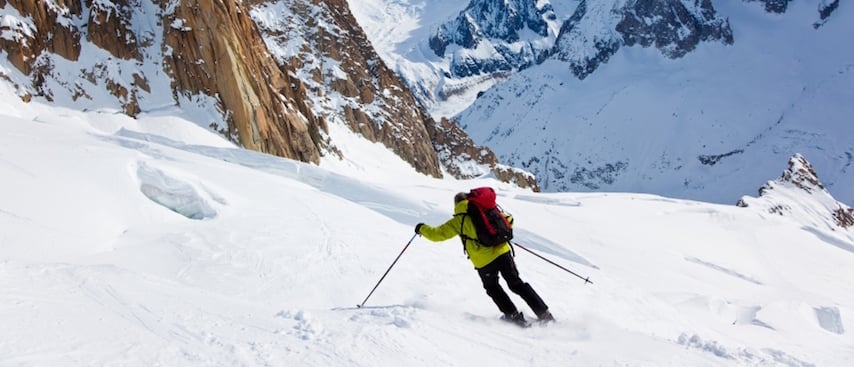 1. Vallée Blanche
If you're a serious skier, then your trip to Chamonix would not be complete without a day on the Vallée Blanche. It is one of the most famous ski runs in the world, and for very good reason: it is the longest in the world whether you're measuring by vertical descent or length with 2,780m of the descent and at 22km long and offers unrivalled views of the Mont Blanc massif. You'll start from the top of the famous Aiguille du Midi cable car and ski down France's largest glacier, the Mer de Glace.
2. Parapente flight
Get some altitude! Fly like a bird on a tandem parapente ride to really take in or reflect on your new home. You can fly all throughout the ski season Chamonix, in flights from Brevent, Flegere, Les Houches, Les Grands Montets, and even top of the Aiguille du Midi for the truly brave souls.
3. Raclette
No winter trip to the Alps would be complete without eating lots and lots of cheese! Traditional Alpine cuisine owes everything to the many local cheeses, and top of the menu is raclette. A large cheese is heated, traditionally in front of a fire but these days more likely in front of a heater, and then scraped (racler) onto your plates to be eaten with a selection of potatoes, pickles and dried meats. If raclette just isn't enough cheese for you, then don't miss out on tartiflette and fondue as well. Our restaurant guide has loads of great recommendations for the best places to go for these Savoyard specialities.
Enjoy your ski season in Chamonix!
We hope these tips help you to make the most of your ski season in Chamonix. Watch out though – as the Chamonix All Year team can attest, many come for "one season" and end up staying on long term!
Featured image © Pierre Raphoz, OT Chamonix.