Welcome to Autumn, when the air gets cold, the leaves turn brown and summer loves to go back to Australia (why Sandy?!). It's also the time of year when you should be updating your CV and applying for ski season jobs for the upcoming winter season in Chamonix.
Why do a Winter Season in Chamonix?
If you're questioning whether Chamonix is the right destination for you, you've come to the right website. #welovechamonix is our motto and we're bursting to share it. Check out our Chamonix Resort Shop for a taste of some of the activities, plus even the photo galleries for our Chamonix accommodation will give you an idea of the local architecture awaiting you.
The very Chamonix blog that you're reading right now is updated ever 1-2 weeks with news and advice about Chamonix, and you can keep up-to-date on all things Chamonix via our Facebook page and Instagram too for daily reminders and inspiration.
Read on for our thoughts on the top 5 positions available in on a winter season in Chamonix, and who's filling them.
#1 Chalet host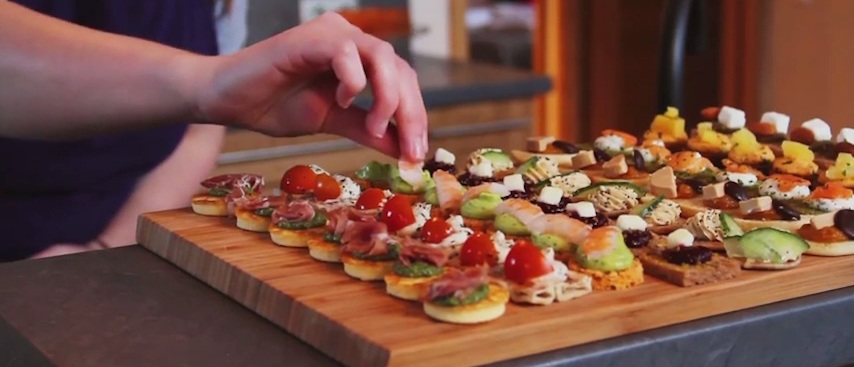 This role involves serving the chalet company and chalet guests by way of cleaning, preparing and serving food, as well as all manner of things which might be related to those tasks, in one or more properties. You will usually work 6 days a week and every weekend throughout the peak season. Be warned your contract will clearly state you have to do whatever you're told, whenever you're told to do it, so it is not an easy ride. On the plus side, you will be provided with room, board and generally a ski pass, and if you're organised, you can usually get a good chunk of skiing in between finishing breakfast and coming back to prep the evening meal. You can also expect tips.
TIP: A more relaxed (self employed) role could be taking on a "cleaner" position at a local agency.
The ideal candidate is someone who speaks fluent English (the language most international travellers are using, even in France) with basic to advanced French language skills.
You will have worked in hospitality, either restaurantation or a Hotel before, with etiquette knowledge and silver service dining experience a plus.
Start your search here: Silver Swan Recruitment
#2 Kitchen Staff
From chalet chef to hotel dishwasher, kitchen staff are in high demand in Chamonix. Those with experience should definitely negotiate accommodation in with their wage packet.
TIP: Washing dishes is probably the role that works best for "ski bums" as it generally takes place when the ski lifts close. 
The ideal candidate has worked at least a day in kitchen and is willing to work more.
Start your search here: Indeed
#3 Driver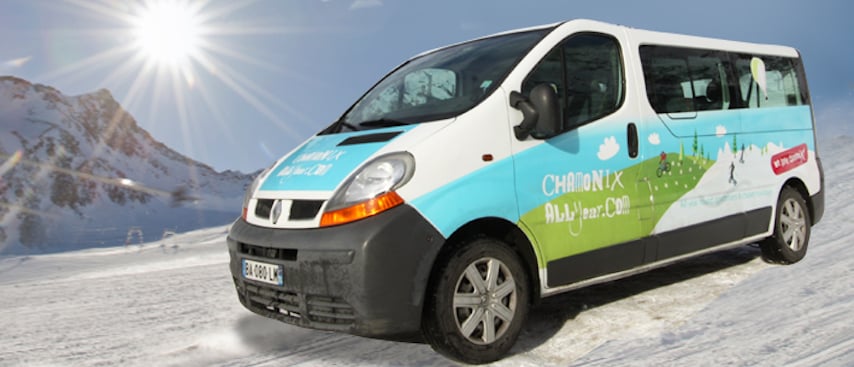 Any number of companies provide driving services in Chamonix, whether it's airport transfers or ski-to-chalet shuttles, there's work for professional drivers here.
The ideal candidate: a D1 licence is ideal, however in lieu of that Geneva airport (and most employers) have a requirement that all professional transfer drivers using a regular driving licence must be able to prove they have professional experience driving passengers in snowy, alpine conditions for at least two prior winter seasons. The ideal candidate is also very, very, patient.
Start your search here: Natives
#4 Server
As the local population booms with the snowfall, so too does consumption of food and alcohol. Therefore restaurants and bars are always on the lookout for seasonal staff or extras as they're known in French. With little loyalty and hot competition, servers are often moving from one place to the next, meaning that positions open up quite often, but fill up fast.
TIP: You should sleep on someone's couch until you're sure your employer can't help with accommodation.
The ideal candidate: if you take care of your appearance, can speak some English and some French, and have even the slightest experience…you're in. BUT you have to be at the right place at the right time, it's all about networking for these roles.
Start your search here: post your availability in Facebook group "Chamonix Petites Annonces (CPA)" in French with an English translation.
#5 Mr(s) Muscle

Whether a bar or club need extra strong personnel to control the après ski crowd, or a larger accommodation provider or chalet needs someone extra capable in the handy man (or lady) department, your particular set of skills are needed in Chamonix.
The ideal candidate: in spite of your above average strength, you must be a calm person with a calming influence. Probably older, you can use your broad background across varying roles to fix any number problems your employer may encounter, whether it's a rowdy individual threatening your colleagues at the bar, or sink pipe blocked with Lego!
In this role you likely get at least 2 days off per week, but must always be on call. If you land a chalet gig, you may also be dogged with running the chalet clients around the resort in the company vehicle.
Start your search here: ChamSocial
Winter Season Chamonix: updating your CV
The seasonaire industry is full of people working as few hours as possible to get the job done and maximise time on the mountain. The same goes for recruitment. Your CV for winter jobs should be no longer than one page and your email content should be white-hot and jargon-free.
Be human and "cut the cheese" from your CV and correspondence. There is enough cheese in France (as you will soon discover)!
Other places to apply
Pôle Emploi: if you can speak and read good French, the French employment office website can set you up to receive alerts of jobs in your particular area. If you have trouble navigating the website yourself they have an office in Chamonix Sud next to Blue bird café. They will only help EU and French citzens.
The Chamonix Town Hall notice board: the physical board is in the alley opposite Boardriders in central Chamonix (updated each Wednesday).
In person: get over here and book a week's accommodation in the down season when prices are rock bottom so you can get networking. When booking, let us know you're looking for work and we'll happily invite you to one of our after-work brew-skis to get you started!
If you need more advice on getting ready for a winter season Chamonix, check out our previous blog post on What you need to know for a ski season in Chamonix.