Winter is here and we at Chamonix All Year are excited! We've had the first snowfall, the lifts are opening, we're dusting off our skis and digging out our bobble hats. If you don't live in a ski resort, these months might feel like a slog. Short days, long nights, relentless cold and drizzle. But here we're revving up for a season of mountain fun and valley madness. It's the time our town really comes alive, with locals and holiday makers alike flocking in to enjoy everything on offer in Chamonix, both on and off the slopes.
This Year's Chamonix Winter Events
So, what do you need to know for the months ahead? We've put together a calendar of highlights and recommendations of Chamonix Winter Events to make the most of the season.
Lighting of the Town's Christmas Tree
Wednesday 4 December 2019, 5.15 pm.
What better way to get the season started than with the lighting of Chamonix's enormous Christmas tree?! She's already weathered a hearty foehn wind and was knocked over in a 120 mph gust, but nothing will keep this giant beauty down!
Join the festivities at Place du Mont Blanc for distribution of glow sticks. Mass departure at 17.30 to the Place du Triangle de l'Amitié where the Christmas tree will be lit, followed by a fire show.

Official Opening of the Ski Resort
Saturday 7 December 2019
Four of the fab five Chamonix ski domains: Les Houches, Brevent, Domaine de Balme (Le Tour) and Grands Montets will be open, snow conditions depending. The fifth, Flegere, keeps us waiting after a brand new and much-improved lift installation and will open on the 14th December. At Grands Montets the Plan Joran cable car will continue to be the access point after last year's fire at the Lognan mid-station.

Chamonix Pioneers Ice Hockey games
December – February
The French Championships "Synerglace League Magnus" have begun! With twice-weekly games throughout the winter season, you can catch our local team the Pionniers on their home rink and hopefully see them move up the leaderboard. Details of fixtures and ticket info can be found here.
Musée Alpin Exhibition
December onwards, open every day from 10am to noon and from 2pm to 6pm
For those staying in the valley, or on a rest day, you could visit our local museum. The Musée Alpin invites you to discover the historical and artistic heritage of Mont Blanc.
The permanent exhibition invites you to travel through the history of the Chamonix Valley. Its collections cover the beginnings of mountain selection of art dedicated to the Mer de Glace. See here for more info.
Guided Walk With a Photographer
5 to 14 December 2019, every Thursday and Saturday from 14h to 17h
A unique opportunity to be photographed in the incredible landscape of Chamonix by a professional photographer.
Author-photographer, Teresa Kaufman, will lead you through lesser-known routes to some of the most picturesque spots in the valley. Using your own smart-phone or camera, she will conduct a mini-photoshoot of you, ensuring you have the best images of your visit to this winter wonderland.
Rates Adult: from 60 € (price per adult), guaranteed departure with a minimum of 2 people. Maximum of 5 people.

Sunday Jam Sessions at Bighorn
Starts 8 December 2019 & continues every Sunday throughout the season
Music from some of the best musicians in town in the relaxed atmosphere of Bighorn Bar & Bistro, Chamonix Sud.

Free Christmas Party!
Saturday 14 December 2019
4pm in the streets of Les Pelerins, Chamonix, we're getting festivities underway with a Christmas party! Meet in Place des Seracs for Christmas carols, dancing and the arrival of Santa Claus. Mulled wine and hot snacks for sale.
EMDI Christmas Concerts
16 – 20 December 2019
The Ecole de Musique et de Danse Intercommunale (EMDI) are putting on a series of Christmas concerts this year to help get you in the Christmas spirit. Over the course of a week, the EMDI will play at a variety of venues around the Chamonix valley and entrance to the concerts is free. The schedule is as follows:
Monday December 16th at 18:30 – Jean Morel Salle de Congres, Servoz
Tuesday December 17th at 18:00 and 19:15 – Auditorium EMDI in Chamonix
Wednesday December 18th at 18:30 – Auditorium EMDI in Chamonix
Thursday December 19th at 18:00 and 19:15 – Espace Animation in Les Houches
Friday December 20th at 18:30 – Dance at the Espace Olca in Les Houches
Street performance "Déambul"
22 December – 2 January 2020
Sunday, December 22, two strange characters arrive in the streets of Chamonix. You can see 'Markel and Vannix' at 17h and 18h15 in the centre of town, 19 Place Balmat.
Wednesday, December 25, 2019 at 18h. The ESF instructors take to the streets, joining "Déambul" performers and the dynamic band "Atypic Groove" for a full-on Christmas upbeat street party! Departs from Place du Triangle de l'amitié.
Other performances on December 26 and 29, Jan 2. See here for more info.
New Year's Eve Party
31st December 2019
Amongst the gatherings in the main square and several New Year's parties across the town, Bighorn Bar & Bistro presents their New Year's Eve party. 'Prohibition ends' fancy dress theme. 1920s cocktails, bubbles and the craftiest beer around! Electro swing soiree. 3-course dinner. Hosted by DJ Lady Eliza 7pm – 4am. Reservation only +33 7 89 07 79 62. 10€ at the door starting at midnight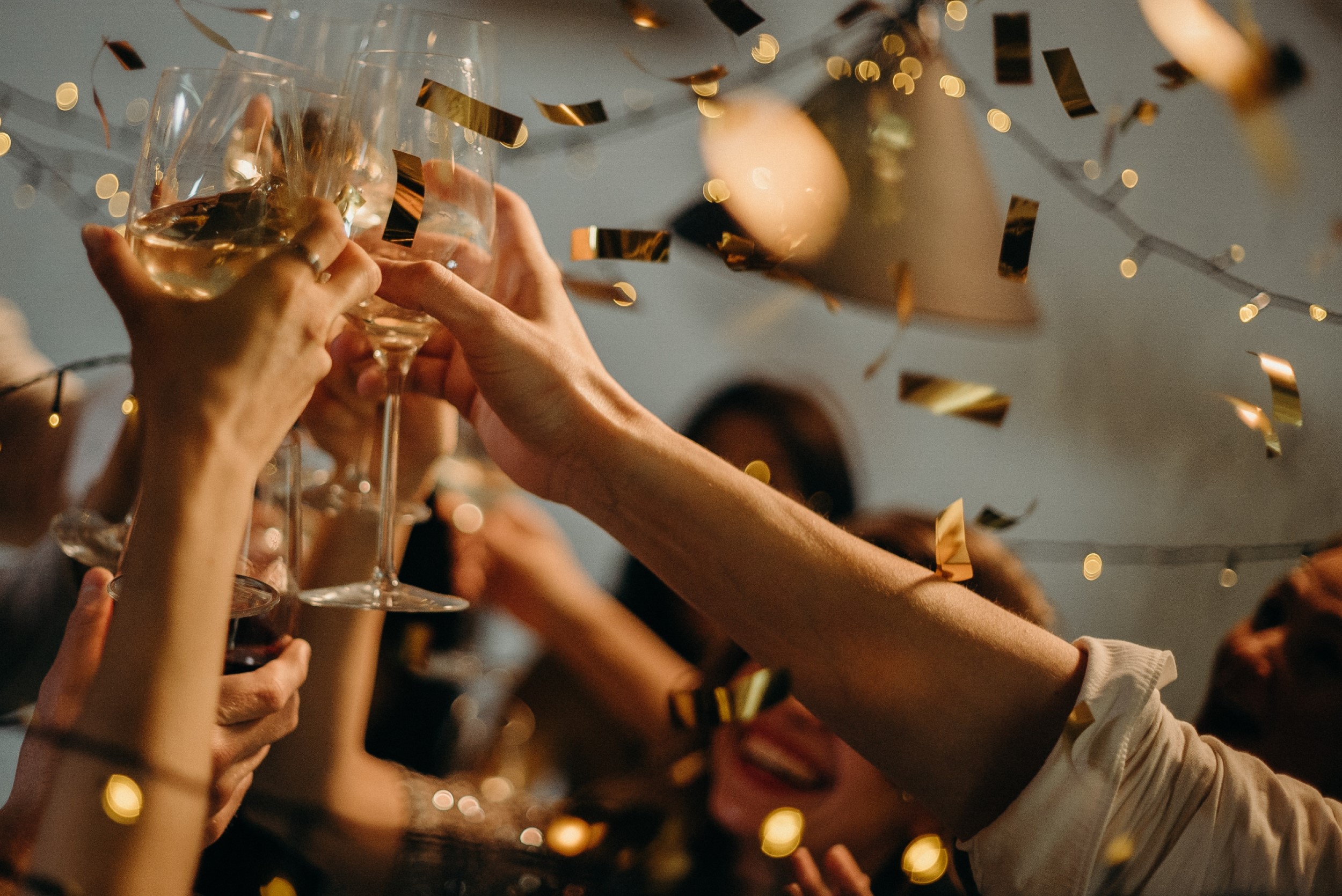 Games Afternoon
Friday 3 January 2020 between 2 pm and 6 pm. Espace Olca, Les Houches
Board games and building games afternoon. Rest those tired ski legs and take this opportunity to play, share and spend time together. Discover or rediscover the great traditional wooden games.
Tourchet Night Fever!
Thursdays – 9, 16, 23, 30 January & 6 February
Try some night skiing or sledging on Les Houches' favourite nursery slope and enjoy the atmosphere! Mulled wine, hot chocolate and fun for all the family. Le Tourchet, 100 Avenue des Alpages, Les Houches. See here for more info.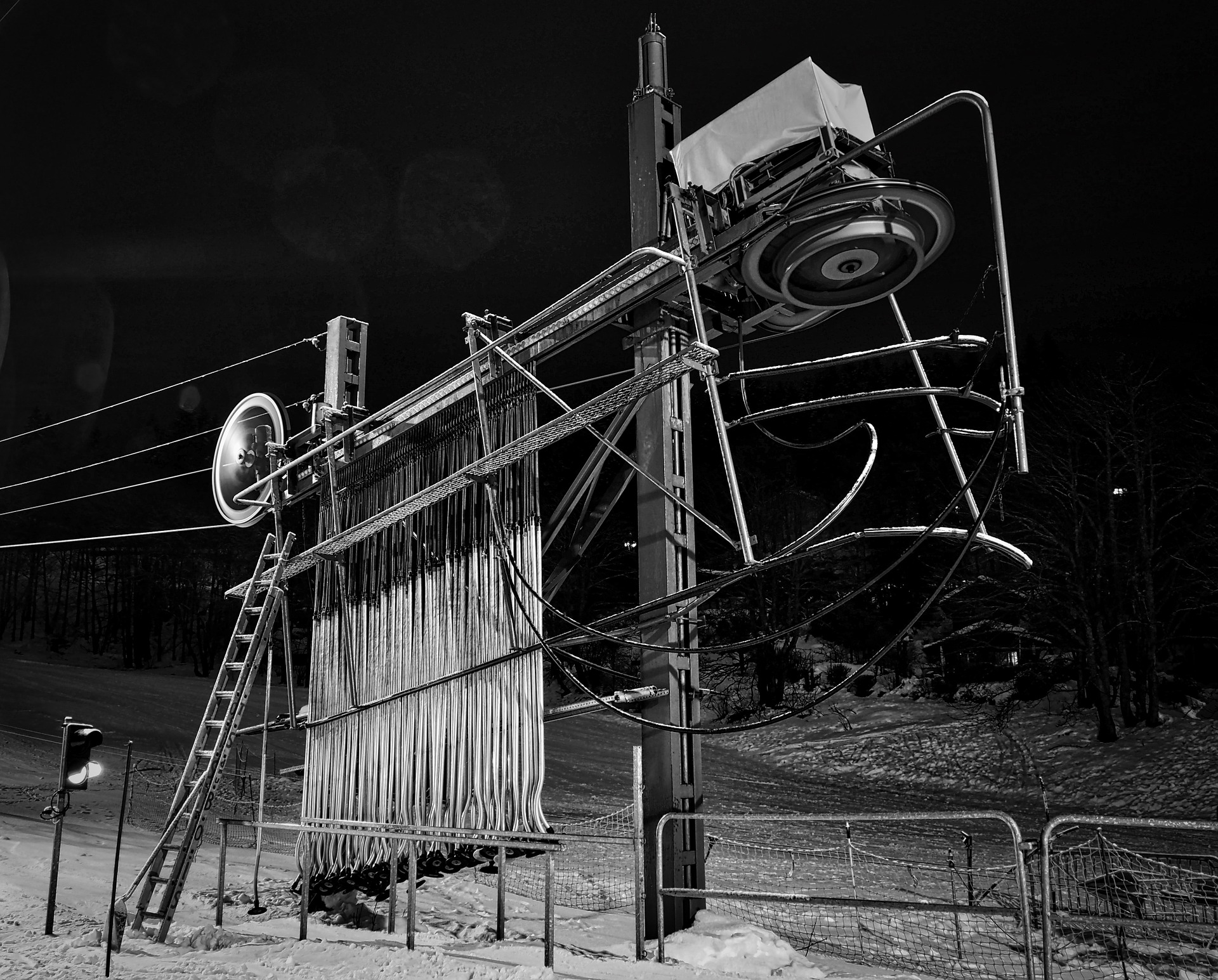 French Freeride Qualifiers
Saturday 1 February 2020
The country's best Freeride skiers compete in Chamonix as part of the French Freeride Series. The face they will ski will only be revealed the day before the competition, after which you have the opportunity to witness some hair-raising, world-class descents.
Starts 10am in the Brevent area, prize giving 4pm in front of Evo 2 shop in Chamonix. See more info here.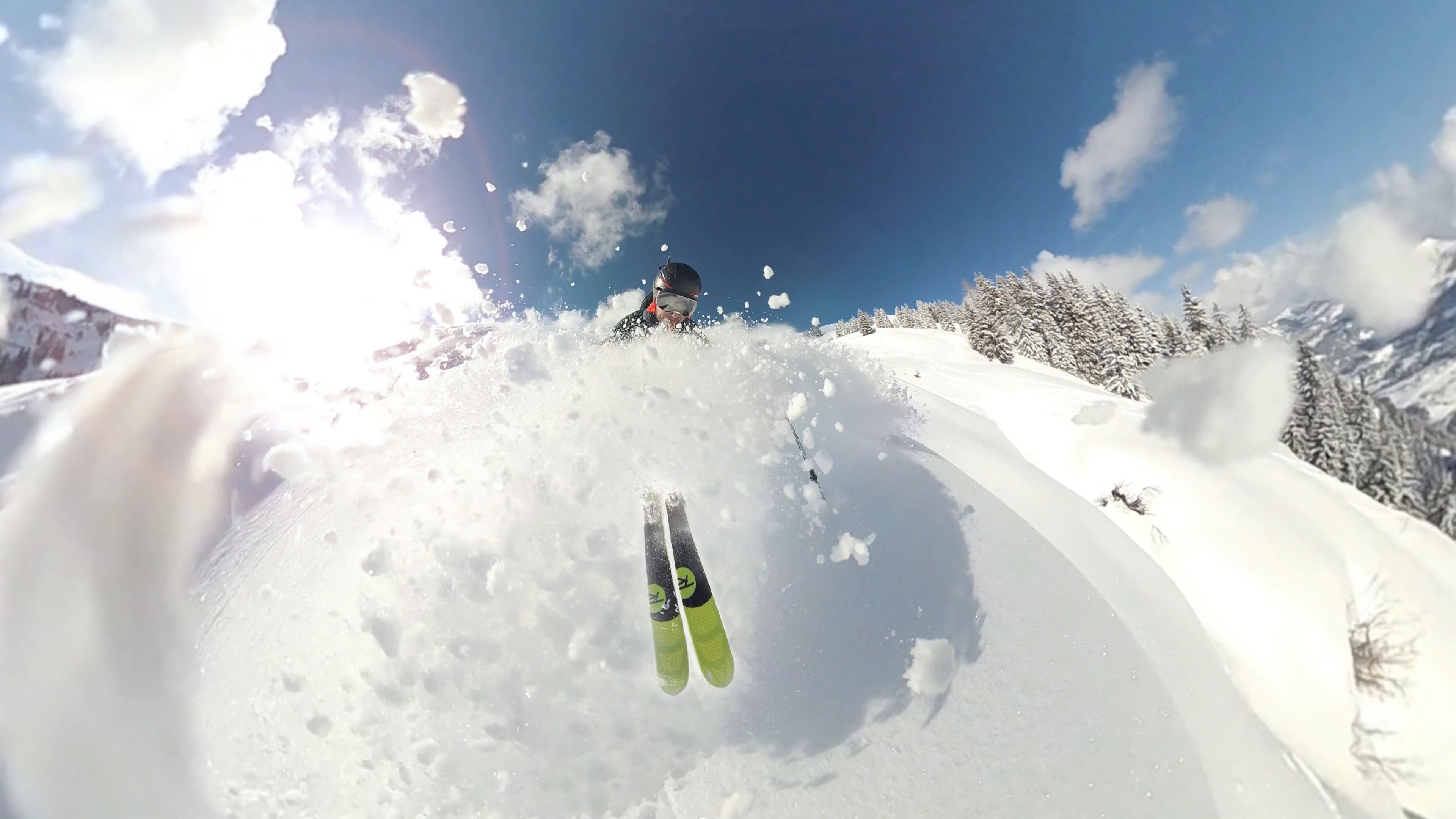 Kandahar, Coupe de Monde
8 – 9 February 2020
After four long years of absence, the Kandahar Men's Alpine Ski World Cup is back! A source of great pride in the valley, we are lucky to host this elite event, attracting the best competitors from across the globe as well as an international audience.
This is the 20th edition of the legendary alpine ski race which was born in the winter of 1948. The development of the piste and landing area on the "Verte des Houches" has been a major investment for organisers and investors in order to be able to continue to host this awesome event. If you're lucky enough to be here over this weekend, don't miss it! See the programme here.

Nighttime ice skating
11 February 2020, 20.00 – 22.00
An evening special "Mountain holidays" nocturnal skating session at the ice rink. Pack your outfits in advance and dress up in chic or vintage skiing outfits! Varied entertainment. Free. On-site refreshment bar run by the HCH (Les Houches Hockey Club). More info here.
Treasure hunt, Prarion Les Houches
13 February 2020, 11am
Set off on a skiing or snowboarding adventure across Les Houches ski area by taking part in a treasure hunt designed and organized by the Tourist Office. With family or friends, go from 11am at the top of the Prarion gondola. Free registration. Award ceremony and late afternoon snack with event partner Helly Hansen. This event is cancelled in case of bad weather.
Guided Exhibition – Three Centuries of Photographic Tourism in Chamonix
21 February 2020, 4.30 pm – 5.30 pm, Maison de la Mémoire et du Patrimoine, 90 rue des Moulins
Find out about the evolution of tourism and photography in Chamonix from the mid-19th century to today in the company of the exhibition curator. Discover how photography helped shape the image of this exceptional Valley.
Travel through the photographic and tourist history of Chamonix from the mid-19th century to today, through the great sites that made it famous. Discover how photography contributed to shaping the image of this exceptional territory, thanks to views captured by early photographers of Bisson, Couttet & Tairraz but also those of contemporary photographers such as Alex Buisse, Mario Colonel, Eric Courcier, Arthur Ghilini, Quentin Iglésis, Bruno Magnien and Pascal Tournaire. See more info here.
Chamonix Unlimited Festival
31 March 2020
The best electronic music acts on breathtaking mountain stages all over the Mont Blanc range. More than just a long weekend, the Unlimited Festival is six days full of DJs, parties and events both on the mountain and in town and is one of the best Chamonix winter events.