The Alps are well-known for their iconic food products, but where to buy them when you're on holiday? Read on for our top tips on where to go for your local food in Chamonix.
Buy local food Chamonix
Chamonix local food markets
The best way to experience Chamonix's local foods is to head to one of the bustling weekly markets. The markets in the valley are open from 7:30am, so early birds will definitely catch the best and freshest of the week's produce.
The main Chamonix market takes place on Saturday mornings in Place du Mont Blanc. It's jam-packed with local producers offering regional cheese, charcuterie and even Italian specialities from the neighbouring Aosta valley. On the opposite side of the square are other stalls selling clothes, crockery, furniture and much more.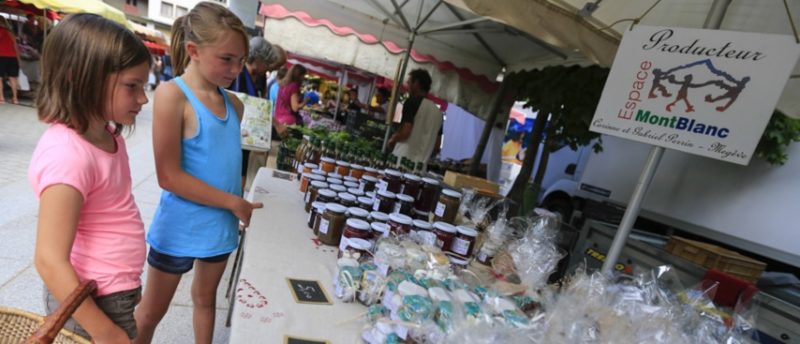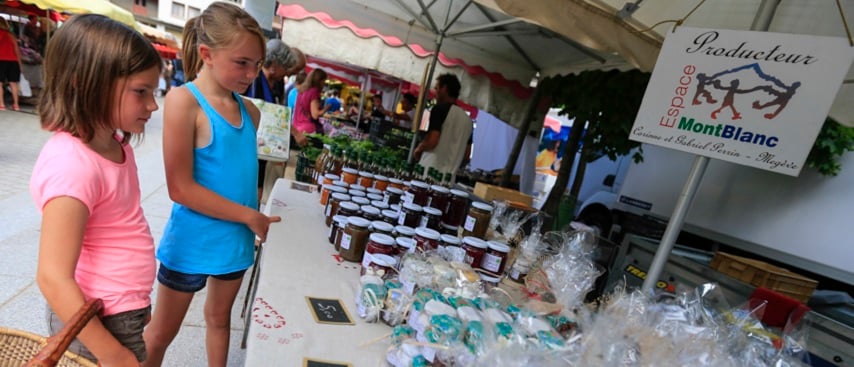 Look out for our favourite fruit and veg stand which backs onto the Coopérative fruitière du Val d'Arly (see below). The produce all comes from close-by Annecy and they only offer what's in season, so you can be sure that what you're eating is great quality.
In summer, don't miss the additional market in the square at Chamonix Sud – Place Edmond Desailloud – on Tuesdays. It's perfect if you've arrived to your Chamonix accommodation over the weekend and missed the main market. You can still stock up on some Chamonix local food for the rest of your stay, as well as some to take home!
More markets in Chamonix valley
The villages of Les Houches and Argentière also host their own local markets throughout the week.
Les Houches' market takes place on Wednesday afternoons 3pm-7pm at the premises of Le Pain de Chibon (see below) at 427 Route du Pont. You'll find some hand-picked local food producers from Chamonix and the surrounding towns.
Noé Tolin from Chamonix is a producer of saffron from Les Houches. He also makes a range of local fruit jams flavoured with saffron

Gaec Kes Montagnards from Combloux makes farmhouse reblochon and tomme cheese. He also sells meat and charcuterie from free range pigs

Yoann Pissard from Sallanches offers a wide range of goats' cheese produce. These include plain and flavoured cheeses and local tommes made from goats' milk or the local Herens cattle

Les Jardins du Coteau from Passy come along with their bio vegetable baskets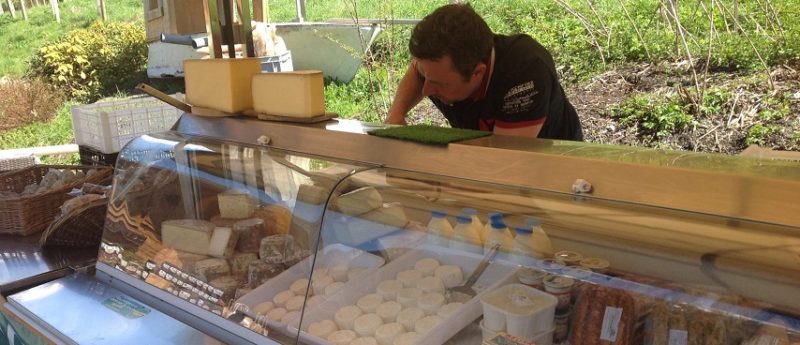 Argentière's village market doesn't have such a strong focus on local products but is still worth a visit. Between 8am and 1pm, on Sundays in July & August you can browse fruit and veg, fish, pizzas, chicken and honey stands. There are other stalls too selling second hand books, clothes and flowers.
Local food Chamonix shops
Refuge Payot: admire the huge range of Savoyard specialities in one of the Refuge Payot shops dotted around Chamonix town centre and Les Houches. You'll find everything from fondue, raclette, local cheese, charcuterie, wines, génépi and Swiss chocolates. 166 rue Joseph Vallot and 255 rue du Docteur Paccard in Chamonix's pedestrian high street or place de la fruitière in Les Houches.

Bread – Le Pain de Chibon
Le Pain de Chibon's bread is produced from around 50 ancient varieties of wheat and spelt which they cultivate themselves close to Annecy. The wheat is harvested at the end of July and is stored at the farm in Les Houches without any chemical treatments. The wheat is milled daily with the stone grinder to produce fresh flour, ensuring that all the flavours and nutritional values are preserved in the flour.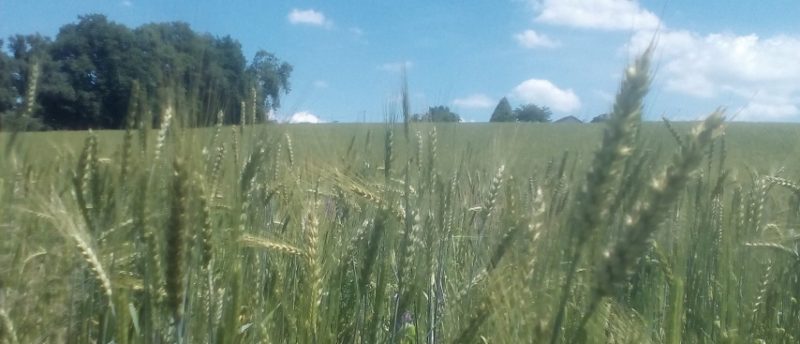 The flour is free from additives, and the bread is made only with natural yeast and salt (sel de Guérande). The bread is baked 5 days a week and is sold exclusively in the markets of the Chamonix valley, as well as a few hand-selected grocery stores.
Regional cheese
Chamonix is located in the Haute Savoie region and the local Savoyard cuisine is rightly famous for its cheese. Most of the tourist trap restaurants on the Chamonix high street will have a wide range of cheesy delights on their menus – from fondue to racelette. (Avoid the worst touristy offenders by checking out our eating out & nightlife guide.)
The twist with Savoyard food is that you also tend to cook or assemble it yourself. It's little wonder that it's so popular with the restaurants – and their chefs! Think dip-your-own fondue, melt your own raclette or sizzle your own pierrade.
If you want to pick up some local cheese to enjoy in your accommodation instead of a restaurant, then it's sure to add an authentic touch during your stay.
Many of the supermarkets and shops in the town centre sell pre-mixed cheese that you can take home for a "homemade" fondue and Super U also rent out racelette machines.
If you're looking for some cheesy souvenirs to take home, then head to the Coopérative fruitière du Val d'Arly; Savoyard products are given pride of place in this shop on the corner of Place du Mont Blanc in Chamonix centre. Choose from cheeses, cured meats, jams, Savoyard wines, fruit juices, chocolates, plus much more, and all of it coming from farms which are close to Chamonix in the Val d'Arly. 93 rue Whymper, Chamonix, open 7 days a week all year.
Local food Chamonix – Sweet treats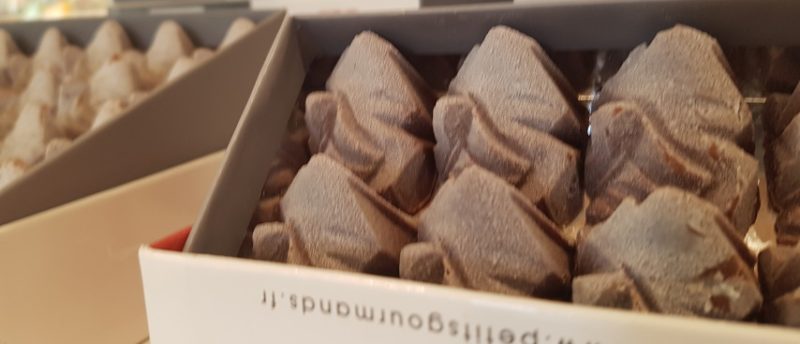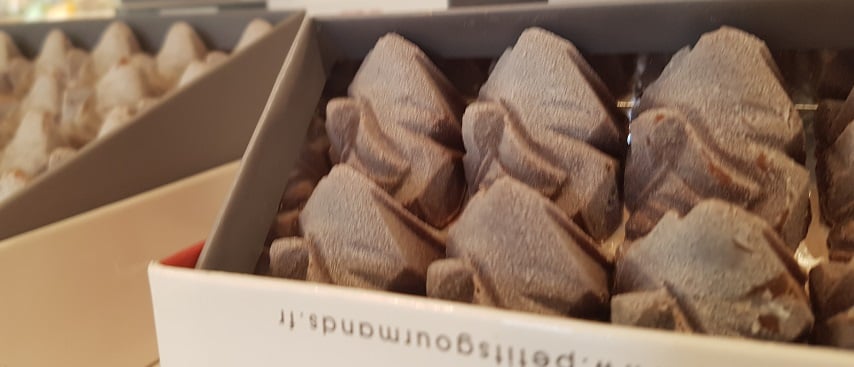 Aux Petit Gourmands: you won't find a better souvenir to take home than the "4810" chocolates from Aux Petits Gourmands. They are shaped like mini Monts Blancs and come individually packaged or in boxes of 6 – or more! There's also small square chocolates in original flavours, all named after the peaks of the Chamonix valley, not to mention the incredible #foodporn tastic pastries and tarts! 168 rue Docteur Paccard
Chalet 4810: this old crystal shop has the same owners as Aux Petits Gourmands, so expect more delicious and creative flavours here. Enjoy a cake and a drink in their upstairs tea room next to the crystal gallery, or take home some of their exclusive chocolate squares named after crystal formations. 191 rue Joseph Vallot.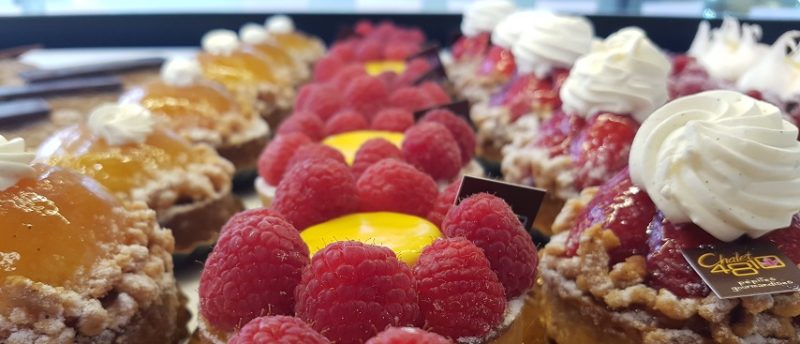 Chez Richard: locals love Chez Richard for their handmade bread, pastries and cakes. Their sharing cakes are always a riot of colour and their "Mont Blanc" chestnut tarts are among the best. 10 rue du Docteur Paccard, Chamonix.
Buying local food and more in Chamonix
Find out more about shopping in Chamonix in our previous blog.