In this blog post, we're taking a plunge into the history of Chamonix with the help of Christine Boymond Lasserre who runs a local blog (in French) about the history and heritage of the valley.
Christine has recently explored the name "Kursaal" which these days refers to an apartment building in the centre of Chamonix but has a longer history going all the way back to the turn of the 20th Century. This caught our interest as we have an apartment called Le Kursaal Apartment, but we never knew the origin of the name!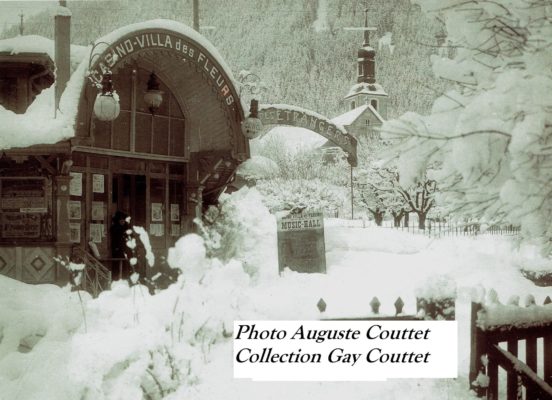 In 1885, during the Belle Epoque, the Villa des Fleurs was built in the centre of Chamonix, close to what is now Place Balmat. At that time, Chamonix's casino was located opposite Villa des Fleurs, and over time the villa was transformed in a café-casino, with its games room taking the name of "Casino Kursaal". This name was often used in the 19th century in Northern Europe, particularly around thermal spa towns. The word's roots are German and mean "cure room / salle de cure".
Between 1893 and 1906 the villa's function fluctuated between a casino, a café and a museum called the Alpineum. Joseph Cusin Berlincourt opened the museum with souvenirs that had belonged to Jacques Balmat and he gave regular lectures there which included light projections. In 1906 Joseph Cusin transformed the building into the Grand Cinématographe du Mont-Blanc and in 1920 Joseph Cusin Berlincourt donated his collection to the town of Chamonix.
The villa des Fleurs stood until 1920, and a plan to build a grand casino for Chamonix was put forward for the site. However, a lack of funding meant that the project was abandoned, and in the end, a maison de rapport was built on the site. This was a building made up of rental apartments and was given the name Kursaal. The Kursaal residence was built in a beautiful Art Deco style with its columns and mosaics (see photo at the top of the page).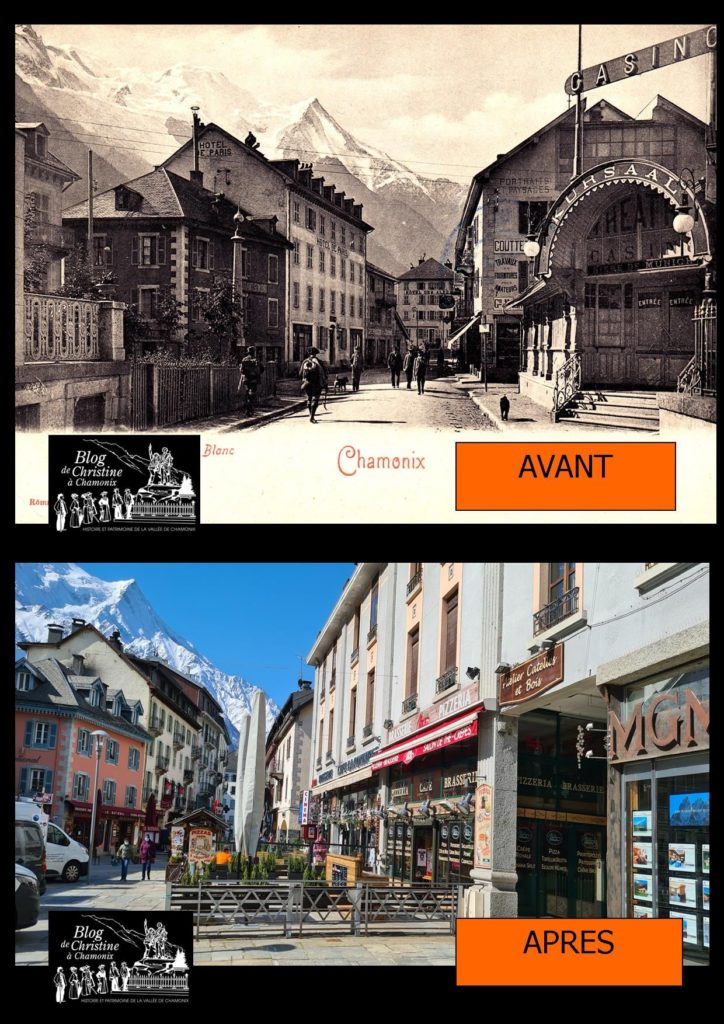 Many thanks to Le Blog de Christine for this information – see the original post in French on her website and follow her page on Facebook for more history of Chamonix. Find out more about our Le Kursaal Apartment with its 3 bedrooms and sauna, right in the heart of Chamonix town centre.