Chamonix All Year 2003-2023
Chamonix All Year has gone from strength to strength since its inception in 2003 to the brave new world of post-Covid 2023. Three things have stayed constant in that time – our excellent team, our loyal guests, and our dedication to providing exceptional services to owners and guests alike.
We celebrated our 20th anniversary in May 2023, and to celebrate and say thank you to our guests, we're offering 20% discount on our chalets this summer. See our dedicated page to view the chalets that you can book with this 20% discount offer for summer 2023.
Keep reading below for the Chamonix All Year story.


Chamonix All Year through the years
We wrote a blog post back in 2013 about the origins and first ten years of Chamonix All Year, which you can read here.
In the following years 2014–19, we continually invested in the business and expanded our property portfolio to 80+ properties and our team along with this. We welcomed some talented new managers too, some of whom are still with us. We also ensured that we remained at the forefront of changes in the way guests book – having live connections with Airbnb, Booking.com, and other important travel sites allowing us to promote our owners' properties and making it easier for new guests to find us.
In 2015, we also launched the 4th generation of our Chamonixallyear.com website – slicker, mobile-responsive, translated into French and with more modern functionalities.
Between 2016 and 2018, we promoted Chamonix All Year through The Telegraph Ski Show to drive brand awareness of our business.
We also built upon our relationship with Chamonix's Tourist Office, promoting their Musilac festival at the ski show. In the years since, we have worked closely with them as they developed their online booking platform to ensure our properties were bookable through there too with the launch of this integration in 2023.
2017 was a green year in the Chamonix All Year office as we created an eco charter for all our staff, to reinforce eco-friendly behaviours, as well as educating guests on how to be respectful of the mountains while visiting Chamonix. The charter is still in force and over the years we've also had other initiatives – litter picking after sports events, cycling to meet guests pre-Covid and working with a local association to reduce cigarette littering.
In 2018 we celebrated our 15th anniversary. We held our own family festival CHAMFEST over 3 days which was all geared towards bringing the Chamonix community together and celebrating what unites all nationalities living here – our love of this fabulous mountain resort.
To thank all our guests who stay with us, in 2019 we launched our myCAY loyalty programme. Since then, hundreds of guests have joined and enjoyed special rewards from their very first stays. Each time guests return with Chamonix All Year, they move up a level to unlock more benefits.
You won't be surprised to hear that 2020-2021 was the strangest time – not just at Chamonix All Year – as the Covid-19 pandemic brought tourism, and the wider world, to a halt. As we always do, Chamonix All Year reacted quickly to the situation to ensure the strength of the business, putting in place a cancellation protection insurance to ensure guests could continue to book with peace of mind and confidence in us as a business.
We also united our Sales and Resort teams into a super-strength new-look Reservations Team which seamlessly accompanies guests from the start of the holiday journey all the way to the end. Despite all the Covid-related issues and last-minute restrictions, we prioritised looking after all our staff throughout this time and were able to see it through the worst.
We also moved to a self check-in system due to social distancing requirements, with an easy-to-use app for all guests to access. Feedback from our guests was extremely positive thanks to the flexibility to arrive and check-in at their own convenience, and our Reservations Team is still always on hand to answer any questions and offer a human touch.
The Chamonix All Year team has gone from strength to strength and in 2022 we took everyone away for 3 days on Lake Garda to say thank you. There were rollercoasters at Gardaland, a speedboat tour of the lake, and lots of delicious Italian food and drink – a great time was had by all!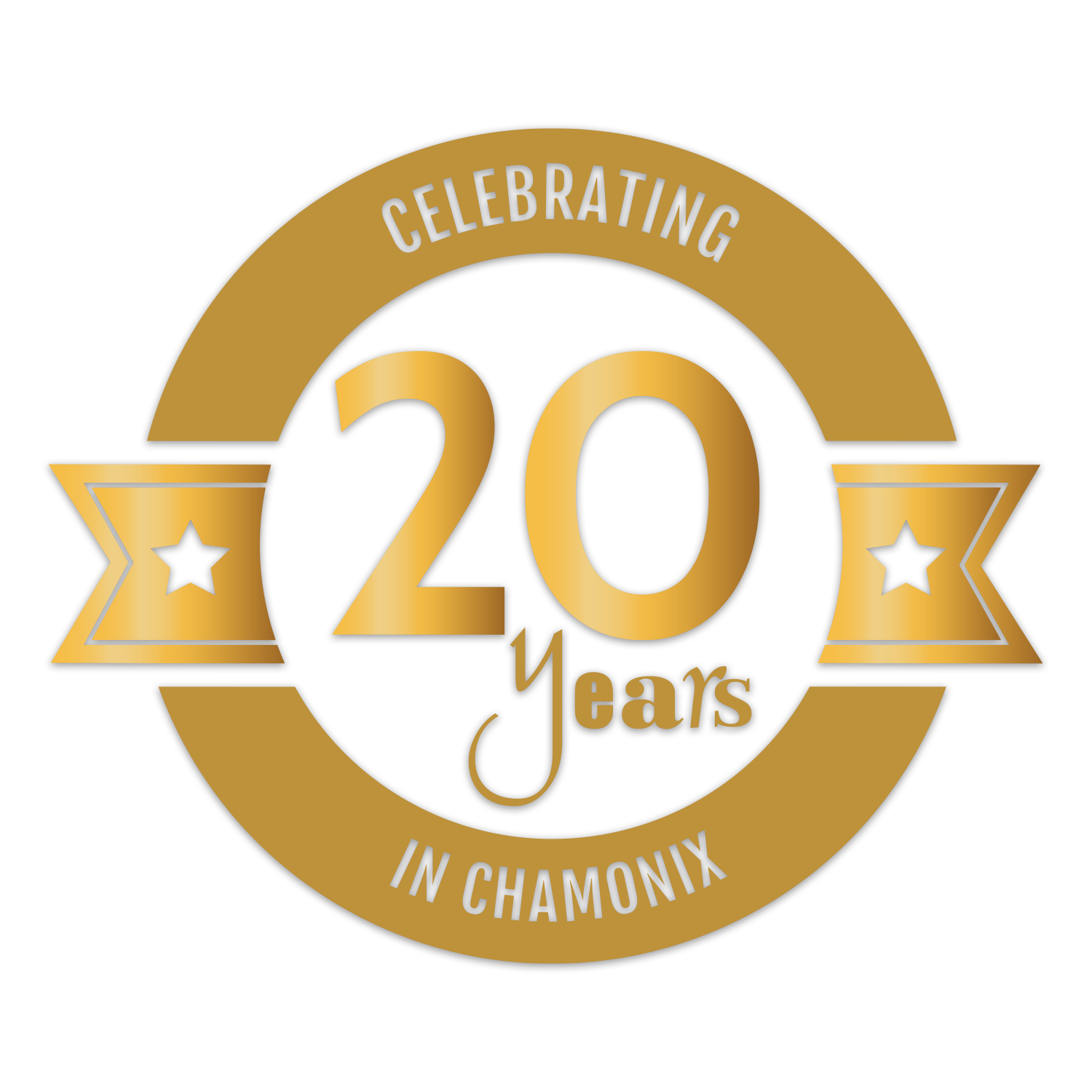 And now in 2023 we're celebrating our 20th birthday. Thanks again to everyone who has contributed to the success of Chamonix All Year over the last 20 years!
Chamonix All Year in 2023
Between the owners and senior management of Chamonix All Year, today we have approximately 70 years of experience in the Chamonix holiday rental market. Along with this, we have very experienced people heading our maintenance, housekeeping, reservations and operations teams. Our priority is always to offer a very high-quality service to our owners and guests alike.
Read more in our blog about Chamonix All Year in our guests' own words, including a testimonial from one of our first guests who has been coming back throughout our 20 years. A big thank you to everyone who has come and stayed with us over the last 20 years – we've loved welcoming you all, and particularly seeing the same friendly faces come back year after year, we hope we continue to see you for the next 20 years!