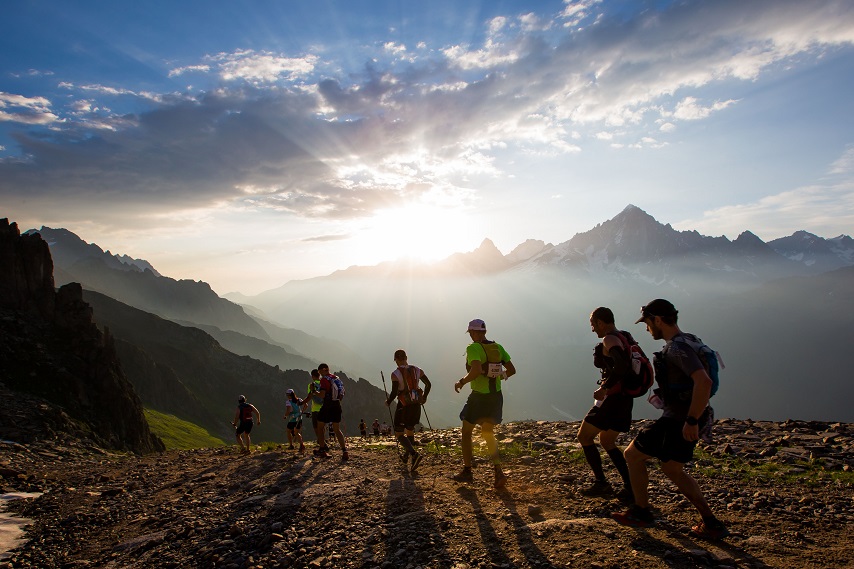 Summer in Chamonix is always buzzing thanks to the busy calendar of sports, music and cultural events that take place. Here is our team's round-up of what's on, to help you plan your summer holiday in Chamonix.
Jump to: Races, Mountaineering & sports, Music, Culture
Keep checking back as we update the events calendar with latest programmes and info.
Races
Chamonix hosts some of the biggest and most renowned trail races in the world:
27th-29th June, Mont Blanc Marathon: the first big trail running event of the summer includes 5 long distance courses and a kids event
24th August, Mont Blanc Triathlon: four triathlons for all ages are held near Lac de Passy
25th-31st August, Ultra Trail du Mont Blanc: five ultra trail races are the highlight of the trail running season in Chamonix
21st September, Annecy 10km: the picturesque setting of Annecy is perfect for this 10km race
28th September, Trail des Aiguilles Rouges: the last big trail running event of the summer, from Chamonix to Vallorcine
Mountaineering & sports
As the birthplace of Alpinism, it only seems right that each summer Chamonix should celebrate mountaineering, as well as the other sports which are so popular in the Mont Blanc massif.
13th-15th June, Arc'teryx Alpine Academy: a weekend of mountaineering clinics for all levels, as well as movie nights and seminars
28th June-6th July, Chamonix Mountain Festival: ten days of climbing, plus a two day GearFest in Chamonix Sud square
28th-29th June, Fête de la Montagne: this nationwide event is celebrated by many of the refuges in Chamonix; under 18's stay for 1€ when accompanied by an adult
4th-6th July, Chamonix Yoga Festival: 3 days of yoga at the Majestic building in Chamonix town centre
11th-12th July, Chamonix Ultra Golf: a team golf competition at the spectacular Golf de Chamonix
10th July, Climbing World Cup: a breathtaking competition held on Place du Mont Blanc
7th-10th July, Chamonix Adventure Festival: this event specialises in film and photography for mountain enthusiasts
23rd-30th August, Trans Savoie MTB: a 6-day endurance race for mountain bikers, from Val D'Isère to Chamonix
Music
There are a wealth of musical events in and around Chamonix during the summer – don't miss out!
21st June, Fête de la musique: 21st June is celebrated all over France with free music events, and Chamonix is no exception
4th-19th July, Montreux Jazz festival: Montreux's famous Jazz festival is only 90km from Chamonix and well-worth a trip
27th July-4th August, Cosmo Jazz: Chamonix's own André Manoukian organises jazz concerts with altitude
22nd-27th July, Paléo Music festival: another Swiss music festival with an impressive line-up
Culture
There's more to Chamonix than extreme sports in the summer. In addition to the music festivals, check out some of the cultural events which take place.
9th-14th June, Annecy International Animation Festival: head down to the 'Venice of the Alps' for free screenings
14th June, PGHM open day: find out more about the mountain rescue teams at their annual open day
July & August, Summer at Montenvers: enjoy the summer programme of music, literature and theatre at the top of the famous Montenvers train
14th July, Bastille Day: celebrate French independence with events throughout the Chamonix valley
3rd August, Fête du lac: Annecy's annual firework display is the largest in Europe
13th-15th August, Fête des guides: the Chamonix valley honours its mountain guides every year
13th-14th September, Classic Cars Tour: a 400km tour of Mont Blanc which is open to classic and vintage cars
22nd September, Combat des Reines: traditional 'cow-fighting' still takes place in Chamonix – a non-brutal and energetic display