The run up to a holiday and travelling to Chamonix can be a stressful time. Desperately trying to complete all work deadlines in an attempt to be email-free for a week; buying all the gear you need … and then some; dealing with a spectrum of logistics from booking ski lessons in resort to sorting that all important holiday insurance. To top it off you have the hassle of travelling with unwieldy, outsize bags, lugging heavy ski equipment as well as your regular luggage through the airport – often from a car park 10 minutes away, as well as having to queue at the bag drop only then to have to queue at another excess baggage area.
A great solution – send skis to Chamonix
A new service now offers skiers the ultimate in travel convenience – choose to send your skis to Chamonix. More and more people are opting to send their snowsports equipment ahead – having them delivered before their arrival if necessary so that they can travel with just their hand luggage. With the ever increasing cost that airlines are charging and the huge amount of 'hidden' extras, using a door-to-door service to send skis to Chamonix is usually not that much more expensive than carting them yourself.
bagSOLO, the brand synonymous with travel convenience, uses courier partner Fedex to take the lug out of luggage – you simply arrange collection of your ski equipment before you travel and bagSOLO whisks it away, transporting it to your apartment, chalet or hotel, so it's waiting for you when you arrive.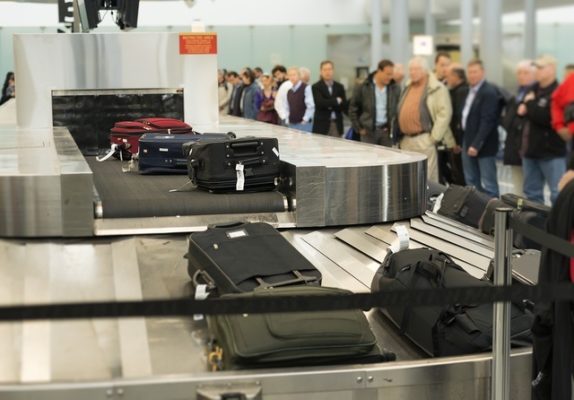 Gone are the wasted hours standing in airport check-in queues, and waiting at the oversized baggage belt, praying your skis will turn up. No need to book a larger than necessary rental vehicle or sit squashed with your gear across your laps. No need to struggle through airports, on public transport or carry your gear before you need it. You are free to enjoy your flight with just carry-on bags, making for a smoother, hassle-free trip.
bagSOLO can arrange delivery of snowsports equipment to destinations all over the world including France, Norway, Japan and New Zealand. Prices are particularly competitive when you send skis to Chamonix in a group, where discounts apply. With an increasing amount of airlines now limiting the amount of excess baggage on certain flights, BagSOLO is a very attractive option that guarantees the arrival of your snow gear.
With a weight limit to France of 30kg, you can pad out your skis or snowboard in the bag with extra clothes and more, so that you might not need to pay extra for a suitcase and can travel easily with hand luggage only.
Send Skis to Chamonix – Round Trip Comparison
Service

Cost online

Cost at airport

Dimensions (cm)

Weight limit

Notes & extra charges

bagSOLO

£139

N/A

200 x 38 x 20 (258cm)

30kg

Ultimate convenience. Door-to-door service. No extra / hidden charges.

Ryanair

£80

£90

260cm total

20kg

2% charge on credit cards

EasyJet

£70

£90

275cm total

20kg

£14 admin fee, 1% charge on credit cards

BA Gatwick

£72

£80

248cm total

23kg

£5 charge for credit cards, £65 overweight fee

BA Heathrow

£72

£130
Send skis to Chamonix with bagSOLO
Visit www.bagsolo.com to book your next trip and enter S-CAY10 at checkout.
Don't forget that Chamonix All Year's Resort Team are based in Chamonix and are also on hand to make organising everything else for your stay as easy as possible. They can advise on the best lift pass, ski lessons or snowy activities for your group, as well as organising door-to-door transfers for you when you are travelling to Chamonix.
Everything can be booked easily online via the Chamonix Resort Shop, or speak to one of the team on relax@chamonixallyear.com.