There are some very reputable boot fitters that can help you fit ski boots in Chamonix, because Chamonix's reputation as a mecca for extreme sports means that it attracts many experts in all aspects of the equipment that you'll need.
Poorly fitting boots can ruin a day's skiing, if you're only looking forward to the moment you can take them off! They can even cause you to have less control over your skis, making accidents more likely. Most reputable boot fitters therefore offer this service free of charge if you buy your ski boots in Chamonix, or offer this service at competitive rates if you already have your own ski boots in Chamonix with you.
Sanglard – The Bootroom
The Bootroom was founded in 2006 by Damien Amblard and Jules Mills who have worked on the world cup circuit for many years. Their goal was to offer skiers of all levels the same high quality service that they offer when working with pro skiers.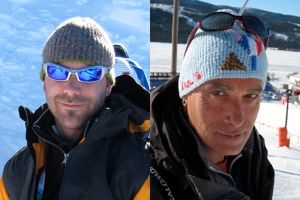 Between 15th November and 15th April, Damien and Jules are based at Sanglard Sports in Chamonix centre. They know that boots are the most important part of your ski kit and they have dedicated themselves to helping you find the model which is best suited to the shape and size of your foot, as well as your ski level and style.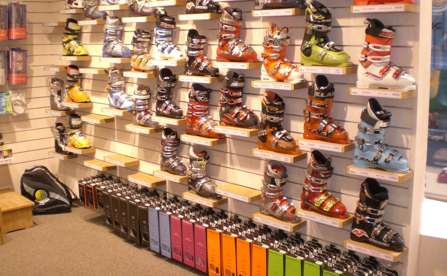 "Good humoured, available and especially passionate about doing great work, your feet are in good hands."
199 pl. du Mont Blanc, 74400 Chamonix. +33 (0) 4 50 53 24 70
Sole Bootlab
After years of working in ski shops, boot fitters and foot specialists, the founders of Sole Bootlab went rogue and set up in a little garage space here in Chamonix in 2007. They've looked at thousands of feet, learning with every pair how to better make a ski boot more precise and comfortable.
When you come in they'll help you choose the perfect boot for the shape of your feet and your style of skiing and build you a custom footbed, before moulding up your liners and then punching, grinding, cooking and generally abusing the shells to make sure they fit every lump and bump on your feet!
They're open everyday of the winter so pop in for visit and they'll see what they can do for your feet so you feel comfortable in your ski boots in Chamonix.

14 chemin des Pouvolles, 74400 Chamonix. +33 (0) 4 50 96 11 63
Snell Sports
As we know, ski boot fitting is extremely important for a comfortable and precise ride so Snell's experts Florian, Nicolas and Alan will adapt your ski boot to the precise shape of your foot.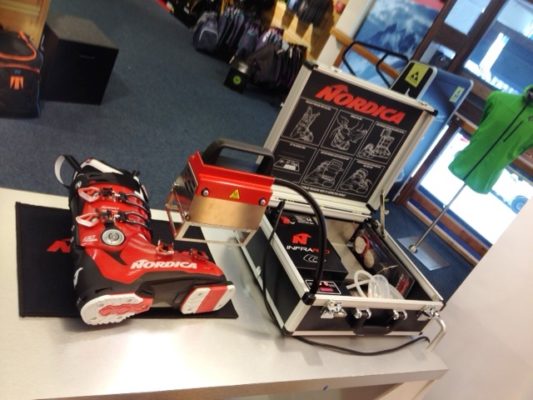 If you're looking to get some new ski boots in Chamonix at Snell Sports, the first thing they'll do is take your measurements, such as the length, volume and height of your feet and skis. They'll then narrow down the choice of boots to find the best one to match your foot, focusing on discussing how the boot feels and fits to ensure the best possible result. The team at Snell have years of experience and expertise fitting boots and are always happy to help!
You can book your slot by phone +33 (0) 4 50 53 02 17 or by email at loc.snell@yahoo.fr. 104 rue du Docteur Paccard, 74400 Chamonix.
Concept Pro
NEW for winter 2016-17 is the boot fitting department at Concept Pro Shop Chamonix. Concept Pro was conceived to be more than a shop, and comprises a test centre, high performance workshop and even free beer from MBC for that après ski feel!
The new boot fitting service is headed up by experienced boot fitter Niclas, and is backed up by a choice of more than 20 different models of alpine and touring boots.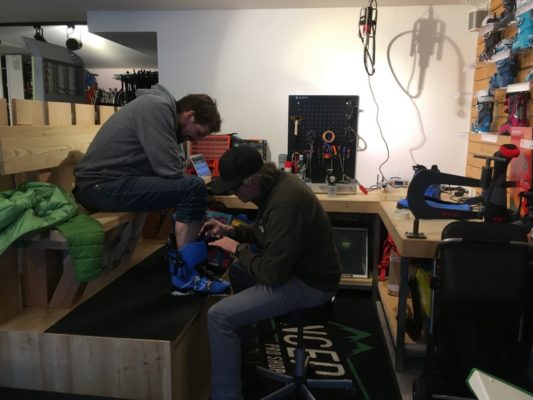 On Tuesdays from 5pm, they also offer Beer & Tune, where customers who bring their skis to be tuned can enjoy a refreshing MBC beer while they wait.
610 Route Blanche, 74400 Chamonix. +33 (0) 4 50 54 21 43.
Not got your own ski boots in Chamonix?
If you haven't got your own kit, never fear. We have great ski hire partners who we've worked with for years, and who have a wide range of new skis and ski boots in Chamonix every season.
Pre-book your ski hire with us and get 30% discount as well as pick-up from a shop close to your accommodation, or delivery at your chalet. If you'd rather wait until you're in resort to organise your ski hire, you'll still get a 20% discount with the voucher that our team will give you when you arrive.