Your body is your temple and Chamonix is your alpine shrine! Mind, body and soul are equally nourished at our top picks for healthy eating and specialist diet requirements, at one of the many cafés or healthy restaurants in Chamonix.
Read on for our top recommendations for each meal of the day, whether you want to tend to your mind, body or soul…
Healthy Restaurants in Chamonix
Breakfast
Mind – Epicerie du Midi | Body – Organic Epicierie | Soul – Moody Coffee Roasters
L'Epicerie Du Midi
50 Place de l'Aiguille du Midi | Tel: +33 (0) 4 58 10 02 17
Located next to the Heliopic Hotel at the foot of the Aiguille du Midi, this American diner-style snack and coffee bar opens daily at 7am. Think ahead to make the most of a long day with an early start of freshly-prepared, tailor-made breakfast options from fibre rich sandwiches to multi-vitamin fruit juices.
Hot beverages are plentiful with their in-store Starbucks franchise where 8.5% of its coffee is Fair Trade certified according to critics (2.5% "Ethical").
The menu, which focuses on local flavours and products, has been selected in accordance with strict criteria to showcase the Haute Savoie savoir-faire. There is also an in-store grocer where you can grab a few items missing from your fridge and other emergency items like sunscreen and a French adaptor for your electronics.
Organic Epicerie
145 Rue des Moulins, 74400 Chamonix-Mont-Blanc | Tel: +33 (0) 4 50 47 22 43
With an emphasis on gluten free and vegetarian pre-prepared meals, this classy café-cum-store is a great guilt-free breakfast or lunch spot!
Open daily from 8am, find fresh, organic meals such as salads with an Asian spin, freshly squeezed juices and hearty soups, all with a handy small organic speciality market to explore.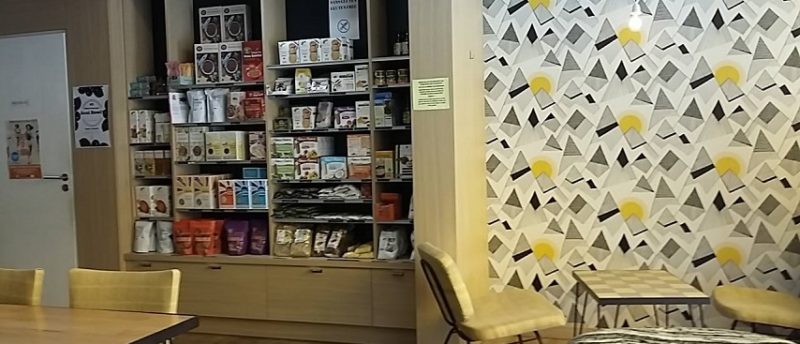 For breakfast: the muesli and yoghurt are chilled and ready to grab, while your coffee is just a button away with their automatic machine.
A healthy choice to start the day prepared for the hours ahead with a couple of smart snack purchases to meet any dietary needs and tastes…and of course your bottle of Karma Kombucha for digestion.
Moody Coffee Roasters
195 Avenue Aiguille du Midi
Clean living and caffeine seem to be at odds physiologically, but spiritually they are the perfect match.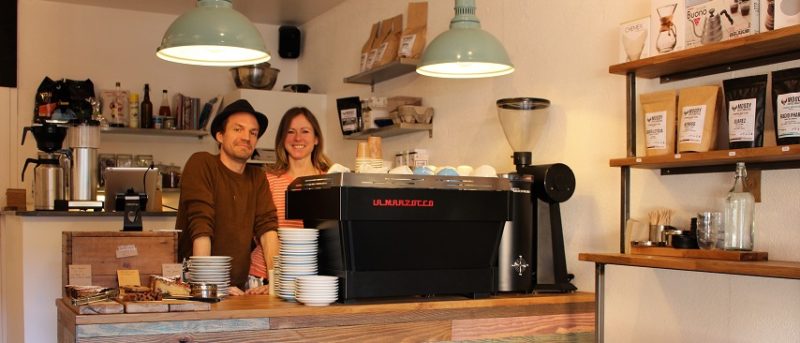 The former owners of Papillion (now Hibou – keep reading to find out about them) are bringing their Saturday market beans direct to your soy flat white, or cold press, or short black and even your good old Americano cup of Joe. With TWO bean varieties on offer on any given day, choose wisely! Or…just buy both…
Their logo is the mountain protector, Golden Eagle, and you can trust in finding the best coffee in town at their tucked away locale by the Chamonix Sud Florist.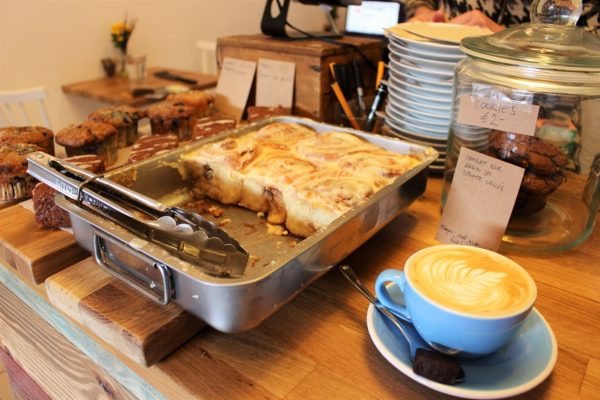 They do not have a food menu but at times offer a gluten-free option with their home-made biscuit and cake offerings.
Lunch
Mind – La Tête à Thé | Body – Hibou Déli | Soul – Bizes
La Tête à Thé
120 route du Village | Tel: +33 (0) 9 53 15 28 39
There aren't many vegetarian healthy restaurants in Chamonix, and the valley's only dedicated vegetarian restaurant comes in the form of a quaint and cosy tea parlour in Argentiere.
As a vegetarian, it always feels amazing to eat at an establishment where meat has never even touched the cookware. The Tête à Thé 3-course set lunch menu is always a triumph of taste and value with mouth-watering flavour combinations, local freshness and of course a grand selection of teas to have with dessert.
Owner, chef and server Ines bakes and cooks all the cakes and dishes on site so can answer any special ingredient queries herself and is happy to turn her vegetarian dishes vegan and provide vegan options (including desserts).
Hibou Deli
416 Rue Joseph Vallot| Tel +33 (0) 4 50 96 65 13
A stone's throw from the Mummery bus stop (close to the Savoy pistes) is our local ROCK for healthy home-made takeaways.
These guys take home-made so seriously even a simple, delicious wrap is made with their own in-house flat bread!
Their globally influenced menu caters for lactose free, gluten free & vegan diets, plus each day a new plat du jour is prepared fresh to delight citizens of the world who call this mountain home (or home away from home!).
Bizes
64 Rue du Lyret | Tel: +33 (0) 9 51 92 25 03
Right next door to Chamonix All Year's office on Rue du Lyret, Bizes is the little Bistro that could…serve a genuine coeliac.
All the food at Bizes is grilled on a Josper oven which has reportedly never seen a speck of gluten (neither has the deep frier). The Josper may appear masculine but intensifies flavour with the delicate flair of a culinary dancer, sealing in the natural juices before they can explode on stage.
Vegetarians take note that though this method of cooking was developed specifically with meat in mind, the texture and taste of the grill style vegetables it produces are also to dine for.
The Bizes menu uses unique seasonings to create tantalising flavour combinations and they are happy to whip up a fine vegan meal on request.
Dinner
Mind – Munchie | Body – L'Impossible | Soul – MBC
Munchie
87 Rue des Moulins | Tel: +33 (0) 4 50 53 45 41

This Swedish owned and operated outfit takes pride in their creative vegetarian menu that challenges the stock standard vegetarian offerings of most French establishments. The healthy menu offers several vegetarian options that – unlike most in France – do not involve cheese. All-in-all a modern Asian-fusion gem that serves the perfect tofu and modern sushi.
They love tofu so much it even appears on the dessert menu in the form of apple-rhubarb and ginger deep fried dumplings in a coconut vanilla sauce.
L'Impossible
Route des Pelerins (at Avenue de Courmayeur) | Tel: +33 (0) 4 50 53 20 36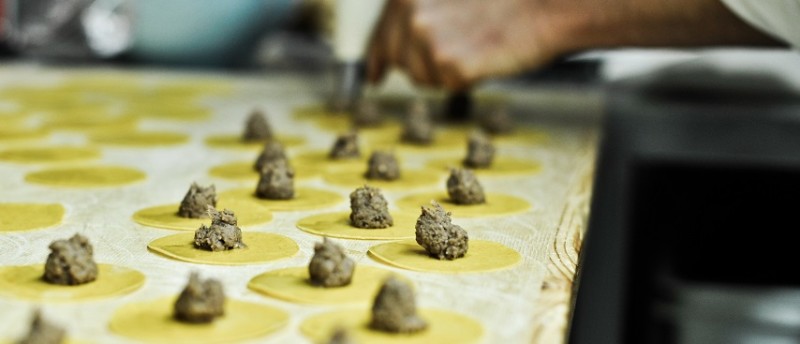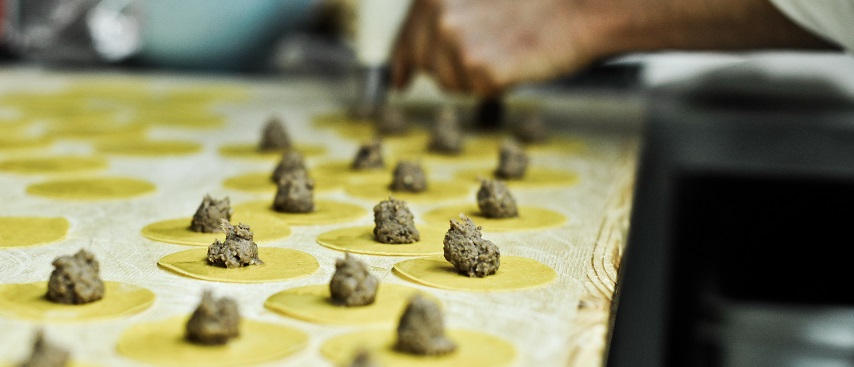 The love of cuisine, and the love of good bio products in an ancient Chamoniard farmhouse anyone?
This rustic Italian, one of the top healthy restaurants in Chamonix, specialises in natural and organic cuisine of the nouvelle Italienne variety. Not only do they have some vegan and vegetarian menu options, the impeccable gluten-free options taste just like mama used to make (if your mama was Pino Cuttaia). Again, coeliacs in your group know they're in good hands, as the owner is coeliac too, so no risk of contamination and lots of delicious choice.
Be sure to try the perfect polenta and at Christmas time ask for one of their famous mix tape CDs!
MBC (Micro Brasserie de Chamonix)
350 Route du Bouchet | Tel +33 (0) 4 50 53 61 59
Satisfy with soul food at Chamonix's very own Canadian micro-brasserie.
This lively afternoon sun trap and nightly hot-spot has a fair serving of veggie options, including colossal nachos loaded with salsa, guacamole, melted cheese, jalapenos and sour cream. The cherry (tomato) on top is certainly the vegan burger, new to the menu, but already a favourite. For gluten free friends they offer all their burgers sans bun.
They also promise that their very own beers contain absolutely no animal products, a promise not all corporate competition can make as fish guts may be included in some parts of the filtering process.
Shopping
As well as a wealth of healthy restaurants in Chamonix, and cafés which offer treats that are good for body and soul, it's easy to seek out supplies to take back to your self-catered Chamonix accommodation too, with some dedicated shops in the town centre.
Planete Bio
Place Edmond Desailloud, Chamonix Sud | Tel: +33 (0) 9 66 98 45 30
Bigger, better and more convenient, as of January 2017, Planete Bio can be found in Chamonix Sud.
Formerly tucked away on Route des Pecles, this established provider of fresh produce, baked goods, organic foods and vegan/vegetarian specialties is the biggest and best organic supermarket in town.
Alternatively you could consider the below:
Organic Epicerie
145 Rue des Moulins | Tel: +33 (0) 4 50 47 22 43
Bio Market
804 Avenue des Alpages, Les Houches | Tel: +33 (0) 4 50 90 51 42
Hibou Deli
416 Rue Joseph Vallot | Tel: +33 (0) 4 50 96 65 13
Enjoy healthy restaurants in Chamonix & more
We're sure you're coming to Chamonix to enjoy the great outdoors that we have here. Whether it's summer walks or winter skiing that you're taking part in, complement it all with healthy eating thanks to our tips above. If you do have a food allergy or autoimmune disease, always check with the healthy restaurants in Chamonix that they can cater for your needs, so you can stay in tip top form!