It is safe to say that there are lots of ways to enjoy the mountains and the snow here in Chamonix but if you're looking for something a little different then you need to try Snooc.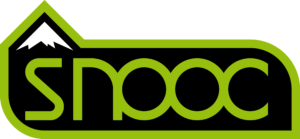 Snooc, Chamonix Planards
Snooc is a new inventive way of getting down the mountain. A French invention that allows you to glide down the mountain without being an expert skier. With a combination of sledging and skiing, it is fun, new and different.
Snooc is available at Chamonix Planards ski area which is only a few minutes walk from Chamonix centre.
         
The Chamonix Planards area has a lot to offer with play areas for kids, bars and restaurants, the luge and of course the Planards ski slopes, there are 2 small button lifts for beginners and then one longer blue and red run.
At the Chamonix Planards Snooc centre a trained member of staff will run through everything you need to know about your sledge and technique, there is a small area in front of the centre where you can practise your technique and learn how to turn. Following this, the rest of the Planards area is there for you to try with your Snooc! All the equipment is available, including helmets, and this included in the price as is your lift pass to for the period you've chosen.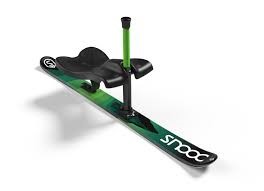 With the two different models of Snooc you are able to enjoy both uphill and down.
The downhill model allows the rider to enjoy the thrill and speed to get down the piste. Sitting at ground level you feel secure and safe. With the addition of a safety strap, you will not be far away from your Snooc.
With the touring set up you will be able to enjoy new areas in new ways, set up so you are able to tour your way up the mountain and slide down in style. The design allows you to walk up with two 53inch skis for all types of terrain. Once at the top you are then able to change the Snooc into a sled without use of any tools, making the experience simple and not time-consuming.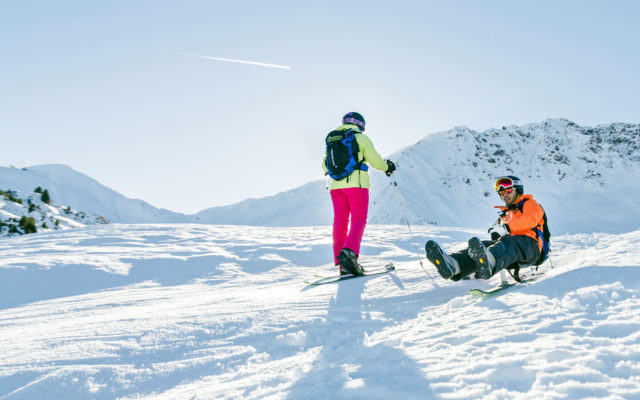 For the touring option, make a booking at the ESF ski school only at Planards .
ESF Chamonix
Maison de la Montagne,
190 Place de l'Église,
74400 Chamonix-Mont-Blanc, France
Tél :(+33) 04 50 53 22 57
Opening times:
from 18/12/2021 to 04/02/2022 daily from 1:30pm to 4:30pm
from 05/02/2022 to 08/05/2022 daily from 1:30pm to 5:00pm
Ages 10 and over apply.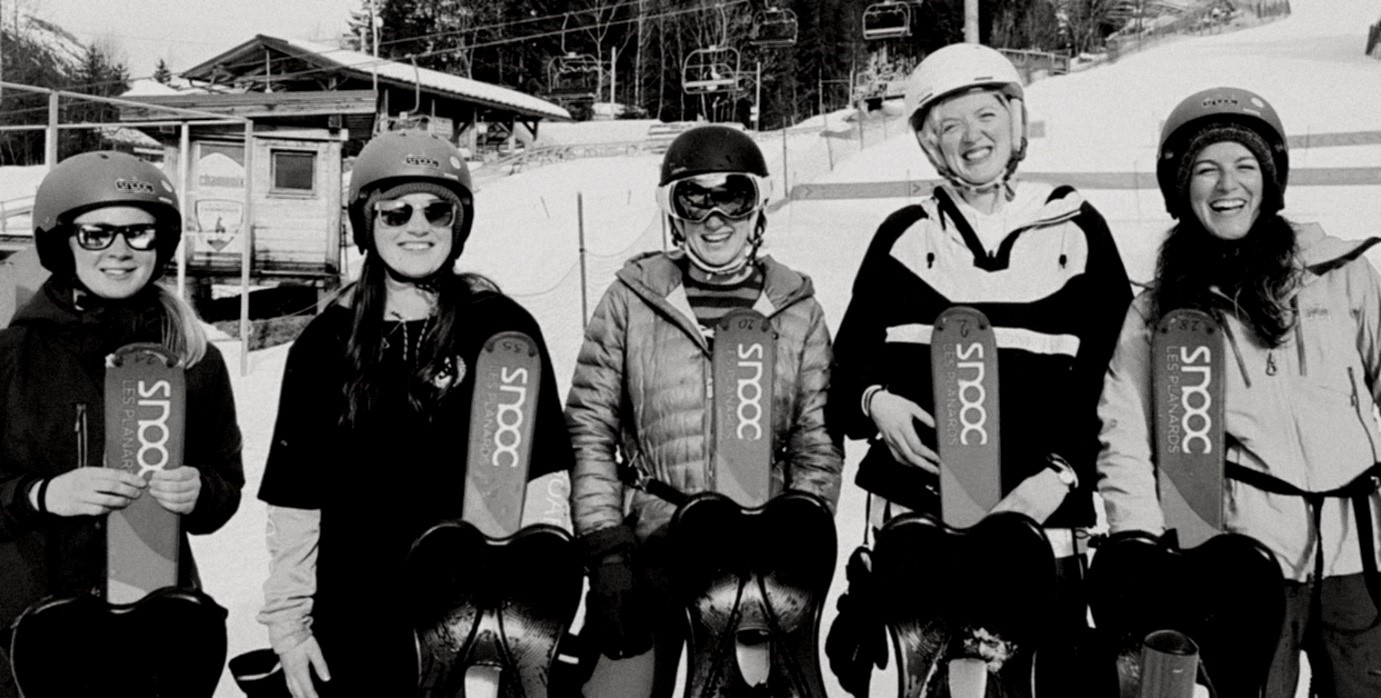 Here at Chamonix All Year, we are talking from experience. Some of the members of our team gave Snooc a really good test and enjoyed every minute. With smiles and laughs all the way down we would definitely recommend this to everyone wanting to try something new while here in Chamonix.