With brilliant sunshine (we hope), high altitudes and thin air, Chamonix is easy on the eyes… but hard on the skin! For this skin, health and beauty in Chamonix blog, we've teamed up with Charlotte Gauthier Comte of Cosmod Beauty Institute in Chamonix for her personal and local advice on staying as flawless as freshly powdered slopes.
Skincare in the mountains
Winter alpine conditions cause the perfect storm for skin damage: dry air, harsh icy winds, and sub-zero temperatures (not to mention the cheese and wine) can damage skin in a number of ways. Aside from the odd "break-out" from your holiday diet, these external factors wear down the moisture-retaining top layer of the skin, resulting in damage and irritation on the face and body. Charlotte explains
In Chamonix, the sun and the cold are very aggressive for the skin. It is therefore important to protect the cutaneous barrier of the skin with good moisturising products.
Charlotte recommends healing and softening facial treatments and to make sure that your own make-up (if you are using some) isn't drying your skin further. She recommends the brand 1944 Paris (from the creator of MAC cosmetics). In Chamonix, this brand is available exclusively at her boutique and contains special vitamins and minerals, even seaweeds, that boost skin health.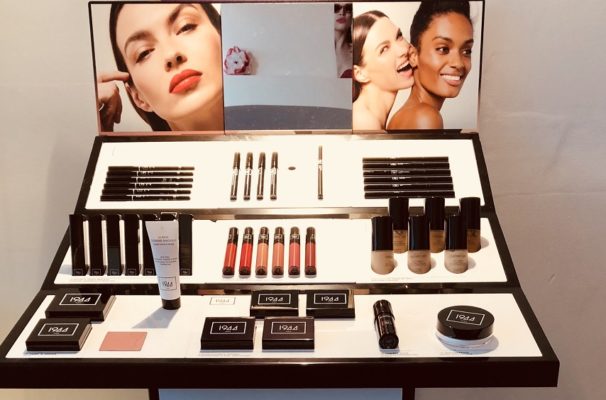 When applying make-up for the extreme conditions found in Chamonix, you must also always apply primer for true staying power. This is applied on top of your daily moisturiser or beauty serum, starting at the centre of the face and then blending outwards with your hands or a brush. The "Gomme Magique" primer from 1944 Paris contains raspberry stem cells that stimulate the synthesis of hyaluronic acid in both the dermis and the epidermis, as well as acting as an additional moisturising shield.
Mountain herbs for skin health
The soaps and balms of local brand ELIOS are designed in Haute-Savoie, in the heart of the mountains' natural bio-diversity. Their motto is "Bien plus qu'un savon" (much more than just soap) and they are a pure and simple example of pure and natural ingredients growing success for a local business. Unlike other soaps, which can dry the skin, ELIOS is designed with 8% less vegetable fat and purely natural perfumes to nourish even the most sensitive skin.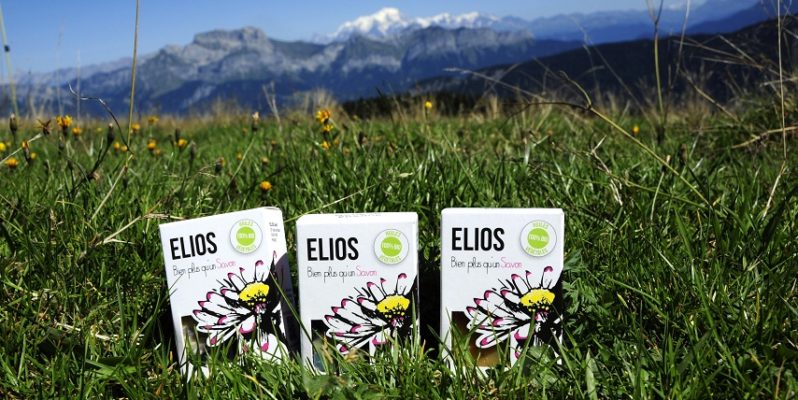 While ELIOS do not yet have any resellers in Chamonix yet, you can purchase all of their products online on the website: www.elios-cosmetique.com.
Savonnerie du Mont Blanc
Laurence Brossard is a Chamonix native with a love for soap that grew to become the Savonnerie du Mont Blanc. From humble beginnings in Laurence's own home, the Savonnerie du Mont Blanc now has products stocked in supermarkets around town (Carrefour) as well as a beautiful boutique at 258 Rue de Dr Paccard.
Demonstrations of soap shaping are regularly scheduled at the boutique. While the soap is made and pressed locally the ingredients may not be; Laurence develops her own recipes from vegetable oils, scented oils and food dyes but with mountain flavours (blueberry, génépi, chamomile).
Eva Baz'art bathroom essentials
If Aladdin had a penchant for unique bathroom products this would be his cave! A "bazaar" of arty toiletries and products for your salle de bain (bathroom). Located at 62 Rue du Dr Paccard this shop will have the perfect bag to store your new beauty loot from Chamonix, as well as other gift ideas and beauty solutions.
Eva says "Just like all the other rooms in your house, the bathroom deserves all that is the most beautiful!"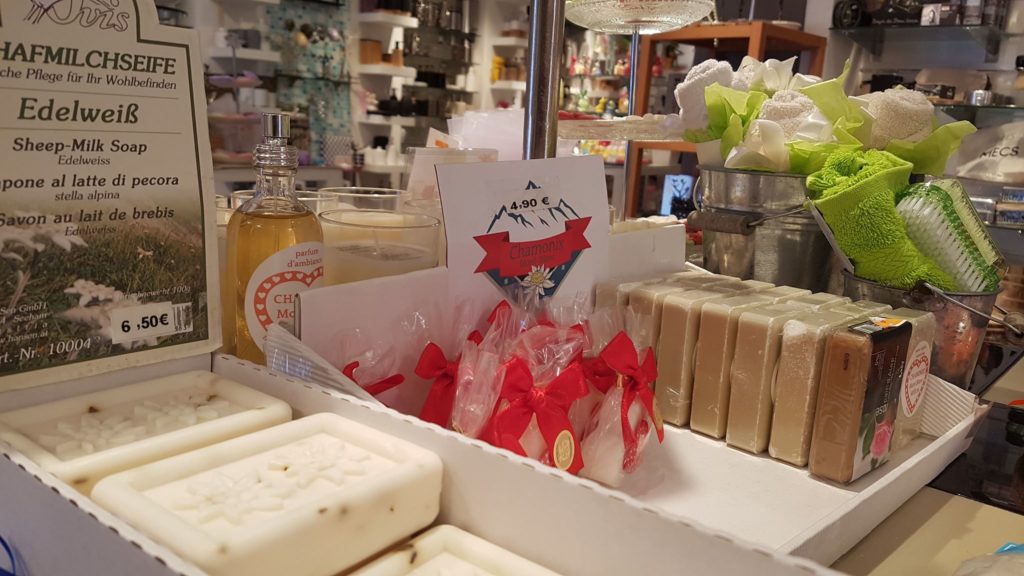 L'Occitane Beauty in Chamonix
206 Rue Joseph Vallot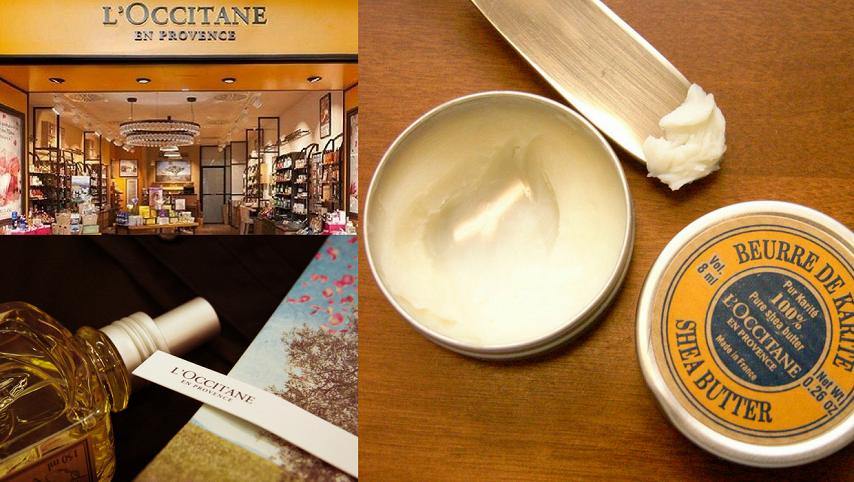 L'Occitane en Provence (simply "L'Occitane" for short) is a French company founded in 1976 by Olivier Baussan, who started the journey with a humble rosemary oil, and today heads a huge international retailer of body, face, fragrances and home products. According to their website:
It all began in the markets of Provence. With nothing but an alembic (for distilling chemicals), a small truck and a solid knowledge of plants, a 23-year-old named Olivier Baussan began distilling rosemary essential oil to sell locally. He expanded his production from oils to soaps to creams, taking inspiration from the land he grew up on to bring natural beauty to homes across the world.
In 2017, Chamonix was graced by the opening of an official L'Occitane boutique. Here you can purchase their world-famous Shea Butter creams, lotions and soaps which contain up to 25% nourishing Shea Butter. This is the perfect luxury formula, at an accessible price, that you might want to have handy in your luxury Chamonix accommodation. The central heating which keeps you comfortable in your chalet or apartment throughout winter can be a cause of dry skin and especially lips. Consider a tube of Shea Butter lip balm for your nightstand to apply before bed.
The French secret: In extremely dry conditions, Charlotte skips water altogether for face cleansing. French women, like Charlotte, commonly use "Micellar water" or other beauty waters infused with essential oils to cleanse their faces. The gentle liquid products remove bacteria and make-up but do not strip your natural facial oils in the same way that tap water can, with additives such as chlorine. She recommends the brand Dermalogica for daily cleansing and stocks their best products at her studio.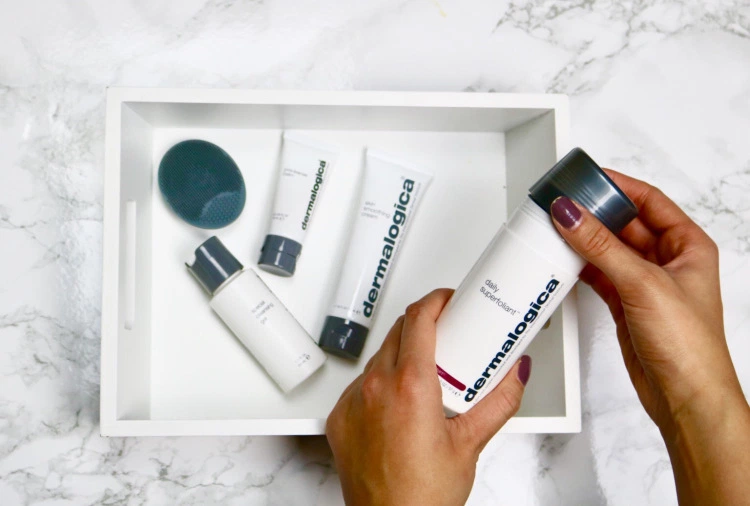 Dermatologist-recommended spa day
For serious skin care, in the nearby town of St Gervais, you'll find thermal baths – the Thermes St Gervais Mont Blanc. This relaxing escape is home to the some of the best dermatologists in the region. Before booking the beauty treatment for you, why not book in to see a professional for their recommended treatment programme? If your skin has been bothering you, or you just want to take advantage of high-quality thermal waters, this is the destination for you, less than 30 minutes' drive from central Chamonix.

Fragrance & memory
Scent can evoke memories that remain with us long after we've forgotten the details of the visual memory. A hint of pine and cinnamon can immediately take us back to Christmas with family, while the whiff of a fondue might have you dreaming of another secluded refuge on the Tour du Mont Blanc.
Scent also has the power to trigger some long-gone feelings, like the perfume once worn by a person who is no longer in our lives.
Purchasing a holiday candle or perfume is a nice way to remember your Chamonix holiday through olfactory senses. But it will need to be a fragrance you have not smelt before; L'Occitane en Provence has plenty and releases new season collections regularly.
Sun protection
Charlotte recommends that you "Always wear a cream with an integrated sun protection factor." For Chamonix, you need a size that fits in your jacket pocket and a texture you can rub in with relative ease, but above all you need a mineral sunscreen that reflects rather than absorbs, crucial on the slopes. Mineral-based products will also soothe skin as opposed to (seriously) irritating it with synthetic chemicals.
Even if your day cream has an SPF we recommend EQ mineral sunscreen which is available for sale at Boardriders Chamonix store, 31 Rue Joseph Vallot (on your way to L'Occitane!). Most dermatologists advise at least SPF 30, we prefer SPF 50 for the Chamonix conditions in both summer and winter. This water-resistant formula provides the highest level of sun protection for sensitive skin prone to sunburning and dries to a matte finish.
It has 100% natural ingredients, 22% organic ingredients, is vegan-friendly, certified organic by EcoCert®, and labelled COSMEBIO®. Free from chemical filters, parabens, PEG's, silicone, and alcohol, it also won't dry your skin.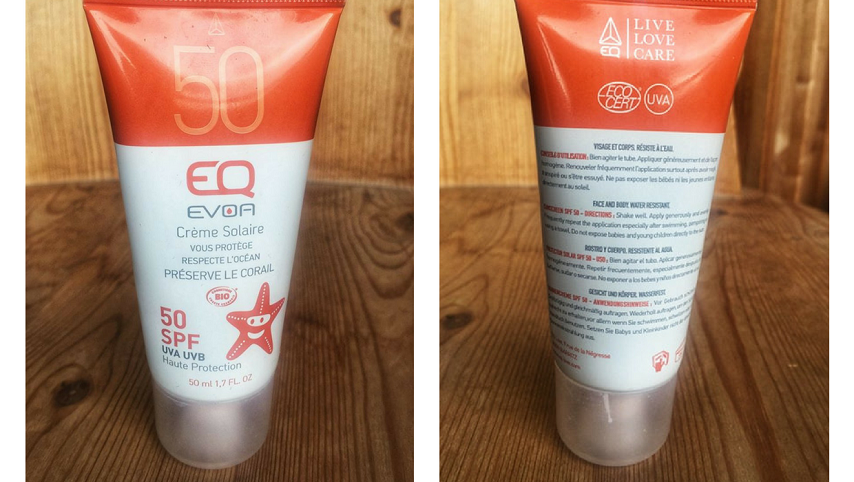 The EQ EVOA sunscreen has a pink undertone which can work to correct the appearance of darkness, dullness and even blue veins, particularly in fair skin. Also requiring protection from those naughty UV rays are your lips. Invest in a good SPF protecting lip balm to prevent lips from drying out and getting burnt.
Hand & nail care
It is also important to nourish your hands with creams enriched with active ingredients to prevent dryness in the winter. The creams will likewise strengthen and protect your nails.
Charlotte explains that "The cold damages the nails, they can split and break, you must therefore regularly apply a hardener to keep your nails hard and in a healthy state."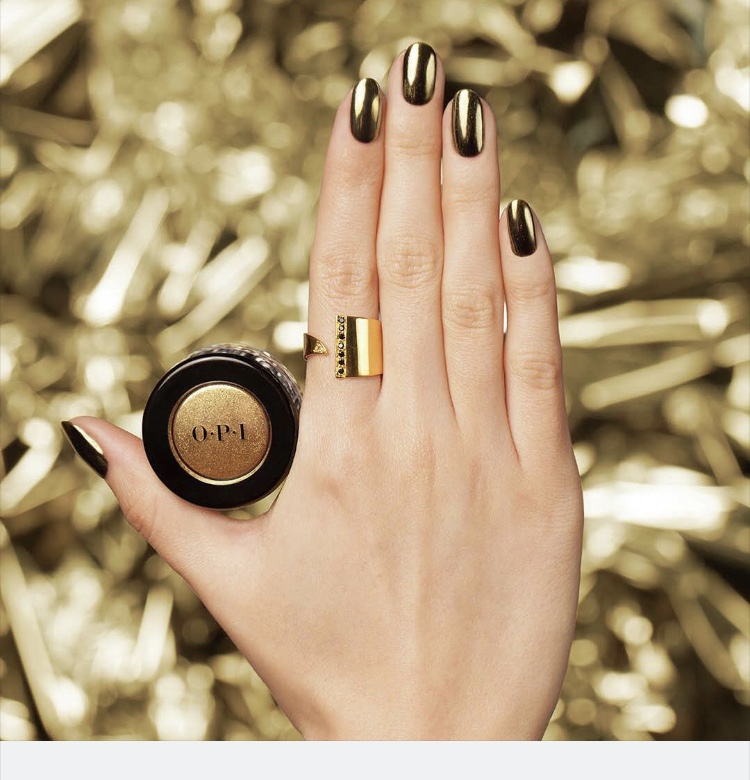 Charlotte is an official merchant of "shellac" gel nails. This protective colour varnish of your nails can help to strengthen your nails artificially if they have already become damaged and weak. The gel can last up to two weeks but should be removed by a professional to prevent any further damage to your nails.
About Charlotte
Born in Chamonix, but having studied aesthetics at the prestigious "École de la Côte d'Azur", Charlotte is able to adapt her advice to all climates. She also has experience in medicinal studies of various products and dietary supplements. She says her time at the Clinical Pharmacology Centre Applied to Dermatology in Nice gave her a unique insight into skin reactions, which serves her well in her business today.
In 2015 Charlotte debuted the premier institute of well-being and beauty in Chamonix Sud: "Cosmod". It is one of the only beauty institutes in the region offering the LPG Edermolift, the latest in non-surgical face lifting & slimming technology from LPG Systems France.
For further advice on your skin care and other beauty treatments in Chamonix you can find Charlotte and her team her at her Cosmod studio: 160 Place Edmond Desailloud, Monday to Saturday 10am – 7.15pm.
More wellness in Chamonix
If this article has whet your appetite for some wellness beyond beauty in Chamonix, then don't miss our guide to the best spas days for relaxing in Chamonix.