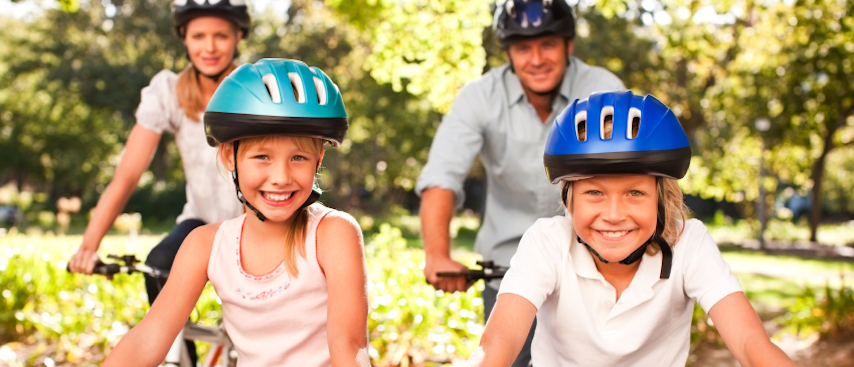 Browse through our guest reviews of our Summer season in Chamonix 2011 below. We always like to receive feedback, it's great to know guests have enjoyed their stay!
Update 2020: Thank you to all of our guests for their kind words over the years – your feedback always helps us to improve our services. While some of the activities and services mentioned below may not be available anymore, we still offer a one-stop-shop for your accommodation and holiday essentials!
What you say:
Thanks for a very good holiday once again. Have completed the survey but can't think of a name for the new Chalet but good luck with it.
Roy Wood – UK. August 2011

Staff are lovely, helpful and efficient in responding to email correspondence.
Albertville – France. June 2011

We had an absolutely lovely stay!!  Thanks for everything!
Covington – USA. June 2011

The accommodations are a good value for money. We spent most of our trip on foot in the upper mountains, hiking and exploring upper valleys. Will come back again, soon. This was our third trip to this area in 8 years. Thanks for everything, Mark
Mark Barczyk – US Virgin Islands. June 2011

Excellent accommodation in a very nice apartment block which is located close to the town centre. We have stayed in Chamonix before but this was the first time that we booked through Chamonix All Year and found Nick, Jo and all their staff very helpful. The online booking was very easy so we will be booking our next trip to Chamonix through Chamonix All Year. Thanks for a great week
Paul and Trudi Ryan – UK. June 2011

Everything was superior in the way of accommodation and service.  Nick and Jo and Co. went out of their way to provide individualised exceptional service from check-in to checkout and transportation to the airport.  I'm a return customer and will be again.
Linda Hughes – UK. June 2011

Lovely guys and gals. Thanks for fab holiday!
UK. August 2011

We spent a great week in Chamonix in august. We highly recommend a multi-day lift pass as we made full use of a 3 day pass which enabled us to travel on the Mont-Blanc train and every cable car and chairlift in the valley. But be prepared to plan your days and get up early to fit it all in!
UK. August 2011

Lovely apartment with a nice view and very helpfull and friendly staff. The extra arrangement with the office bar is an excellent idea.
Maggy And Robert Soeters – Netherlands. August 2011

Booking with Chamonix All year was easy and our apartment was terrific value for money, with superb ameninites and an incredible position offering stunning views of the Chamonix valley.  Staff were helpful and always available – they were there to give us honest and helpful advice when we needed it.  We would definitely book again.  Thank you.
Chris Cheal – UK. August 2011

Lovely holiday in a beautiful part of the world. Good accommodation and organisation.
United States. August 2011

Organization is great. We are thankful to have been able to add an extra night. Thanks a lot Chamonixallyear.
Alexandre Mornard – France. August 2011

Keep up the good work!
UK. August 2011

We had a fabulous holiday at Chalet Eveland.  It met all our needs, was spacious and well equipped.  Would recommend Les Houches as an ideal base for a holiday in the area.  Chamonix all year looked after us extremely well and we look forward to rebooking with them next year.  Many thanks.
Catherine Weyman – UK. August 2011

Thank you for a well organised, friendly and enjoyable experience in an excellent apartment.
UK. Aug 2011

This was my 6th visit to Chamonix and one of the best so far!   I couldn't fault Chamonix All Year – all the staff were incredibly helpful, efficient and friendly both before we arrived and during our stay.
Samantha Baber – UK. August 2011

We had a fantastic stay in Chamonix. Our Chamnix contact was very friendly and efficient. Thank you for a great stay.
Jane Egginton – Australia. September 2011

Chamonix All Year provided an excellent service – good value for money accommodation in the heart of Chamonix, local knowledge and fantastic walking expedition through links with local guide.
UK. September 2011

We had a great holiday in Chamonix. The Chamonix all year team were very nice and the booking process etc was very efficient.  The accommodation was excellent value for money.  Chamonix itself is a great spot for summer activities and nightlife
Joyce Deirdre – Ireland. September 2011

The staff and after sale service was excellent.  We travel to France each year from Australia.  The Chamonix experience was a very memorable holiday experience that we plan to do again in the near future.
David Hempel – Australia. September 2011

First rate accommodation.  Quality, value for money and extremely friendly and helpful staff from booking through to checkout.
The experience was great.  The local staff were great.  The accommodation was quality, great facilities and well located.  Would definitely stay here again.  There is so much to do in Chamonix – a week is not enough.
Australia. September 2011

Thank you for a lovely Summer holiday in Chamonix.  Our apartment was just what we needed. Viewing Mont Blanc from our balcony was wonderful.  The info in your brochures was very useful in planning what to do.
UK. September 2011