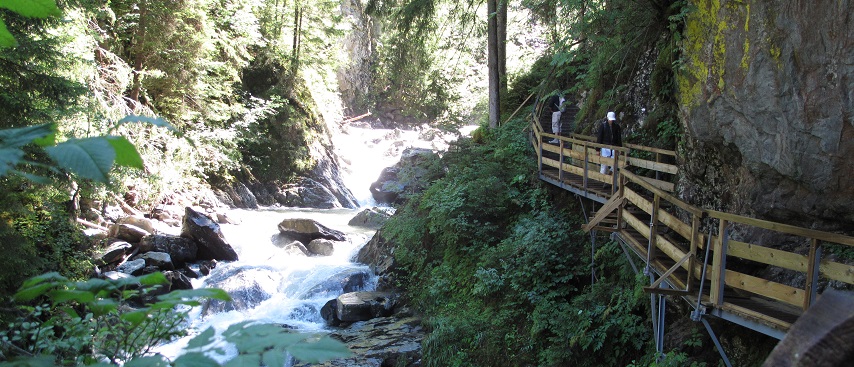 Les Gorges de la Diosaz is a spectacular natural phenomenon, formed by the flow of water descending from Mont Buet at 3,099m. This has sculpted dramatic waterfalls along a natural fault line in the mountains, alongside which you walk on suspended pathways in this beautiful environment. Created in 1871, the pathways are suitable for all the family. The walk takes up to 1.5hrs depending on how long you choose to stop to read the numerous information boards along the way.
Guide to opening hours: July and August from 9am to 6pm, June and September from 9.30am to 5pm.
Other useful info: Dogs welcome with a leash. Not accessible with prams. Total length of the return walk – 2.6km, 130m height gain (approx 600 steps). Strudy walking shoes recommended.
Guide to prices: 6.50€ for adults, 5.50€ for children between 13 and 16yrs, 4€ for children under 12
Tel: +33 (0) 4 50 47 21 13
Web: www.gorgesdeladiosaz.com
Directions: 15 minutes from Chamonix by car. Or take the Mont Blanc Express train to Servoz, and it's an easy 10-minute walk from the station following the signposts.