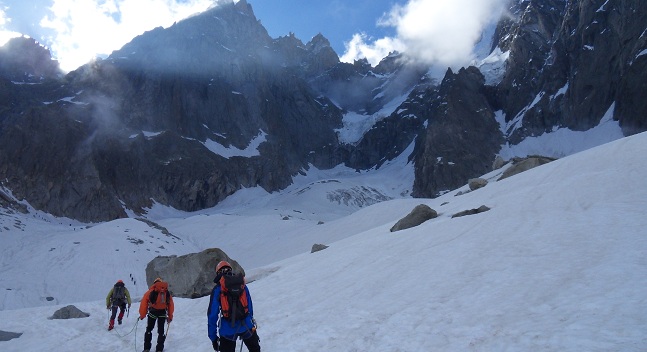 20th-21st June: Grand Parcours Alpinisme
For 2 days in June, the Club Alpin Français offers 3 different mountaineering routes for beginners and experienced mountaineers. This year, the programme also focuses on women in alpinism, with 100% female groups. The courses allow participants to discover or improve their techniques on ice, snow or rock, and there are a range of activities offered – dry-tooling, glacier walks, rock-climbing and mountain safety.
Programme
The courses this year take in three of Chamonix's most famous mountaineering sites:
Mer de glace for progressing your glacier techniques (ice)
Plan de l'Aiguille for workshops in rock-climbing and dry-tooling (snow and rock)
Index at Flégère for mixed alpinism and roping techniques (snow and rock)
There will also be a programme of events in Chamonix town centre (Place du Triangle de l'Amitié) on both days.
Prices
The courses are open from 12 years old:
12-24 years: 35€
25 years+: 75€
Website: www.cafgpchamonix.fr