Wakeboarding day out – Thursday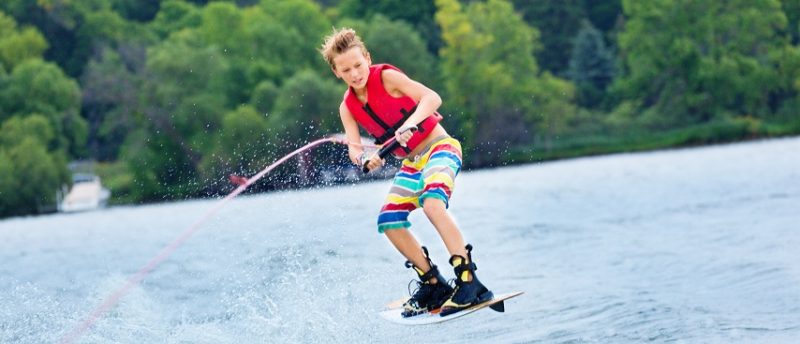 Whether you are a beginner or have buckets of experience, there is something here for everyone. Based in an ecological lake, try wakeboarding, water-skiing or kneeboarding guided by a rotating cable, so without being towed by a boat.
Typical prices
One hour of wakeboarding: 29€ per person
2 hours of wakeboarding: 40€ per person
Return transport: 60€ per person
Based on minimum 5 people, maximum 8 people per bus. Smaller groups can form part of a larger group.
Includes insurance and equipment rental. More options or tuition available on request at extra cost.
Booking and payment for your wakeboarding day out
Book your wakeboarding day out online now on our Chamonix Resort Shop and pay securely through our booking system.
More weekly day trips…
On Tuesday, take part in our Geneva day trip – visit Switzerland's bustling second city
More Italian day trips – indulge your taste buds with our Italian Wine Tour on Wednesdays
Don't miss Friday's market on our Annecy day trip – visit the 'Venice of the Alps'