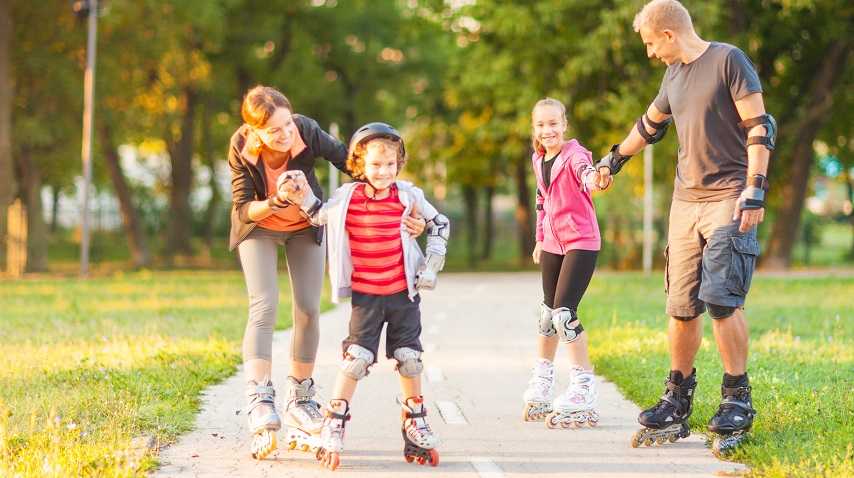 Annecy is called the Venice of the Alps and you'll see it in style on this trip, cruising the town's green spaces on your inline skates.
Learn the basics next to the crystal clear lake waters, before younger kids carry on with a half loop round the lake. Older kids, teens and active adults can do a full loop to work up an appetite for your picnic lunch, before exploring the historic old town and its canals – not forgetting the amazing ice cream shops and souvenir stalls.
Typical prices for Annecy Skating Adventure
105€ per person
Group price (5+ people) 95€ per person
Good to know
Your guides will pick you up at 8:30am at your accommodation.
What's included: Inline skate guide, ½ day hire skates and helmet, picnic lunch, guided sightseeing in Annecy, pick-up and drop-off at accommodation in the Chamonix valley*
What to bring: we recommend sensible layers of sporty / hiking clothes, backpack, sun or rain protection (suncream, lip balm, sunglasses, cap OR waterproof jacket and trousers, backpack cover), trainers, 2 litre water bottle.
Available for groups of 2+ people. *Transport available for up to 8 people. Larger groups can enquire about additional transport possible for an extra cost.
You might also want to bring: camera / mobile phone, walking poles (can be provided by our guide), personal medicine if required (please inform your guide in case of emergency).
Booking and payment for Annecy Skating Adventure
Book your Annecy Skating Adventure online now on our Chamonix Resort Shop and pay securely through our booking system.