Explore Annecy – the 'Venice of the Alps'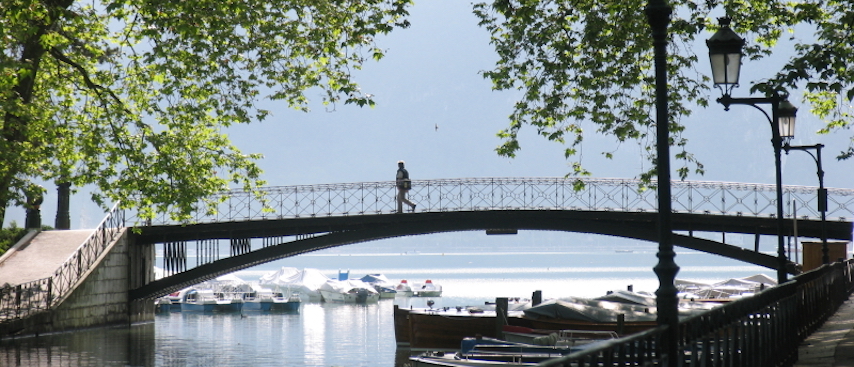 Annecy has it all and never disappoints, making it the perfect day trip from Chamonix. It's only an hour and twenty minutes from the Chamonix valley to this lakeside city and in summer the water is where it's at, so visit one of the beaches or take out a boat or 'peddl-o' to enjoy the stunning scenery of the mountains which surround the lake.
Alternatively, head into the Old Town and, where the lake feeds into the canal system, is the iconic and historic Palais de l'Ile. This fortified building has variously housed a prison, mint and court-house and now gives a unique insight into the history of Annecy and its position at a crossroads of Europe. From there, wander through the historic cobbled streets which line the canals – it's not called the 'Venice of the Alps' for nothing! Here you can sample some of the traditional Savoyarde restaurants as well as visiting the unique shops or head into the New Town for a high street shopping experience, French-style.
Sitting above the Old Town and visible from the banks of the lake, don't miss the old château now houses a fine collection of religious sculptures, savoyarde furniture, Alpine anthropology, fine and contemporary art.
Typical price
Annecy day trip (private return transport for up to 8 people): 290€
Booking and payment for trips to Annecy
Book your Annecy day trip online now on our Chamonix Resort Shop and pay securely through our booking system.
You might also like…