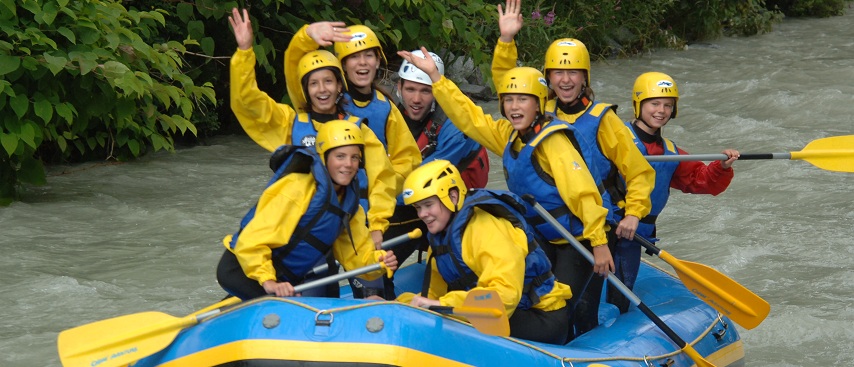 On a bad weather day or to combat the heat of high summer in Chamonix, book a trip down the river for a thrilling experience in one of these rafts. A run down the Grade II Arve river through Chamonix town centre is a great way to cool off for a couple of hours and try out some gentle rapids. This is a great introduction to rafting in the Alps and a really fun way to spend a few hours – everyone will be smiling at the end. Our rafting partners have a base on the edge of the town centre in Chamonix, with some welcome warm showers for when you get back.
We just ask that you remember to bring your own towels to take with you, as Chamonix All Year towels should not be taken out of your accommodation. And don't forget your swimsuits!
Need to know
Adult: 42€ per adult (over 12 years)
Enfant: 32€ per child (8-12 years)
Family offer: 49€ per person (min. 2 adults, 3 children)
From 8 years old or 130cm. Young children will usually go early in the morning when the water levels are lower.
Booking and payment for rafting
Book online on our Chamonix Resort Shop and pay securely through our booking system.