Alpine Adrenaline Programme (13-17 years)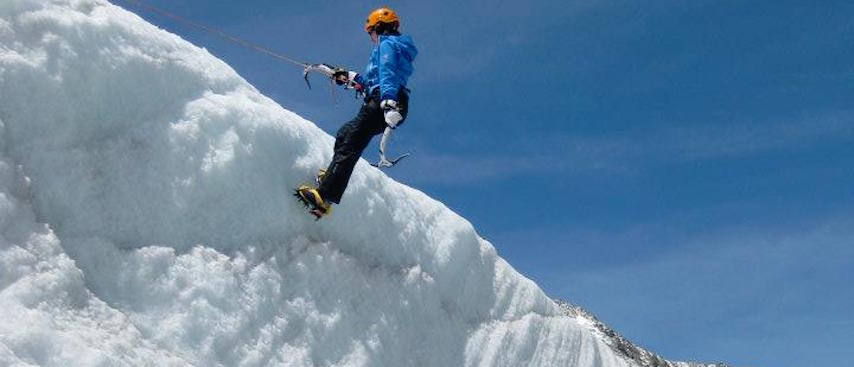 For teenagers, the activity programme focuses on adrenaline to ensure that they are buzzing with excitement at the end of the day and plenty of stories to tell their friends when they get home. Every day takes in another exciting activity, so you can book as much or little as you like – either book the whole week or pick and choose from the different days.
Typical timetable
Monday: Ice climbing and mountaineering on Argentière glacier
Tuesday: Canyoning and adventure tree park
Wednesday: Via corda and rafting
Thursday: Rock climbing and mountain biking
Friday: Full day canyoning
See also information about Alpine Discovery programme for 3-7 year olds and Alpine Adventure for 8-12 year olds.
Need to know
Typical price: 104€ per child for one day – book multiple days and save!
Between 3 & 5 days: 94€ per child per day
They will need to bring a small back-pack with water bottle, rain/sun protection and good shoes.
Children are supervised from 8.45am to 4.30pm by Maison de la Montagne in Chamonix. All activities are supervised by qualified mountain professionals (mountain guides or leaders, rafting and mountain biking instructors).
Price includes lunch, group management, transport from Maison de la Montagne, lift passes, park access and any specific safety/activity equipment.
Booking and payment for Alpine Adrenaline Programme (13-17 years)
Book online on our Chamonix Resort Shop and pay securely through our booking system.