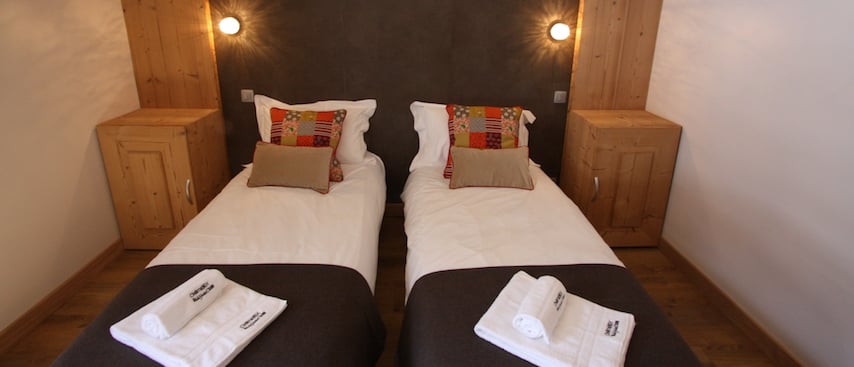 We have a complete range of services so you don't need to worry about a thing, but if you don't need them all then you can cherry-pick to tailor an arrangement which suits you and your property.
Marketing your property
Our team has more than 12 years' experience working in the marketing, advertising and media planning industries in London and 10 years' experience marketing property in Chamonix. Collectively this experience has proved invaluable when promoting accommodation in Chamonix and gaining bookings for our owners properties.
Managing bookings
We'll handle enquiries and take reservations and payments via our online booking system which provides real-time availability to guests. We'll communicate with the guests throughout the booking process to ensure they have everything they need for their holiday to Chamonix. We meet all our guests at the property on arrival to discuss the details of the property including check-out instructions and to provide resort information.
Complete property management
Our team will provide everything from key holding, housekeeping (cleaning and linen), seasonal deep cleans, inventory checks, general maintenance and interseason maintenance checks. Over the years we have also built up relationships with a trusted team of professional tradesmen registered in Chamonix to handle such works as electrics and plumbing. Additional services we can arrange also include chimney sweeping, log deliveries, gardening and hot tub servicing, as well as help painting, decorating and renovations.
Wi-fi installation
With so many guests requesting to book properties that have wi-fi we have set up a package price for the installation of wi-fi at owner properties.
Your personal owner bookings
We place no restrictions on your personal use of the property and offer flexible property management for your owner bookings.
Your personal owner login
The owner login section of our website means that you can manage your bookings, block out dates for your own use of the property and keep a track of income, all via your own personal login to our booking system.
Bookings for your family, friends or work colleagues
If you want to have your family, friends or work colleagues stay in your property you can choose whether you want them to stay as your guest or provide them with a discounted rental rate. We can liaise with them directly regarding any payments and they can also make full use of our concierge service.
Our full concierge service
For our guests and owners we run our own fully licensed airport transfer business. We also organise lift passes, discounted equipment hire (skis/bikes), activities and lessons, day trips and excursions, babysitting and even order Nespresso coffee capsules to ensure everyone enjoys their holiday to the max – see our guest services guide along with our dedicated winter and summer guides. Booking everything you need for your holiday to Chamonix is easy through our new online Chamonix Resort Shop.
Other things you might like to know about Chamonix All Year
We are in the enviable position of having about 20% return customers thanks to the all-round service that we provide and the quality and cleanliness of our property portfolio. Our customer base is varied, with a high percentage of families and professional adults at its core.
You can read more about us, see our owner reviews to read about what it's like to work with us, and read our guest reviews to hear what they have to say about their holiday experience with us and our guest services.
Getting in touch with us
Contact the team on info@chamonixallyear.com to find out more about working with us. We look forward to hearing from you soon.