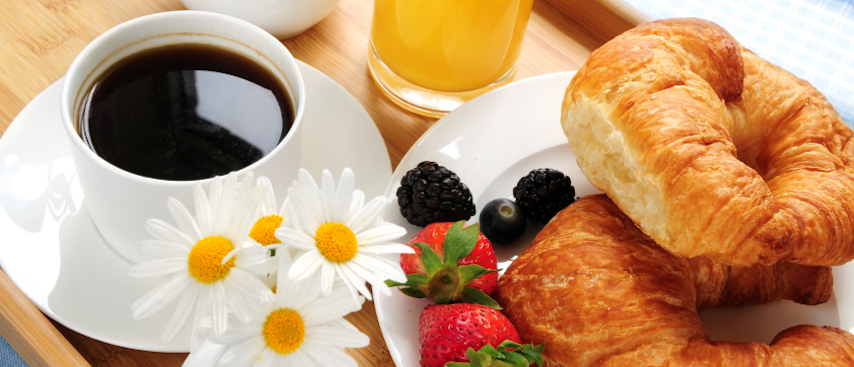 Our grocery delivery packages are ideal if you're arriving late and don't have time to go to the shops when you arrive. Our Resort Team will go to the supermarket for you and pick up all the essentials to make sure your favourite items are already in the cupboard when you arrive. See our shopping guide to find out when the supermarkets close and plan ahead with our Breakfast Essentials or Get Started packs. You can also pre-order Nespresso coffee capsules for use in some of our properties.
Breakfast essentials
Our Resort Team will stock the cupboards and the fridge with all the essentials for your first day's breakfast, so you won't start your holiday hungry. 60€ – fresh milk, butter, baguette, eggs, yoghurt, tea bags, instant coffee, sugar, orange juice, jam, cereals.
Get started pack
Let the team top up your breakfast essentials pack with some more goodies. 80€ – Breakfast Essentials plus tomatoes, lettuce, ham, apples, bananas, bacon lardons, cheese, croissants.
'Breakfast essentials and Get started': We can only provide basic items and they cannot be brand specific. Price includes food and delivery.
Nespresso capsules or similar brands
More and more of our apartments and chalets have Nespresso coffee machines or similar brands, but you can't buy the original capsules in Chamonix. If the accommodation that you've booked has one of these machines, then pre-order your capsules through us and make sure that you can brew a delicious coffee first thing in the morning to wake you up! 22.50€ for 3 tubes (20 regular capsules and 10 decaffeinated).
Booking and payment for grocery deliveries
Book your grocery delivery online now on our Chamonix Resort Shop and pay securely through our booking system.